Splash! The Swimsuit Savior Just in Time for Summer!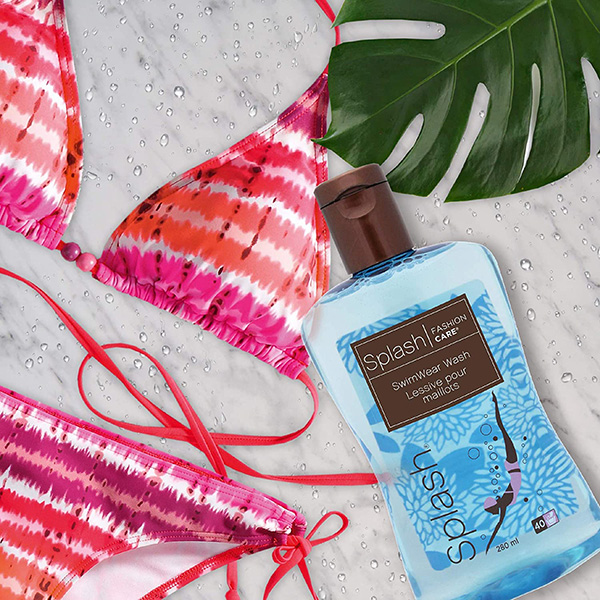 By ELLEN LEWIS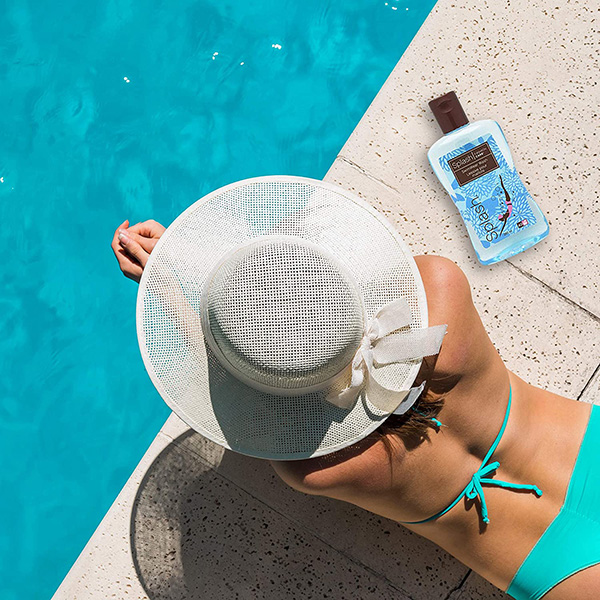 Summer is nigh and based on the explosion of tourism in my Mexican home base, I am not surprised to learn that bathing suit sales are in the headwinds. This year it's all about bikinis, not masks. That fact coupled with a sustainable conscience is why I feel so strongly about investing, not only in quality swimwear, but also in the process of caring for it. Splash is a revolutionary wash dedicated to bathing suit care. Produced by the Canadian based Forever Group, it is the result of in-depth scientific research that insures the longevity of a swimsuit. It's always necessary to rinse a bathing suit after wearing it, particularly if it's been subjected to chlorine. Splash works like a saltwater pool in reverse. Instead of turning salt into chlorine, it takes the chlorine and turns it back into harmless salt. (See the video below). By the way, salt is a natural water softener which enhances the ability to clean. This brilliant bit of chemistry not only removes the chlorine from the material but also eliminates lotions and body oils.
Splash is making a big SPLASH at retail too. Just listen to what Lisa Robinson, from My Top Drawer  with 5 stores in Southern Ontario has told us:
"Wow! just wow… ⋆⋆⋆⋆⋆ 5 stars! Splash wash has quickly become My Top Drawers go-to gentle swim wash to remove chlorine, salt, suntan lotions and oils from swimwear without affecting color. Nothing but great results! it's an easy 'add-on' at the sales desk as we remind clients how difficult it is to find the perfect swimsuit. When you find it, you want to really look after it so that you can enjoy it for a very long time. Splash helps us to help our clients enjoy their favorite suits for longer…this not only helps them to look good, but it also makes US look good too. "
And Melissa Tomasan, owner of Breakout Bras in Greenville, South Carolina also has a strong point of view:
"We love Splash at Breakout Bras! We've been selling it for many years and it's never failed to please. We have some amazing washes in our store, and we love all of them, but Splash has a very specific purpose that the other brands don't address as successfully. Splash is designed to remove chlorine (including the smell), salt, and any sunscreen and/or body oils associated with hanging out at pool and beach. It's always been up to the task of protecting and extending the colors and overall lifespan of the swimsuits we sell and it smells so good! Our customers love it!"
Personally, I remember the days that I was swimming laps at our local rec center before work each morning. My bathing suits disintegrated within one season. I really wish Splash was available back then. Lucky it's here now, and available in easy travel sizes.  A perfect add-on for stores that sell swimwear.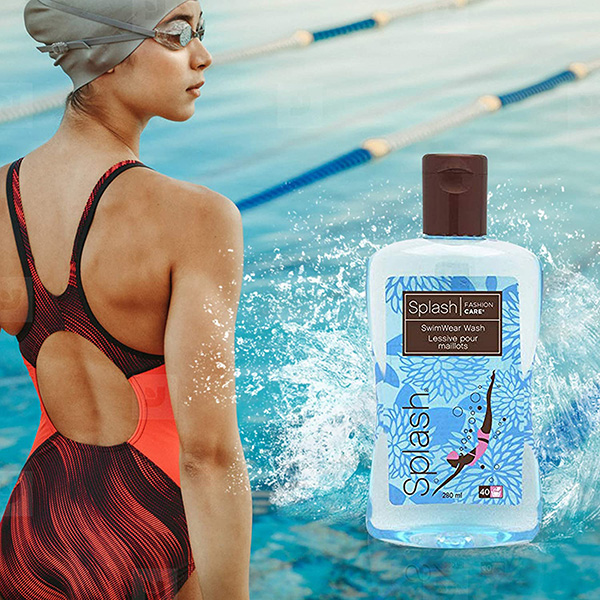 See More Product from The Forever Group in their Spotlight on Lingerie Briefs