Happy Undies: 3-in-1 Lingerie to Wear from Bedroom to Beach
By ESTELLE PULESTON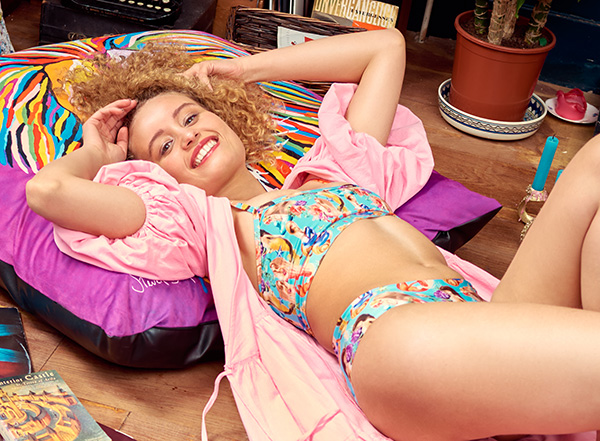 By now, you'll have heard of loungerie, leisurée and athleisure, and of course you know about lingerie as outerwear (no one seems to have coined a cute nickname for that one yet). Maybe you've even come across some of the more niche crossover categories such as shapeletique and swimtimates. It seems like the lines between lingerie and other garment categories are becoming ever more blurred, and hybrid brands are the new big thing.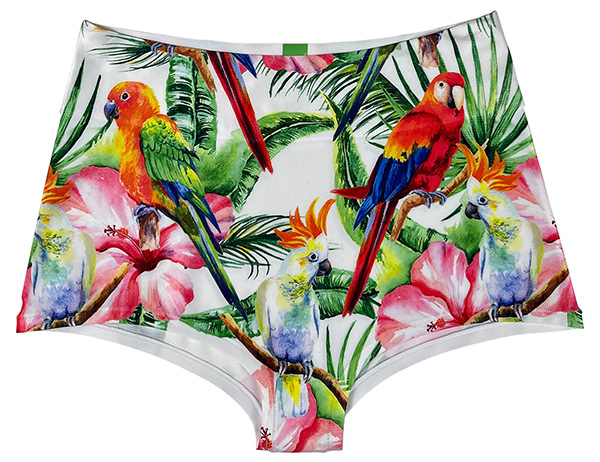 One brand that's offering a unique take on this multi-functional lingerie trend is Germany-based Happy Undies by Christina Vivacqua-Weyers, whose 3-in-1 concept delivers garments that you can wear as lingerie, as swimwear, and as clubwear too. Perfect for those who like to pack light when traveling, especially if it's to a festival by the beach!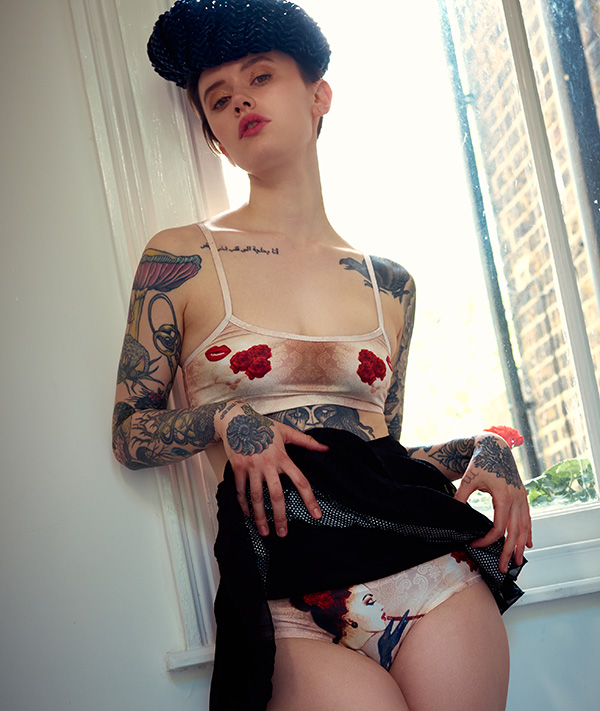 Originally from Brazil, Vivacqua-Weyers draws her inspiration from nature, her own travels, and the cultures she experiences along the way. And the resulting designs are exactly what you'd expect based on the brand name: a riot of fun prints in eye-catching color combinations. There's everything from tropical flowers and peacock feathers through to quirky donuts, chili peppers, and bespectacled farm animals. Novelty occasion themes, such as Christmas and Valentine's prints, are also available.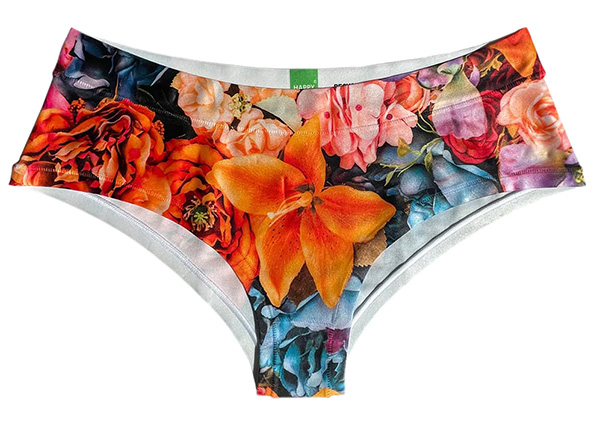 Of course, when you're designing a garment that's intended to be underwear, outerwear and swimwear, practicalities are just as important as the visual aspect. Finding the right fabric wasn't easy, but Happy Undies landed upon one that's ultra-stretchy, velvety soft, opaque whether it's wet or dry, and non-absorbent meaning it'll dry nice and quickly when you want to get out of the water and back into your clothing.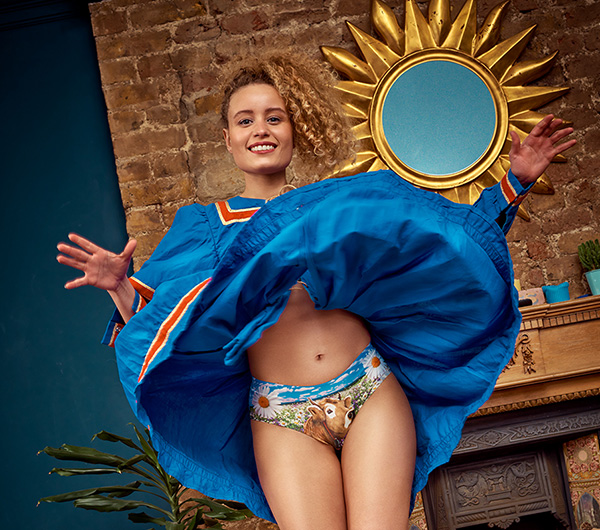 The printing process is important too, being done in a way that ensures the eye-catching prints stay crisp and vibrant over time. And to top it all off, the fabric is made from 85% recycled polyester as part of the brand's commitment to sustainability. (You could also argue that the multi-use concept itself is an inherently sustainable one, since you can own fewer garments and get more use out of those you do.)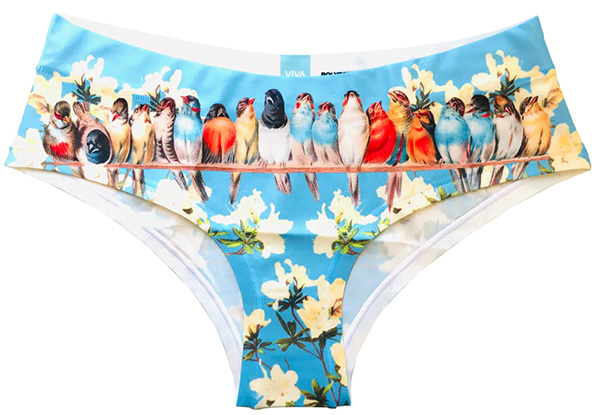 As well as a varied assortment of prints to cater to different moods and personalities, Happy Undies offers a selection of different shapes: hipster, thong and high-waisted bottoms, a crop top and a newly-launched triangle top, and a men's boxer available in a selection of the same prints, making matching his-n-hers sets a possibility. Prices range from 25.50€ to 42.50€, approximately $28-$46.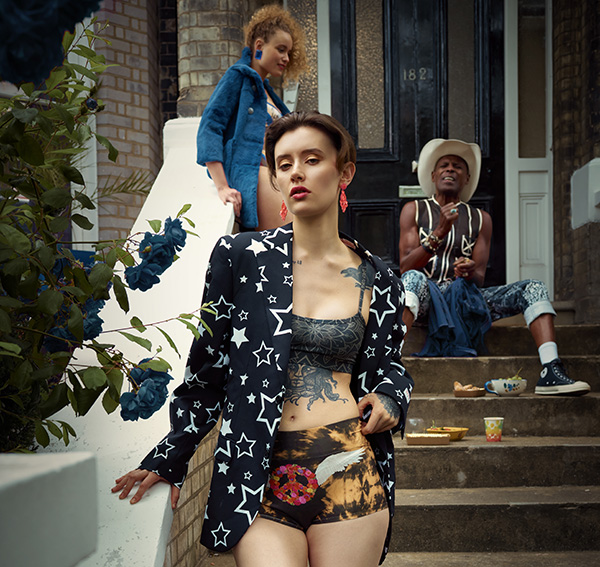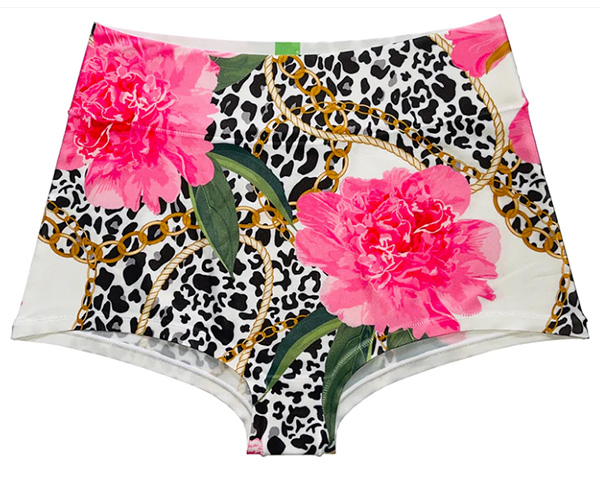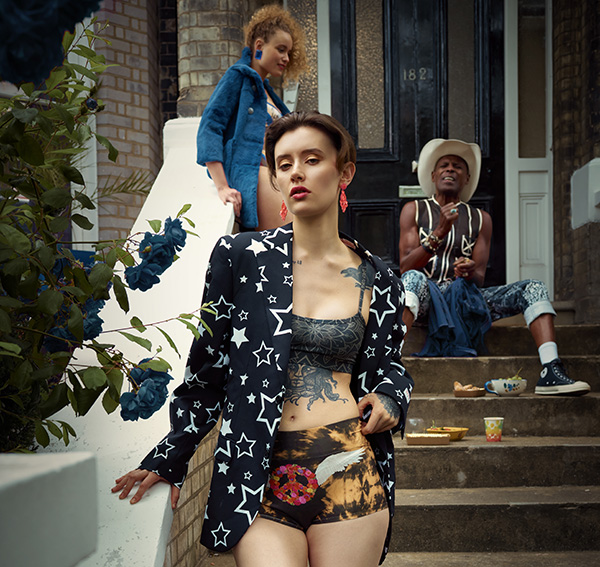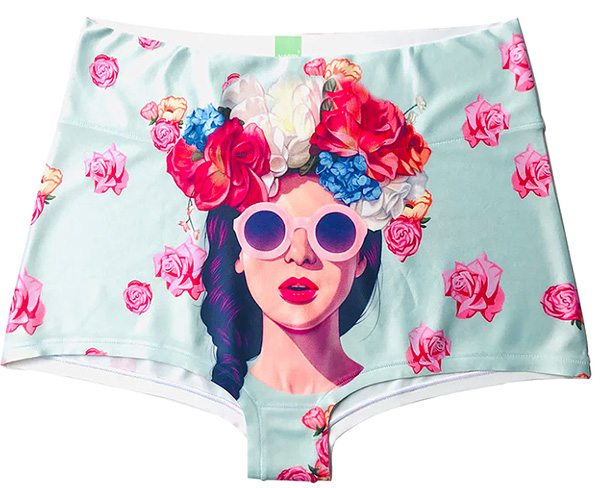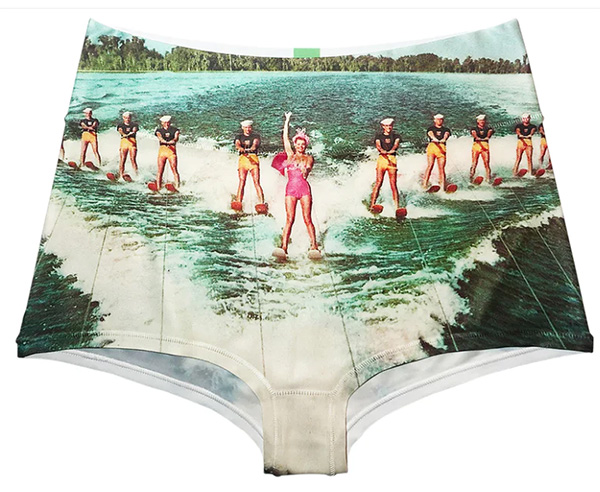 Read More Articles by Estelle Puleston in the Featured Designer Column on Lingerie Briefs
Contact information:
Website: https://happy-undies.com/
Instagram: @happyundies_shop
Contact North America: patlarkin@patlarkinsales.com
212-685-8881
Email: info@happy-undies.com