Carol Coelho Bridal – A Glam Way To Say "I DO"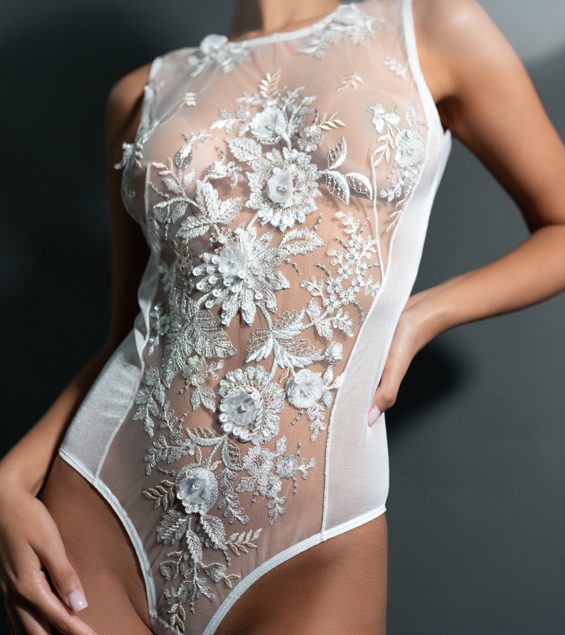 BY ASI EFROS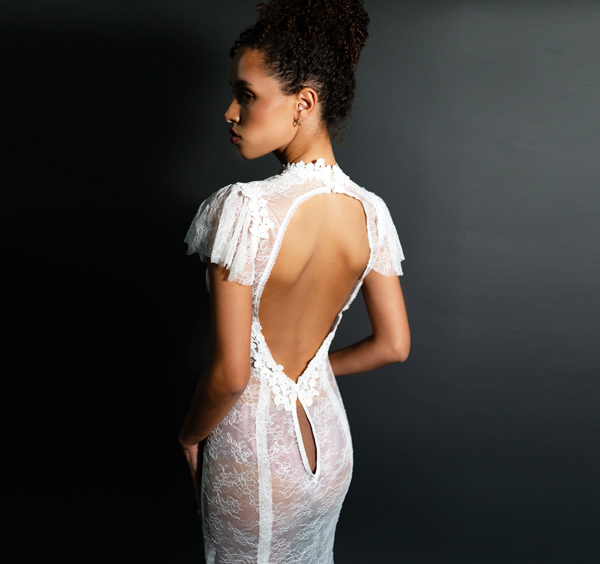 Just as a wedding is a culmination of the love affair between two people, the new bridal collection, Victoria, is a pinnacle of Carol Coelho's wedding-attire mastery.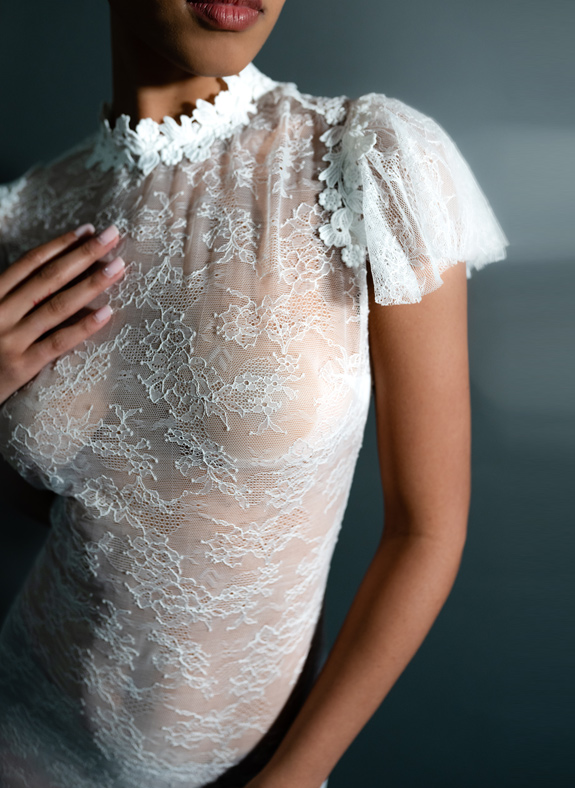 The collection was inspired by the Victorian era, which celebrated the romantic escapism and beauty of the female form in juxtaposition to the redundancy and mechanical nature of the industrial revolution.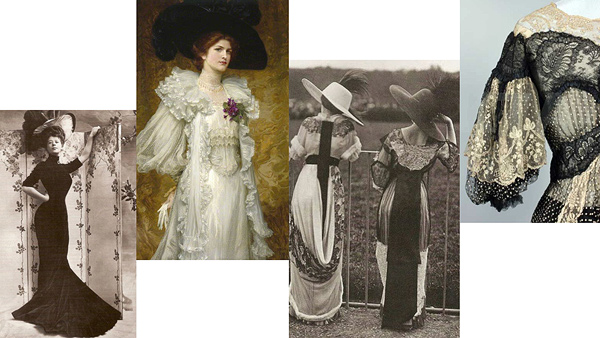 In this six-style bridal vignette, each piece gleams with the purity of the virgin white, seduces with the lavishness of the design elements, and pays homage to the tailored and embellished-by-hand apparel.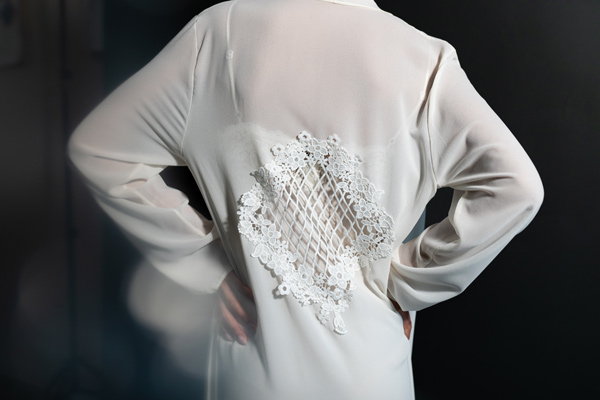 The central piece in the collection, an eye-catching maxi Lace Sheer Gown, could have easily been a wedding dress. Fluid and modest at the front, it opens into a spectacular oval shape dé·colle·té and a teardrop-shaped key-hole in the back. A series of tiny buttons, flatter sleeves, and guipure applique, award this piece its seductive glam appeal.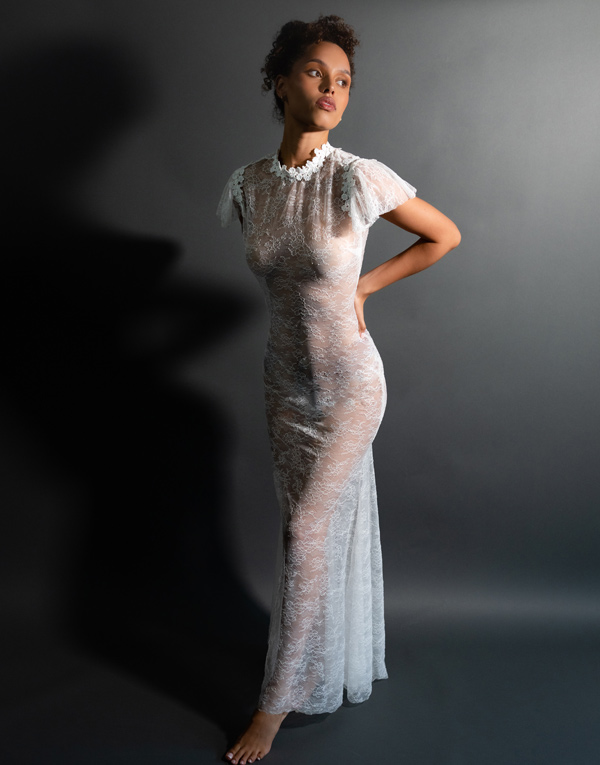 Fluid crêpe and striking guipure are paired in a Back Cutout Long Robe as well as a short charming nightie. Combined or solo, these precious pieces fashion any night unforgettable.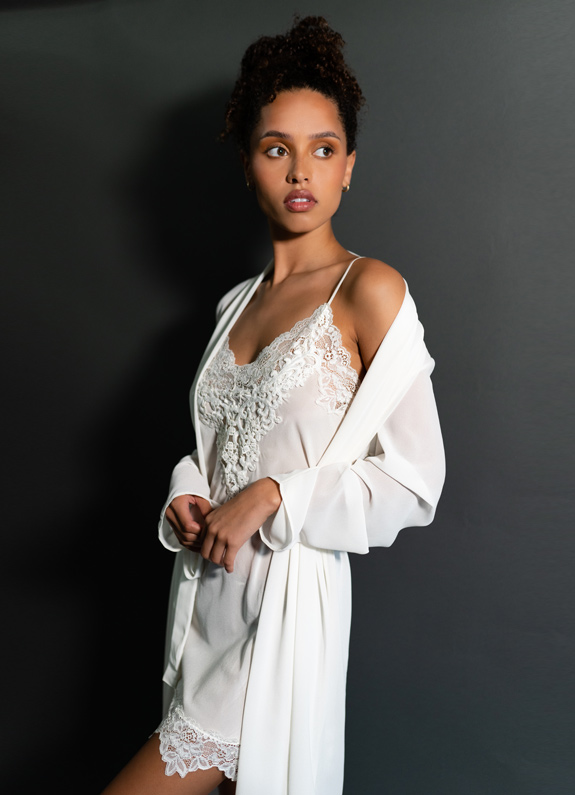 The Carol Coelho collection would not be complete without her trademark bodysuits. Both the Stretch Tulle Bodysuit, showcasing spectacular 3D embroidery, and the Corded Lace Cap Sleeve Bodysuit, are stunning and feature dramatic plunging back detail.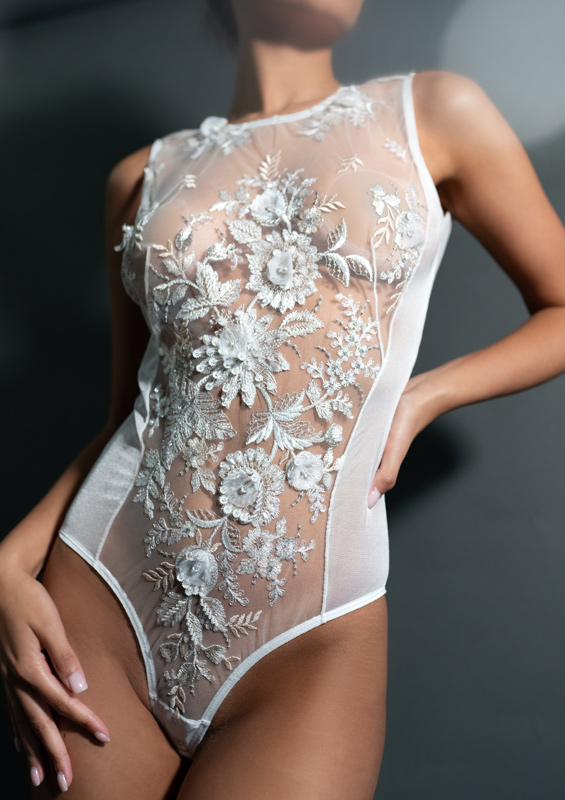 Last but not least is the flirty Silk Crêpe De Chine Chemise, adorned with guipure lace, and the show-stopping hand-embroidered Silk Panne Velvet Long Kimono Robe.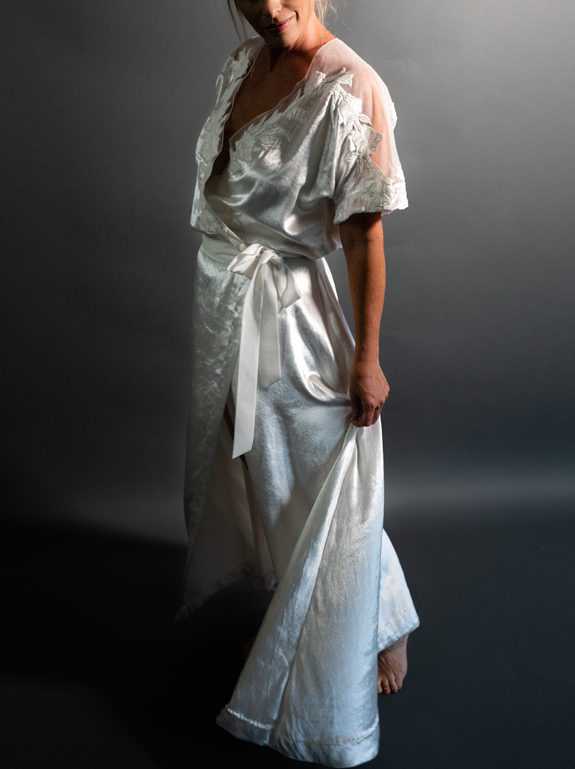 Just as forward-thinking Victorian era artists, craftspeople, and poets who ushered a powerful art movement under the motto "art for art's sake," vanguard your new season with the wearable art bridal collection, Victoria, by Carol Coelho.
Due to popular demand, Carol Coelho included a stunning Cardin group in her bridal assortment. The group is an invitation to a resort or beach wedding in a topical paradise. It features a playful Cardin Garter Tanga, an elegant Highwaisted Thong, Halter Bralette and Bodysuit.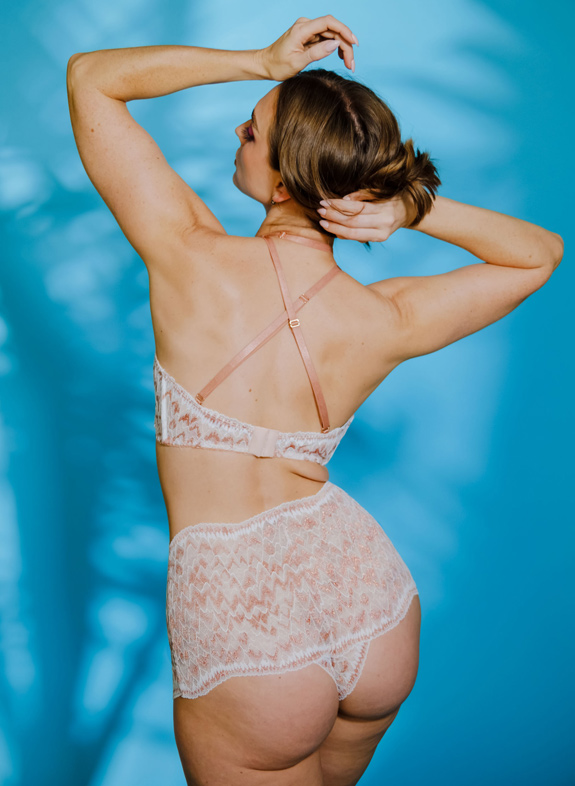 "I designed this group for Spring thinking it would be perfect for brides. Copper metallic thread makes it a shiny option for those who don't necessarily want plain white. And the lace design is a heartbeat inspired by Pierre Cardin and the swinging sixties," described Carol.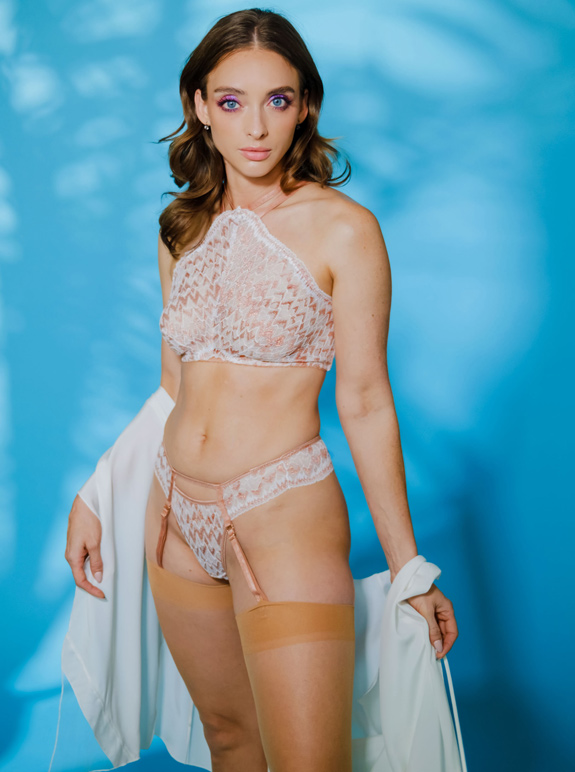 The Cardin group is available now and all Victoria "I Do" styles arrive on May 15th, 2023 in sizes ranging from XS to XXL.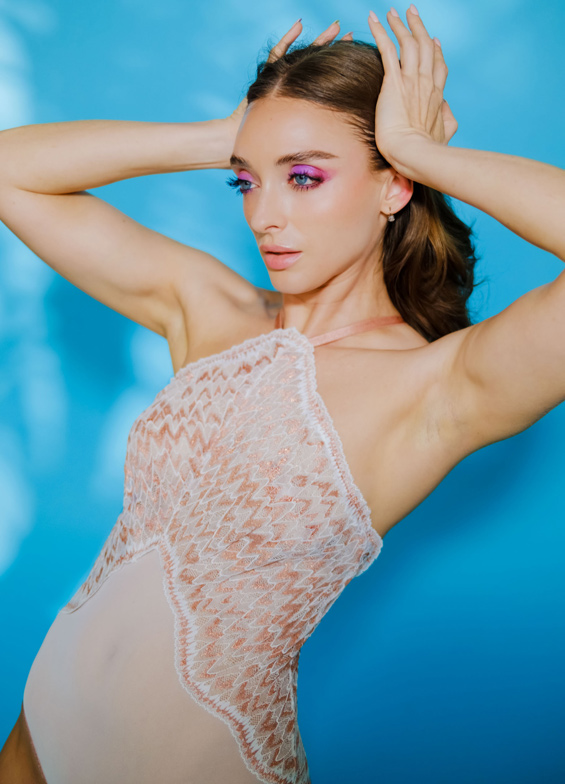 Contact:
Carol Coelho, CEO/Creative Director
Email: carol@carolcoelho.com
Instagram: @carolcoelhoofficial
Facebook: TheCarolCoelho
Tel: +1 727 744 6499
See more Carol Coelho collections in their Spotlight