Ariane Delarue: Imbued with Elegance
By ESTELLE PULESTON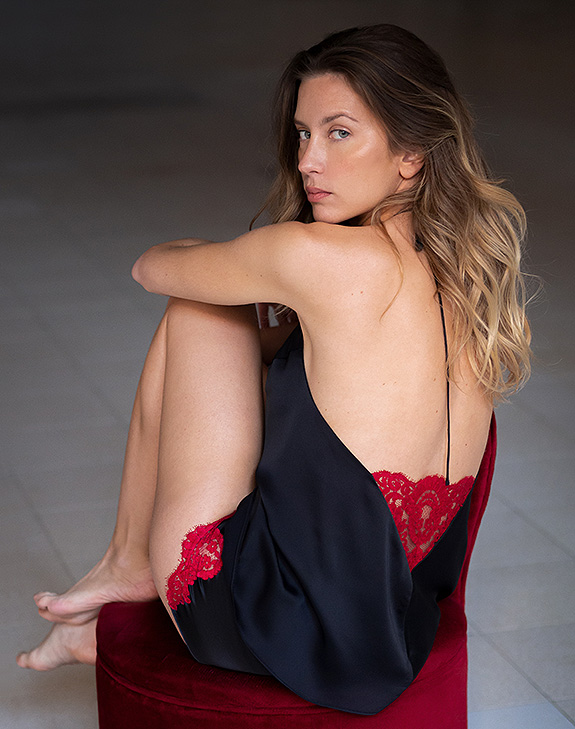 Parisian designer Ariane Delarue has always had a passion for delicate fabrics. From diaphanous silk chiffons to beautiful laces, it was their rarity in everyday clothing but their prominence in luxury and intimate apparel that drew her towards both haute couture and the lingerie industry.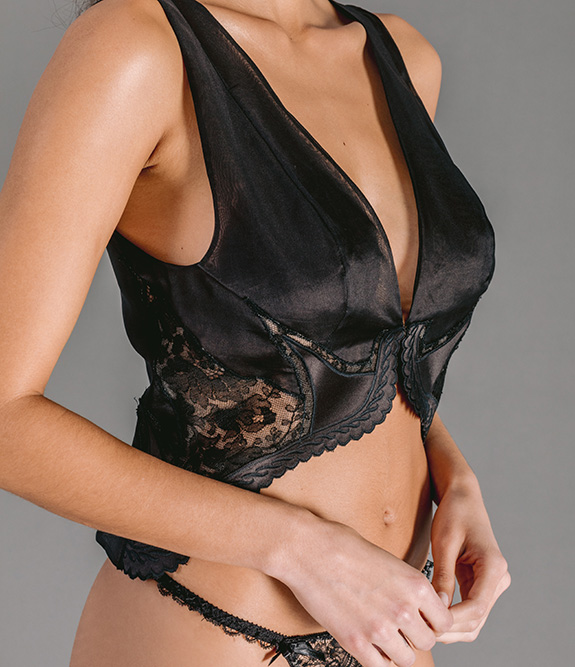 After studying fashion design and then gaining experience at brands including Alexander McQueen and Etam, Delarue relocated to Barcelona which is where she set up her eponymous label, focused on creating timeless elegance for your lingerie drawer.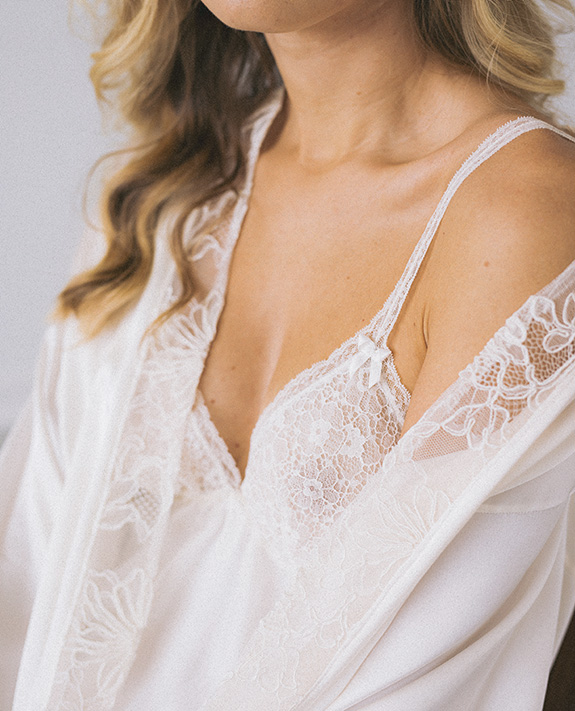 Inspired by everything from the delicate curves of nature's flowers to the ornate Art Nouveau paintings of Alfons Mucha, the Ariane Delarue collection offers classic sleepwear silhouettes in silk and lace, plus a range of wirefree bralette sets. She also finds inspiration in the lingerie designs of the 1930s and 1940s, as well as the work of leading fashion designers of the era such as 'Queen of the bias cut' Madeleine Vionnet.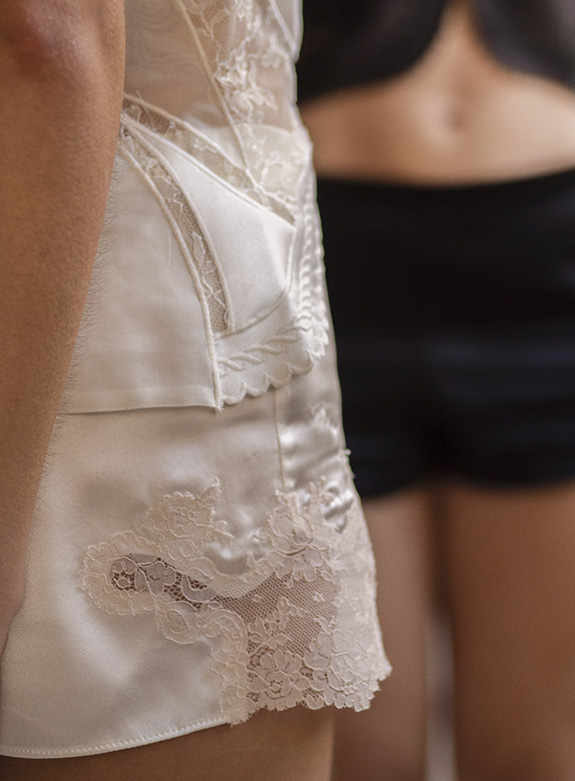 New design ideas are draped directly on a dress form, allowing Delarue to get a feel for the fabrics and ensure she's hitting all three of her design pillars with every garment: comfort, elegance, and sensuality. Highlighting the artisanal aspect of her process, she says she values "the traditional techniques and artisanship of French couture. To me, the act of crafting a garment by hand is an art form, and I take great pride in preserving this heritage through my work."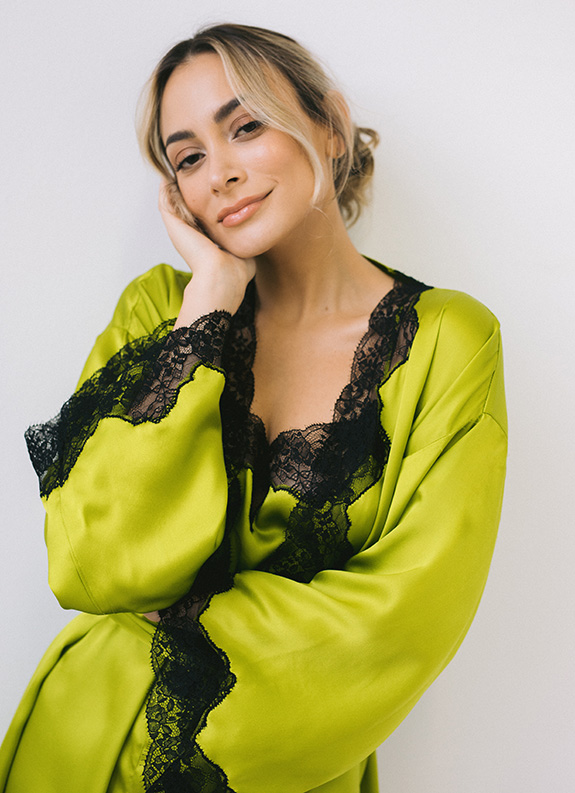 When you order an item in the newest collection from Ariane Delarue directly, it's Delarue herself who will cut and sew it together. For larger wholesale orders, she collaborates with local factories to ensure that quality stays high while the environmental impact is kept to a minimum.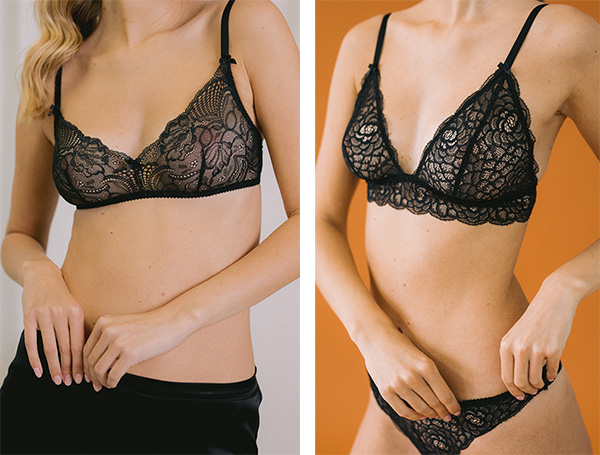 Passionate about slow and sustainable fashion, Delarue selects her fabrics not only with premium quality in mind, but also sustainability and durability. Her 'timeless' designs are intended to be exactly that: well-made pieces that will last you a lifetime. Materials include silks from Italy and Oeko-Tex certified laces from France.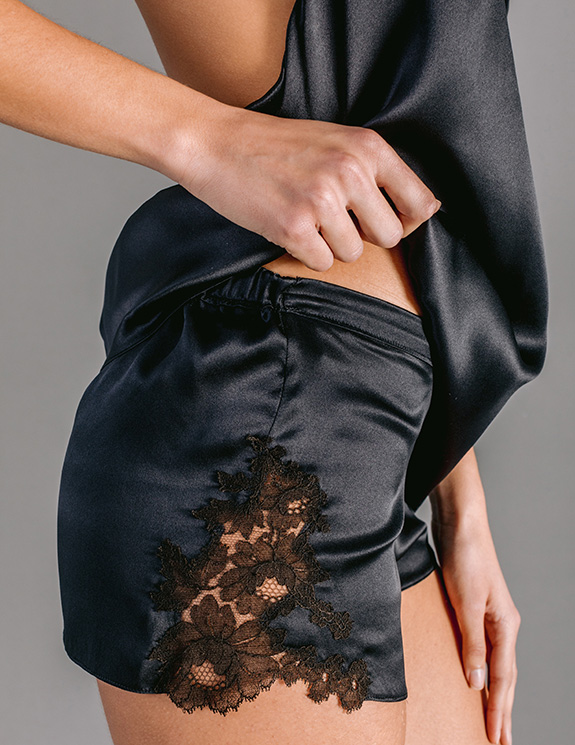 Most excitingly of all though, she also frequently draws from her collection of antique laces, for example as seen on the cups and straps of the Silk Babydoll Nightgown or the entire front panel of the High End Thong. Due to the finite amounts of these laces available, once the designs that make use of them are gone, they're truly gone!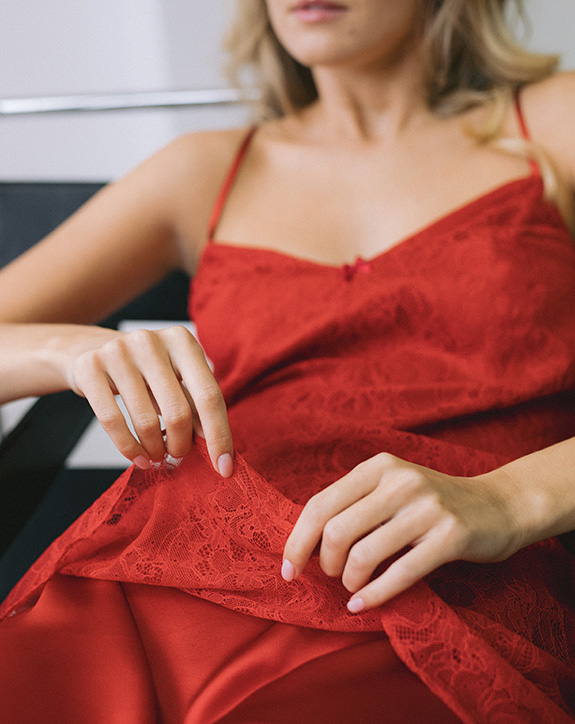 Garments from the latest collection will also be made to be order just for you, to avoid overproduction. This also allows for customization; Delarue can work with you to make modifications such as custom colors, lace swaps, and different sizing. She has plans to expand this aspect of her business in the future, to offer customers a truly personalized shopping experience.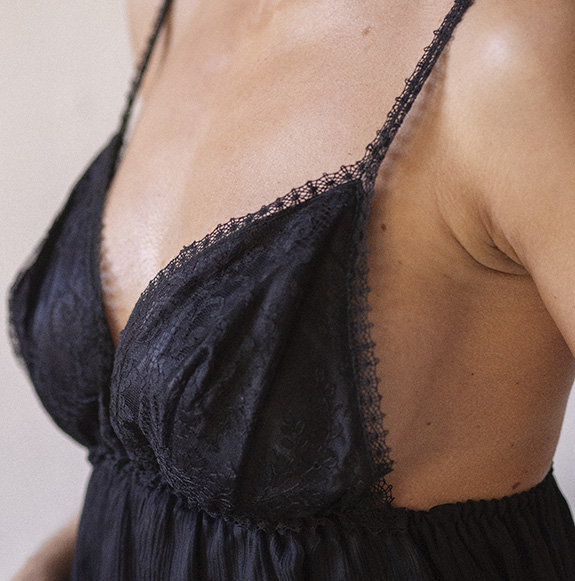 Ariane Delarue lingerie and nightwear is priced from 60-800€, approximately $65-880.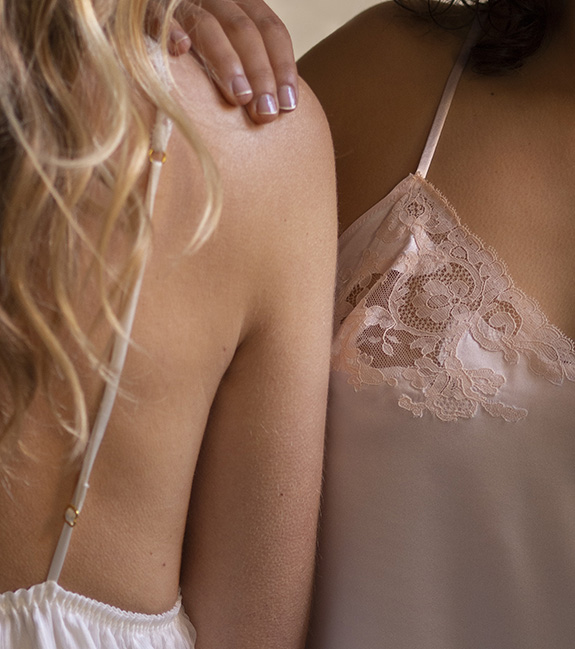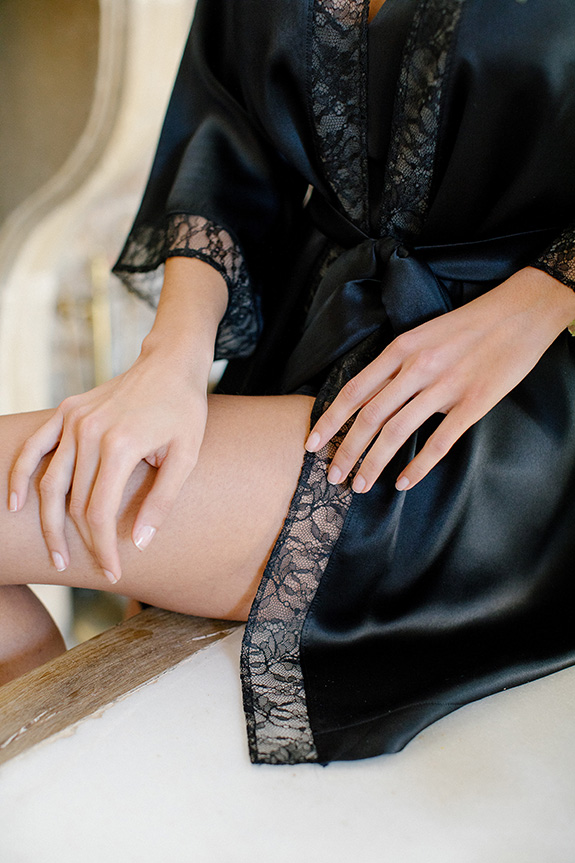 Contact information:
Website: https://www.arianedelarue.com/
Instagram: @arianedelarue
Email: contact@arianedelarue.com