Lövane: Elevated Period Underwear from France
By Estelle Puleston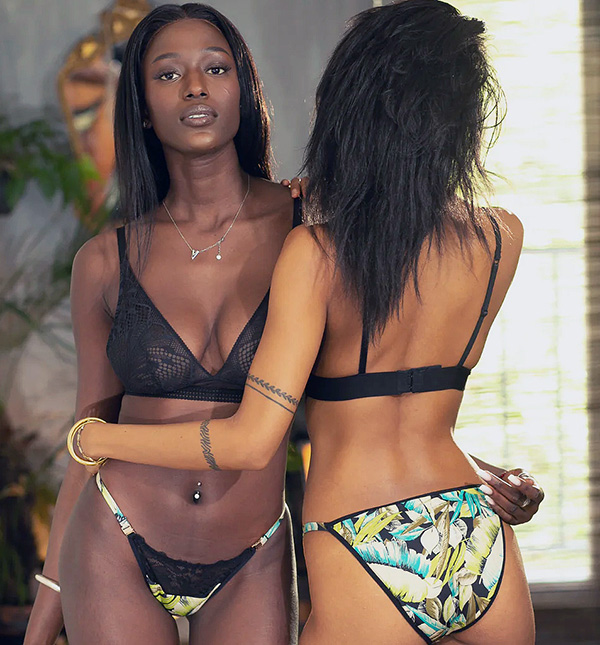 The 'our technology' page of Lövane's website begins by asking, "What if your hygienic protection was one of your most beautiful pieces of lingerie?", and that's exactly what I have been missing from the period underwear industry.
This product niche has been expanding at a rapid pace lately, with new brands or collections launching seemingly all the time. In the overall history of lingerie however, it's still a fairly new invention, meaning there's still plenty of room for brands to innovate and improve on what's already out there. And French lingerie brand Lövane, created by Sophia Andjorin, is doing just that. It's here to show that functionality-oriented underwear can absolutely be fancy too!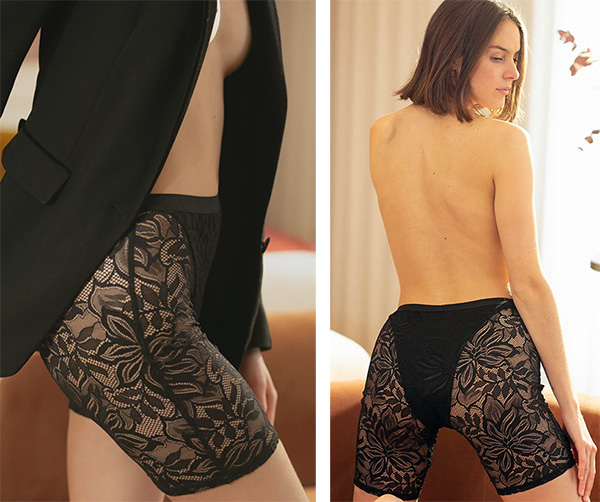 Their fashion-forward period briefs are specifically designed to keep you feeling not just comfortable but also chic throughout the month. "Elegant, refined and sexy" is how the brand describes its collection of, so far, four styles.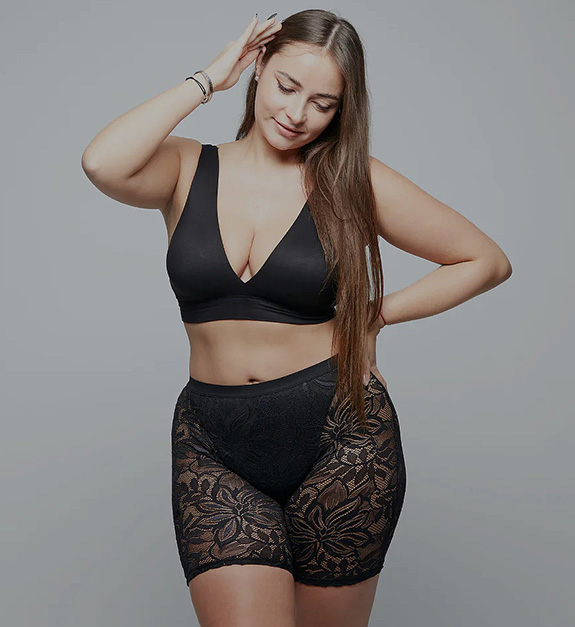 My favourite has got to be the Shiori shorty, which combines graphic recycled lace with opaque panels to create a high leg illusion that's just as on-trend as its bike short shape. This is one of two designs for lighter flow days, the other being the Abella brief which is made from a deep band of a more elegant, scallop-edge lace that's also recycled (Lövane puts an emphasis on eco-friendly production).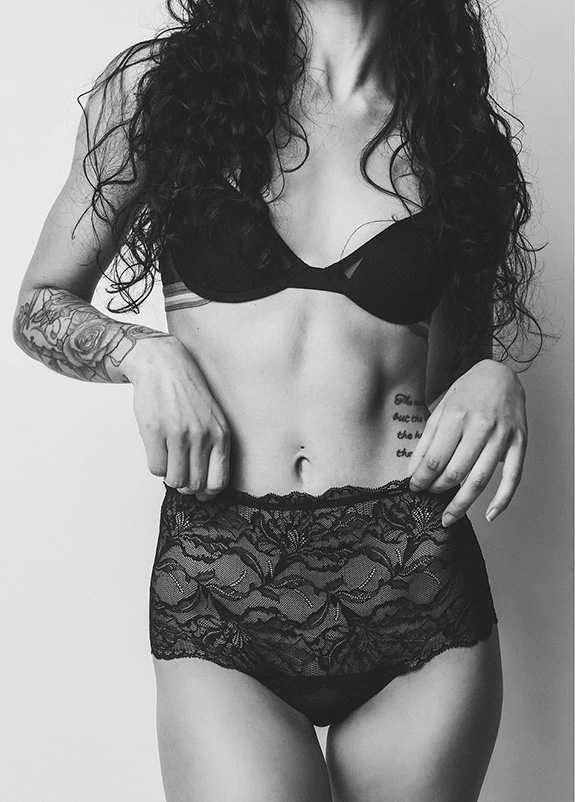 Wonja is the brand's medium flow option.(pictured at the top) Made from organic cotton, sheer lace, and recycled polyester with a colorful print, it has metal clasps at both sides which makes it ideal both for those with reduced mobility, and those want to be able to quickly change their period underwear on the go no matter their outfit. Finally, there's the Louise brief for the heaviest flow protection, a classic bikini shape with fun, oversized polkadots on tulle.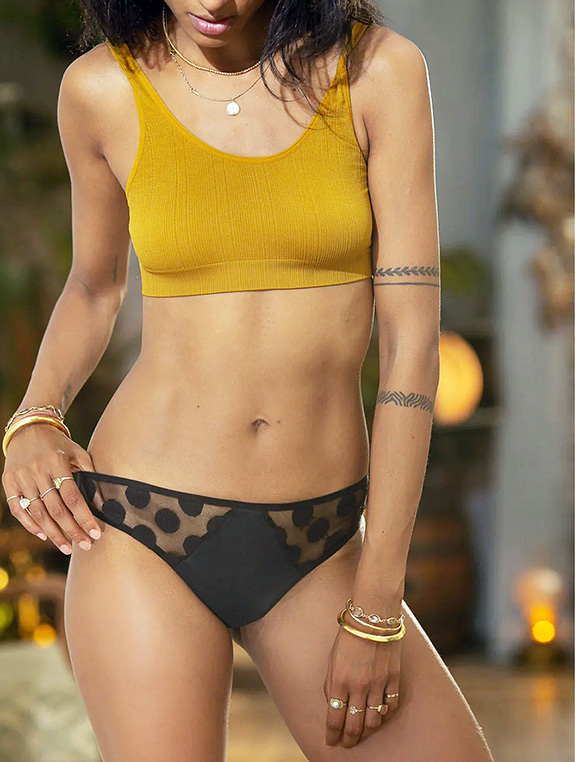 Lövane lingerie is made in France, Italy and Tunisia, using only European-sourced fabrics which are OEKO-TEX Standard 100 certified, meaning they're free from harmful chemicals. The garments are also free from nanoparticles, which are sometimes used to add anti-bacterial, deodorizing properties to clothing and which can enter the body. Instead, their 5-layer leak protection system includes activated charcoal to neutralize odors, as well as a moisture-wicking layer against your body to keep you dry.
Lövane's products are available in French sizes 34-50 depending on the style, which is equivalent to an overall US size range of 2-18. Prices run from 42-79€, approximately $46-86. While this may not be the cheapest period underwear around, it's certainly some of the most stylish – not to mention great value in the long run, since the brand claims it will stay absorbent for at least 5 years (after which you can continue to wear it as regular underwear!)
Contact information:
Website: https://www.lovane-lingerie.com/en
Instagram: @lovane_lingerie_officiel
Email: contact@lovane-lingerie.com
See More Articles by Estelle Puleston in our Featured Designer Column on Lingerie Briefs