Breast Stories ~ Body Trilogy Part III
By TINA WILSON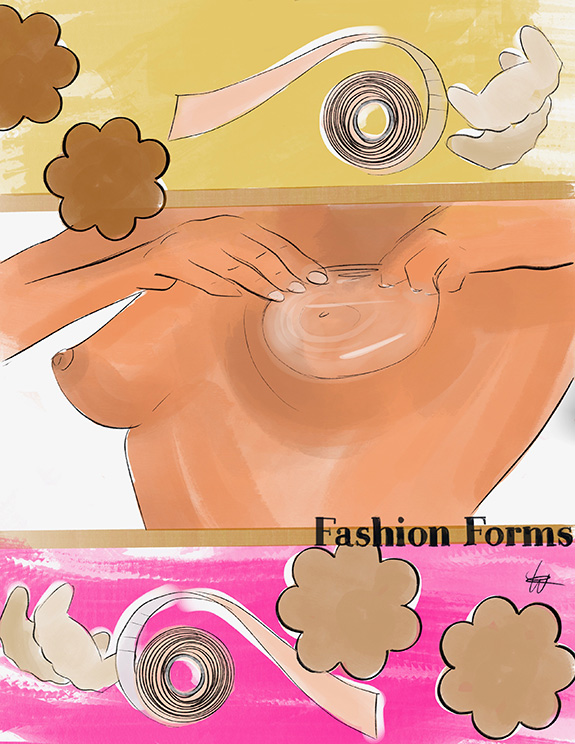 Do you know there are at least 300 different terms for the female breast? I cannot not think of any other anatomical part male or female that has garnered as much attention, admiration and affection.
The sizes and shapes could possibly outnumber the monikers. The breast sustains life. The breast can be a great source of pain and also immense joy. The breast has made careers and also ended them. And as the reason for this blog, the breast has created an empire of function and fashion for so many.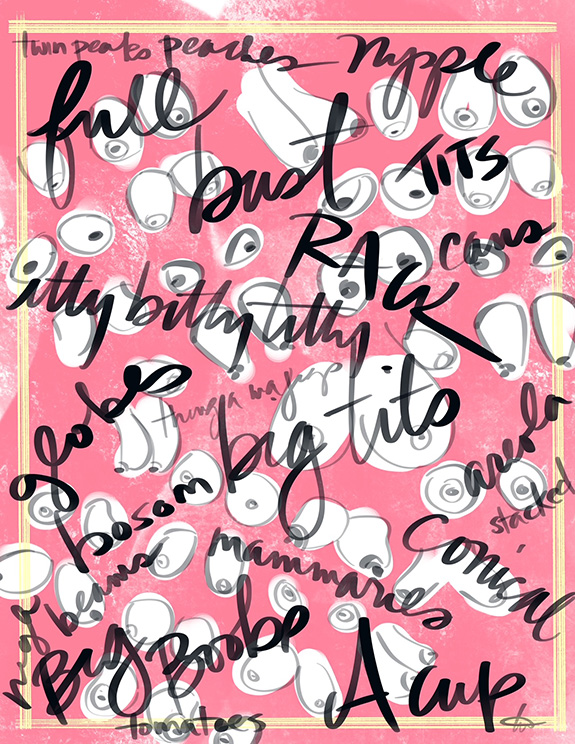 Braless. Yes braless is in, well sort of and there is money to be made in it. I see countless women on the street bobbing up and down without a care and more power to them. Today's minimal bits of clothing do not lend themselves well to bras, they do however go well with tapes, stick on nipple bits, and latex hold me ups and jiggamabobs . The pioneer of this category is Fashion Forms,  founded by Ann Deal, a intimate apparel legend, her company is entering into it's 30th year.  The popularity of these solutions was not always at the forefront of intimate fashion, but this visionary started her business in her garage and it has exploded.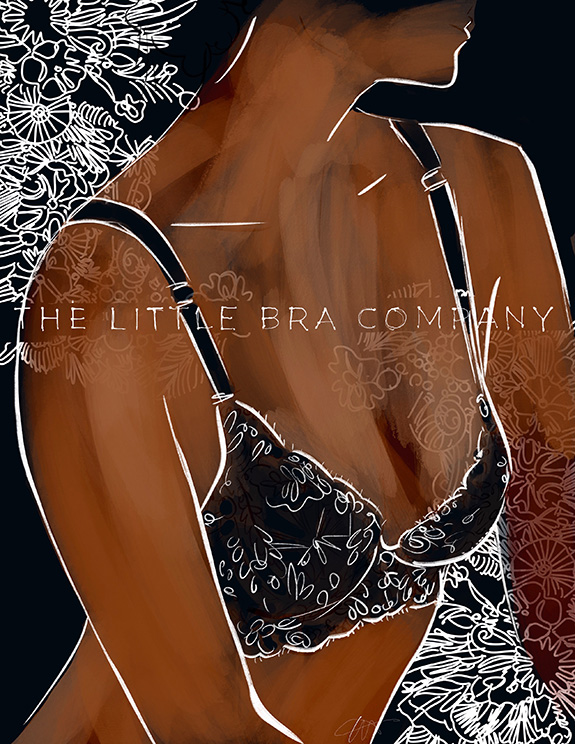 Little boobs is not a term you hear as often as big boobs. Yet perky little boobs are as prolific and loved as their bigger sisters. The Little Bra Company embraces the smaller breast, starting at size 28A, they cater to the woman who is proud of what little she has. For the petite and smaller framed customer The Little Bra Company has the cup size and band size range that some brands do not cover.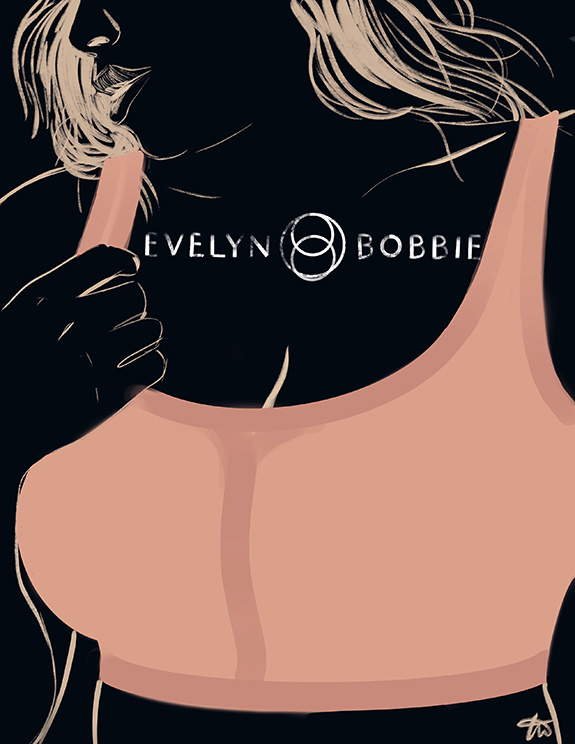 On the other end of the bra spectrum for the woman with big breasts, I have on good authority that Evelyn & Bobbie has revolutionized wireless and seamless support for her up to an enviable size K.  While I am not personally able to test this theory, I have heard it enough to believe it. Proclaiming lift, separation, hold and comfort without a wire is truly a remarkable claim to make, and Evelyn & Bobbie has the patent and fan base to prove it.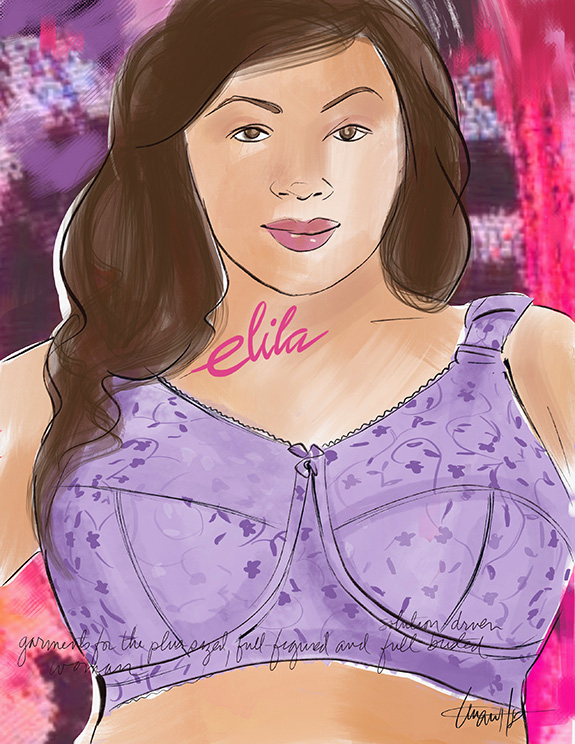 If you want the absolute full figure containment of a wire, and not the slightest chance of a "jiggle" and you love the feeling of being completely and totally secure then a good old fashioned cut and sew bra is what you want. While it is a bit old school, it is still very cool. Elila is a standout brand with beautiful bras for the larger figure, the kind of bras that are no easy feat to construct and take expertise and fine workmanship to make. Did you know there was such a thing as an N cup size?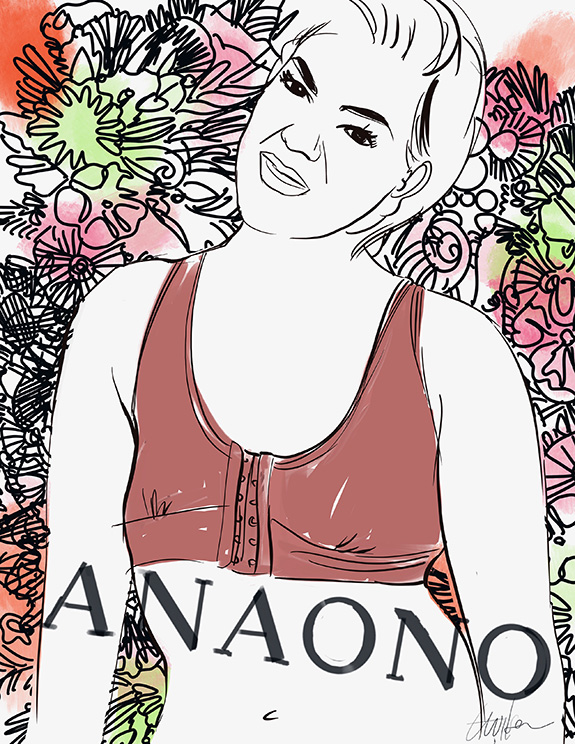 Kudos to Anaono, a brand that has strived to give the woman who has gone thru lumpectomies, mastectomies, and other surgeries the attention to detail she deserves. They even refer to a woman's chest, not her breasts. They know that after surgery or reconstruction a woman wants to feel special. Making post recovery clothing is also important so if you are going through the trauma of breast cancer, take a visit to the Anaono website, it may be of comfort.
I rarely experience breast envy but occasionally it rears it silly head, it did the night of the last Met Gala a few weeks ago. I do not know if it was the good fortune to be encased in glistening patent leather or natural selection or both but Salma Hayek had me mesmerized. Her perfectly sculpted "orbs" seemed to defy gravity and imagination. The shape is what I envied and admittedly still long to have, as I have never cared much about size. Not being one for enhancement I suppose I will have to wait for my next life.
Be well, get yourself checked out regularly, be proud of your teeny tiny, asymmetrical or humongous boobs and enjoy life! Peace.
See More Art and Read More Stories in Tina's Fashion Illustration Column on Lingerie Briefs