Retro Fancies: Tallulah Love Lingerie
By ESTELLE PULESTON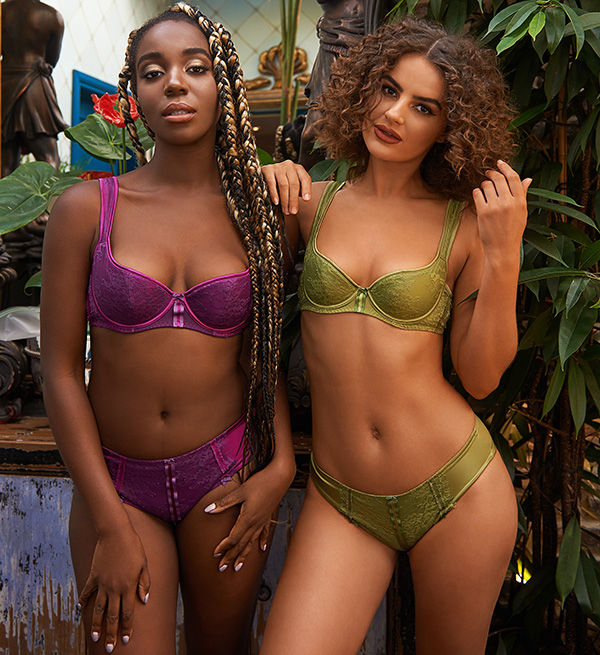 Named after the sassy, self-confident female lead in gangster classic Bugsy Malone, Tallulah Love is a moderately-priced lingerie brand with all the fanciness and individuality of a much more expensive one. Describing its style as French-inspired opulence with a dash of British quirkiness, its main focus is on sumptuous satin and lace bra sets adorned with all manner of pretty touches, from ruffled edges to embroidered hummingbirds.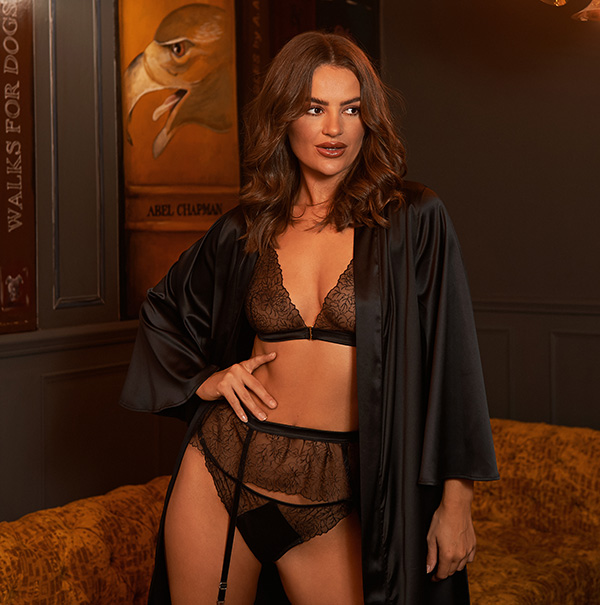 The brand debuted at the Salon International de la Lingerie in Paris back in 2009, and in true slow fashion style, many of the styles currently on its website have been around for years– a testament to both their popularity and to Tallulah Love's commitment to its artistic vision. The products may range from delicate pastels through to classic black, but they always look like they belong in the same lingerie drawer.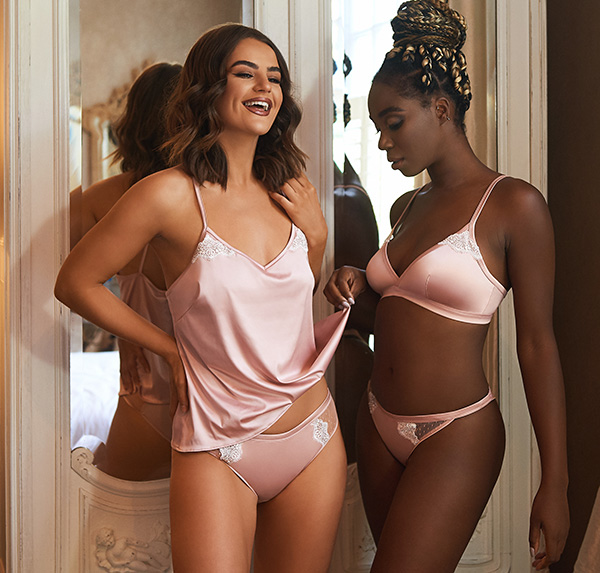 Although designer Stephanie Raeburn says that the brand's aesthetic has evolved over the past 14 years, she also believes that "The quirky side of Tallulah Love is still deep in our DNA." Take two of the newest collections for example, Midnight Rose and Moonlight Mist. The latter puts more emphasis on loungewear, and both are a little darker and moodier than the brand's usual fare. But you'll still find signature Tallulah Love touches such as their hummingbird motif in a hand-drawn silk print, plus attention to indulgent trimmings and creating a garment that looks good from every angle.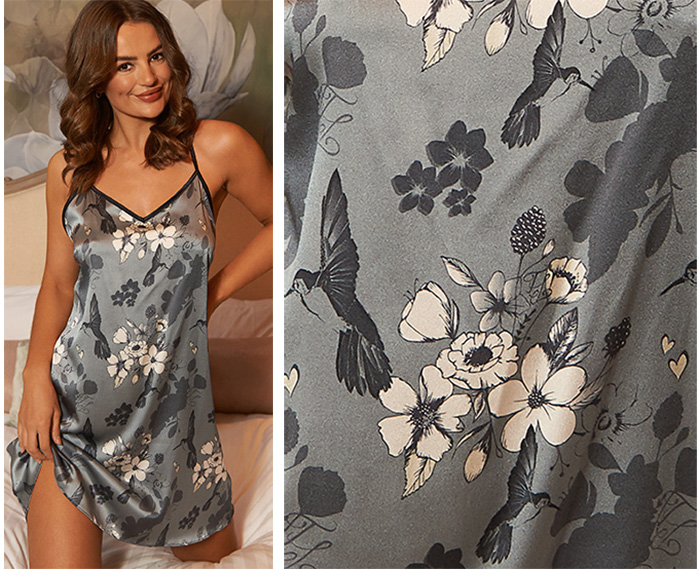 At the very heart of this brand is a love of "subtle vintage styling, strong detailing and use of color", says Raeburn. So when they received a bulk order of one particular bra style, it was thrilling, but perhaps not all that surprising, to learn that it was destined for the costume department behind Netflix's visually-delightful Bridgerton and Queen Charlotte (which are now allowing the actresses to swap their corsets for more modern underpinnings).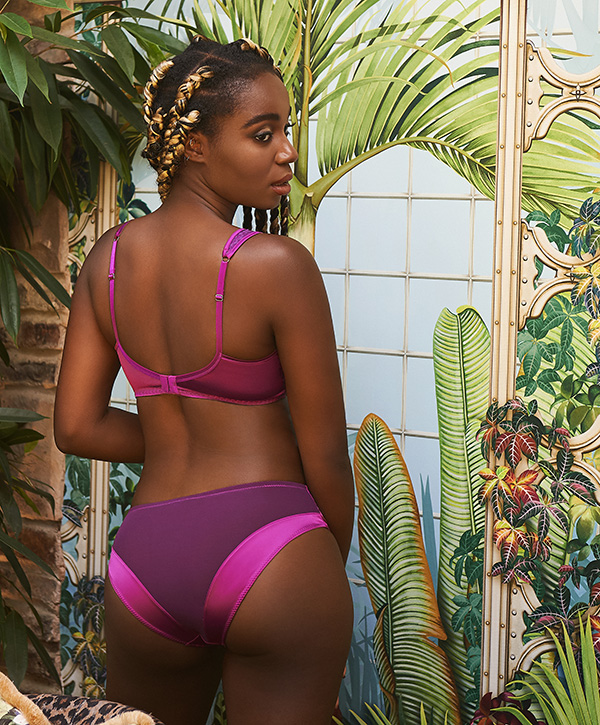 The bra in question is Tara, an uplifting satin and lace balconette that's available in two vibrant colors: Raspberry Sorbet and Pistachio Crush. Luxuriously styled, richly colored, and perfectly shaped to fit under a low Regency era neckline, it feels like it was custom made for the show's aesthetics even though it has been the lingerie brand's bestseller for years. Perhaps you'll get to spot a glimpse of the lace-topped, satin-edged straps in one of the upcoming seasons!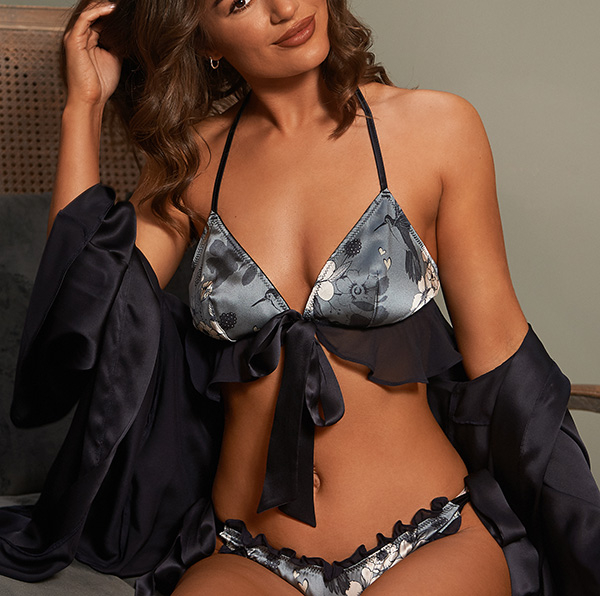 Since the pandemic, this slow fashion brand has intentionally become even slower, shifting its focus to mostly UK production and to designing fewer but bigger collections to really delve deep into a particular inspiration or theme. "It's a cliché but inspiration really does come from anywhere", says Raeburn, "Tea parties and mushrooms are currently dominating my mood boards right now so we'll see where this takes us!"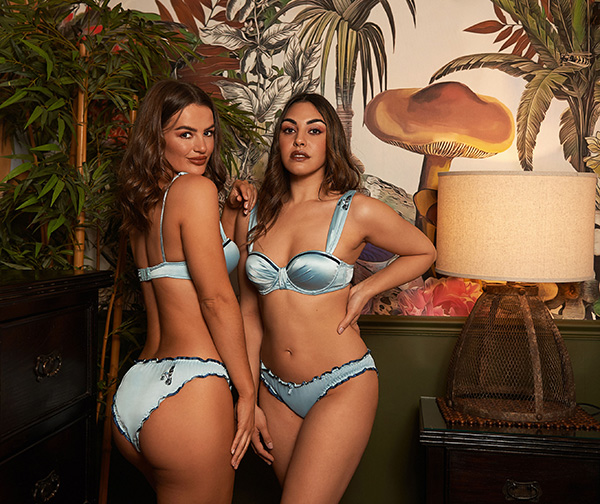 Tallulah Love lingerie is available in US sizes 30B-38F and XXS-XL. Prices start at £25 for bottoms, £40 for bras, and £55 for nightwear (approximately $31, $49 and $68 respectively). And with any pieces that don't meet the brand's strict quality standards being sold at a significant discount, even when the fault is unlikely to be spotted by customers, the prices do get even lower than that. It's the very definition of affordable luxury.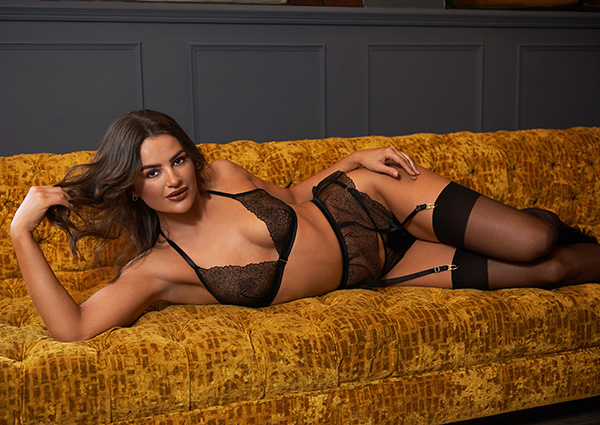 Contact information:
Website: https://tallulahlove.com/
Instagram: @tallulahlovelingerie
Email: info@tallulahlove.com
See More Articles by Estelle Puleston in her Featured Designer Column on Lingerie Briefs