Anita's New Miss Orely Nursing Bra is très chic!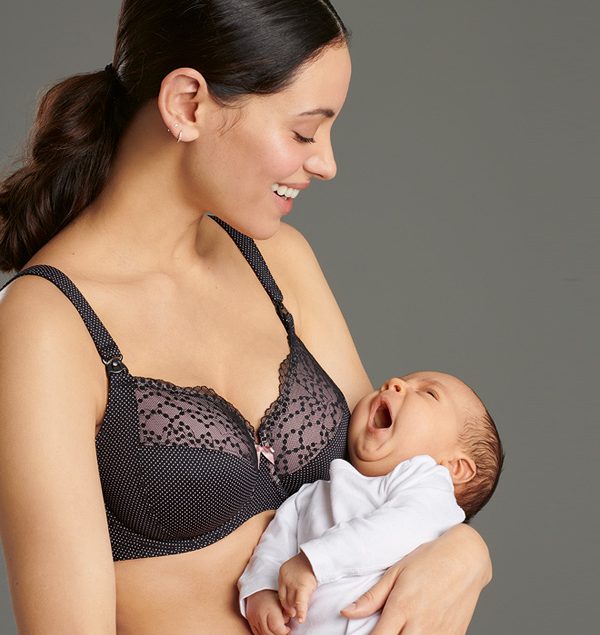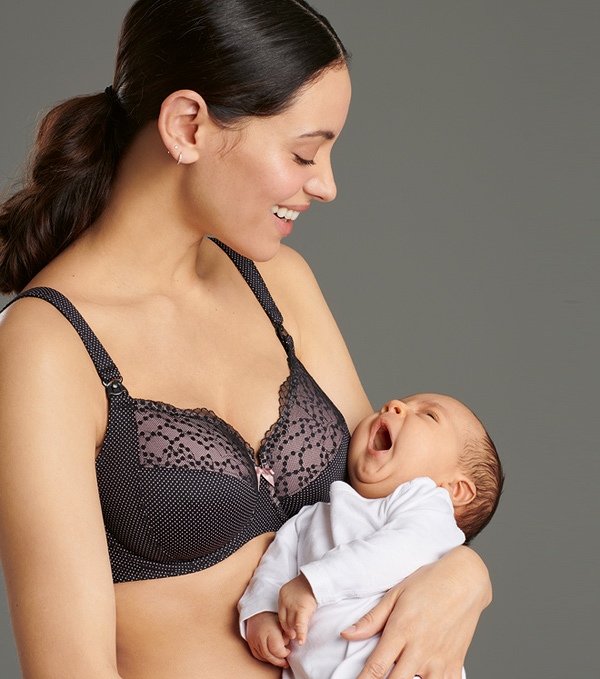 Fashioned with French flair, Anita's new Miss Orely Nursing Bra is charming, romantic and ultra comfortable to nurse in! All new moms want to look and feel pretty, and this fashionable maternity bra will absolutely delight them. The fabric features playful mini dots sprinkled on the lace of the cup, then flows in an elegant pattern around the décolleté like a delicate veil. Très chic!
This nursing bra provides a great fit and support thanks to a diagonal seam at the bust and the side panels in the three-part cups, (four-part cups in larger sizes). The comfort straps are lined with soft foam and are connected to the nursing clip and adjustable in the back. For an all-round secure hold, the back made of power tulle is double-layered in larger sizes and is highly functional and made of additional low-stretch fabric.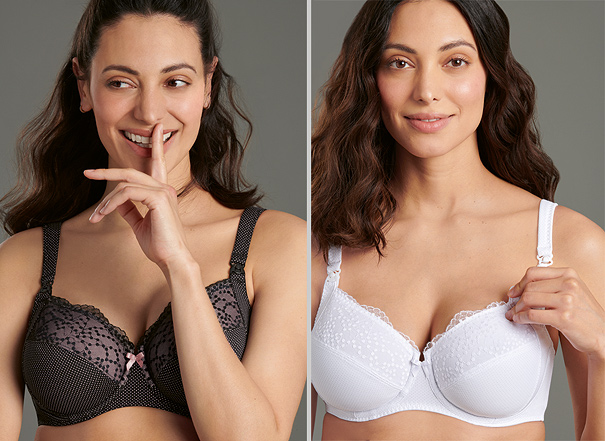 In the black colorway, the refined style (#5098) features a rose color as the inner lining that shines through from under the mesh, which also sets off the little bow in the center front, while the white colorway is tone-on-tone on the upper cup. Sizes: C–F   32–46 & G–J  32–42.
Pair with the matching Orely High-waist Briefs to create a stylish set. Lovely soft fabric printed with mini dots in the front and back and feature stretch lace on the sides with tulle underneath. Available in Black & White, sizes: 6-18.
See more Anita Collections in their Spotlight