Zodiaque Studios: Back to (Luxurious) Basics
BY ESTELLE PULESTON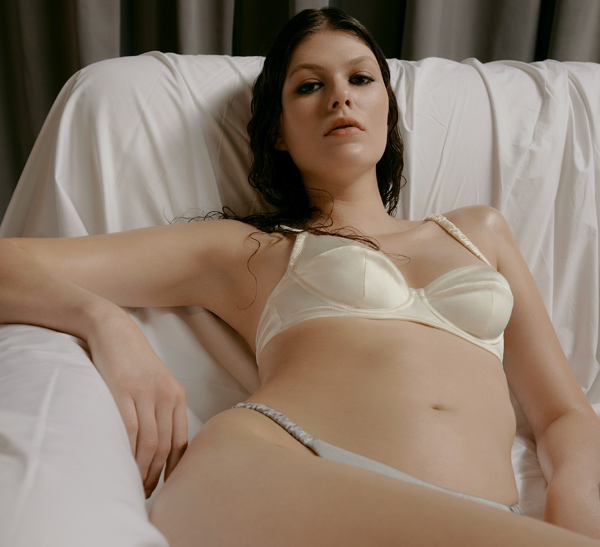 If you like your lingerie fuss-free and comfortable, yet still undeniably chic, there's a new Berlin-based brand that you'll probably want on your wishlist: Zodiaque Studios by Emily Renk.
An arts graduate of Central Saint Martins, Renk describes her creations as "very much inspired by my fine art background and the muses of art history", but also by 'real' women, those people whom we know or meet and find to be a source of inspiration in our everyday lives. As for her target customer, she designs for a modern woman who understands quality and knows what she likes, and whose version of beauty is easy-going rather than laden with distracting details.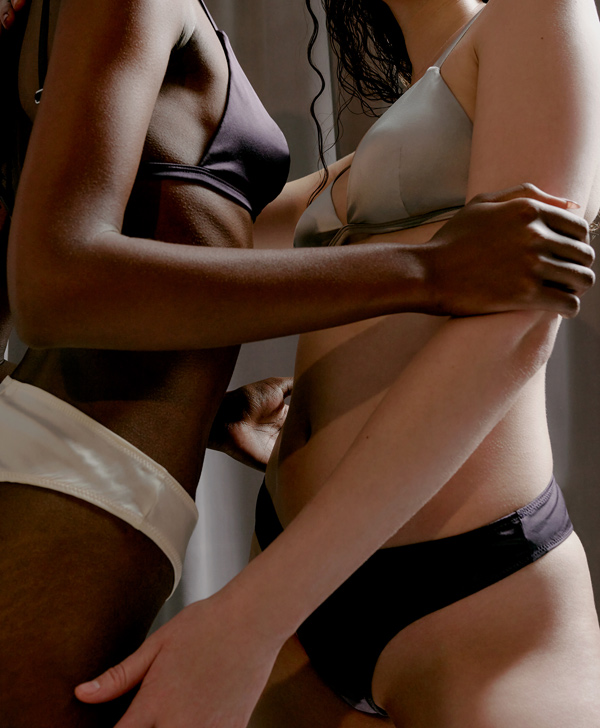 With Zodiaque Studios, Renk set out to offer all of this – quality, comfort, and a contemporary aesthetic – at a "rather accessible premium price point". Two-piece lingerie sets range from 150€ to 180€ (approximately $164 to $197) and are all made from high-quality silk, which also encases the straps and is double-layered on the bras for a smooth feeling inside and out.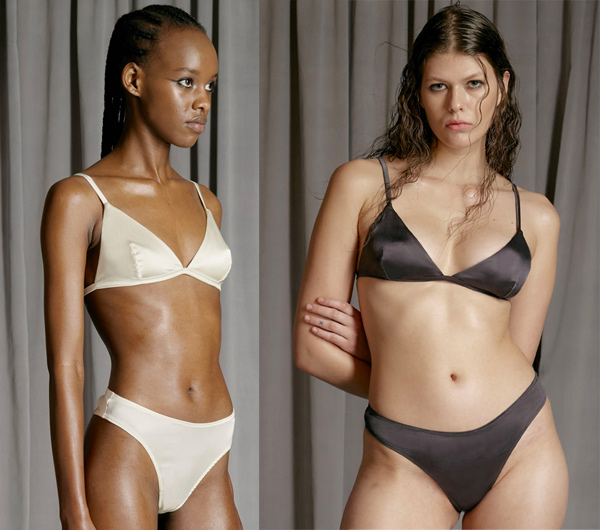 The debut lingerie collection comprises four basic silhouettes, each one available in a choice of three neutral colors that can be mixed-and-matched: Ivory, Silver or the grayish Plum. There's an underwired bra with 3-part cups, a classic triangle bralette, and either a thong or a very cheeky-cut Brazilian brief to coordinate.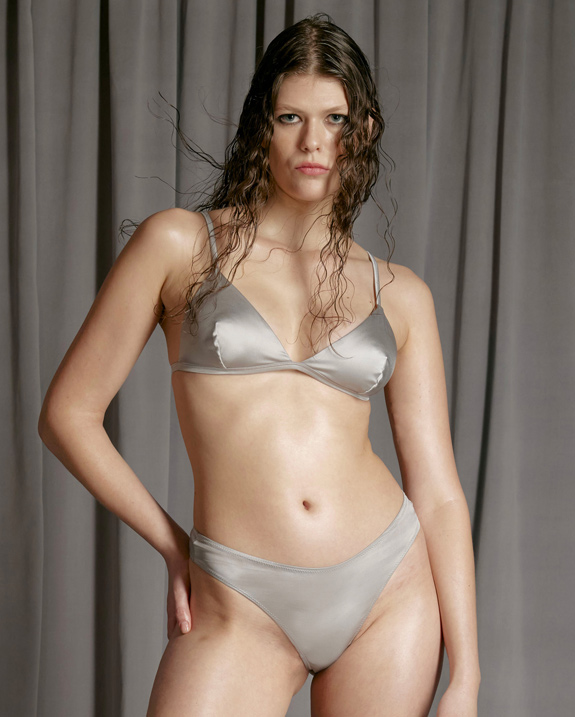 SWIMWEAR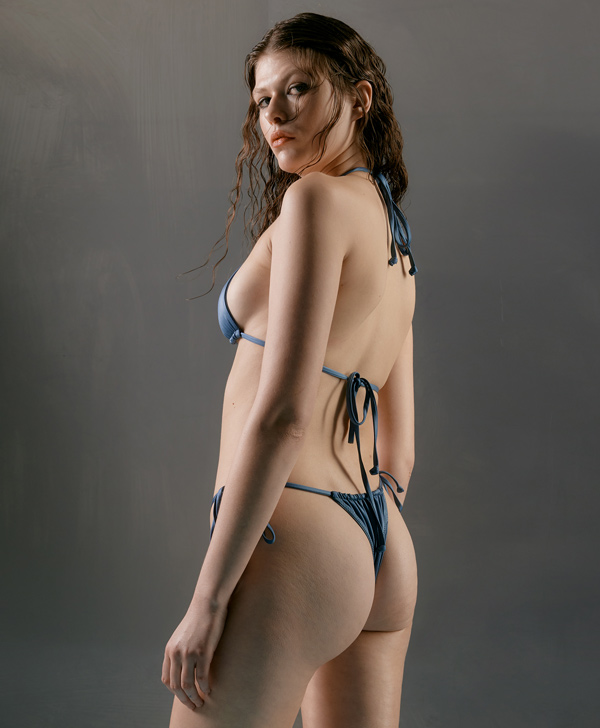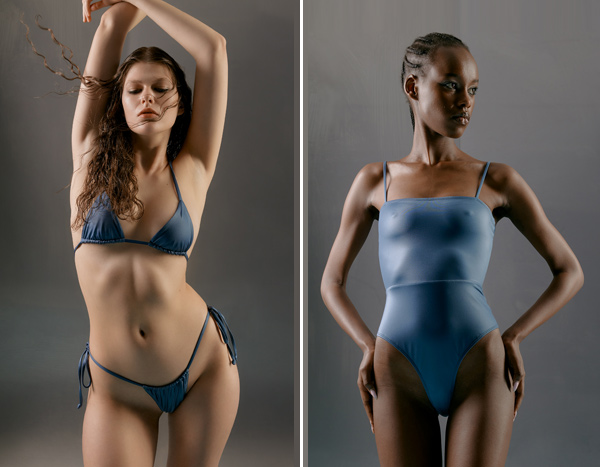 There's also swimwear, which takes a similarly minimalist and skin-baring approach. You can choose between a thong-backed swimsuit or a tie-side thong bikini, with either a micro triangle top or a bandeau one with low-coverage sides. Colors include earthy green or a deep ocean blue.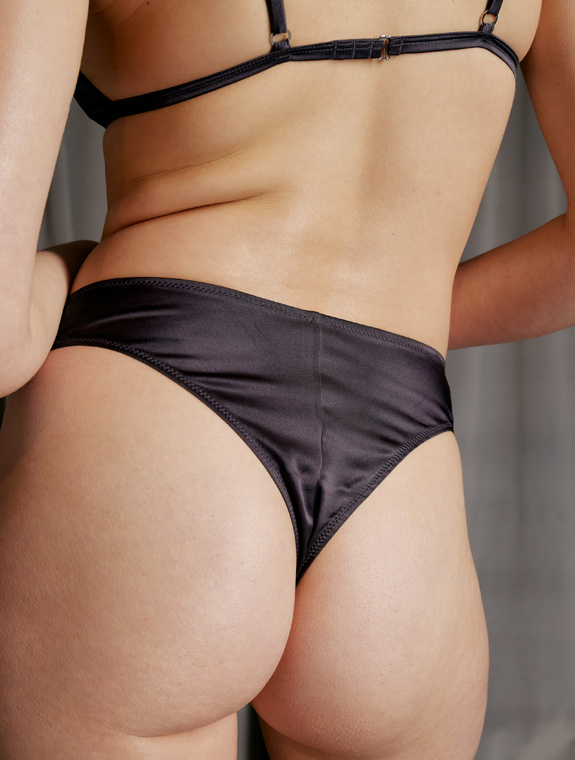 While all of these pieces may be free from intricate embellishment, the process to design Zodiaque lingerie and swimwear was far from simple. In her strive for the perfect blend of style and comfort, Renk spent two full years perfecting the cut and fit of her designs before launching the brand, as well as taking the time to select fabrics with "a lot of attention to skin-friendliness."
Zodiaque Studios is made in Europe and is currently available in sizes XS to XL, covering 30-38 band sizes and A-DD/E cups. With activewear and loungewear collections still to follow, if you're a fan of sleek and luxurious minimalism, it's certainly one to watch!
Contact information:
Website: https://zodiaquestudios.com/
Instagram: @zodiaquestudios
Email: emily@zodiaquestudios.com
See More Articles by Estelle Puleston in her Featured Designer Column on Lingerie Briefs