HÄSTKO: An Innovative Underwear Solution for Saddle Sports
By ESTELLE PULESTON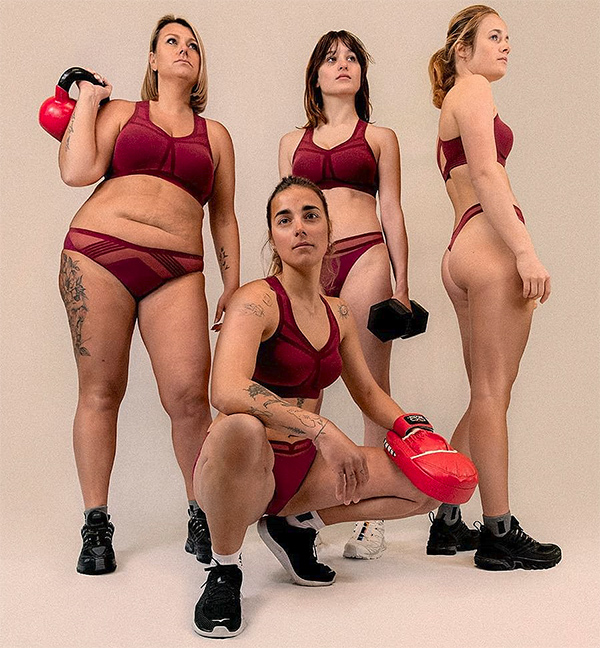 If you're into any kind of sport that involves a saddle – be it cycling, horseback riding, or even a love of motocross – you've probably wished it were a little more comfortable at times. That was certainly the case for HÄSTKO's co-founders Joséphine Bigo and Aurélie Moinier. One a dressage rider and the other a showjumping rider, they bonded over a shared love of sport, but also a shared frustration at the lack of suitable underwear options.
"We had the choice between nothing or enormous foam paddings stitched in long-legged shorts," says Bigo, "We wanted something removable, something light, in underwear that could easily be worn under a summer dress or white breeches (mandatory for horse-riding competitions!)"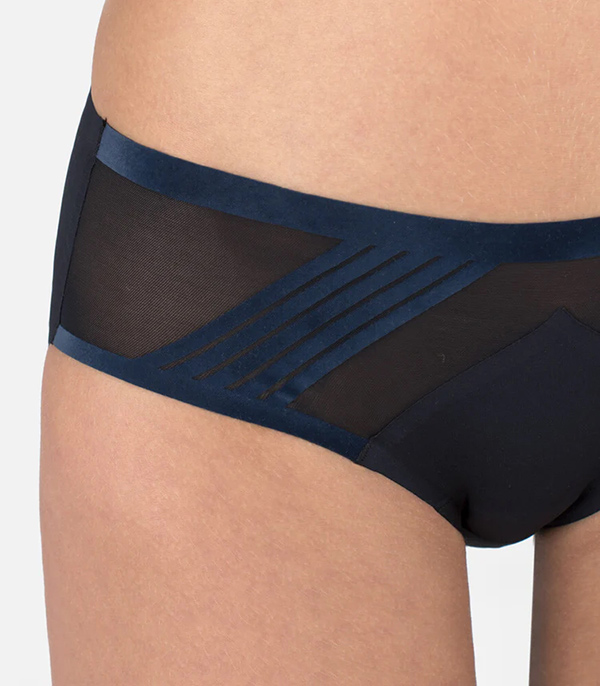 It was after yet another saddle-related injury that the two of them decided that if no one else was going to create what they so desperately wanted, they'd do it themselves. And so they came up with the Ridingpad®, an impact-absorbing, anatomically-shaped and machine-washable piece of perforated gel and mesh that can be slipped into a special pocket on HÄSTKO underwear in seconds.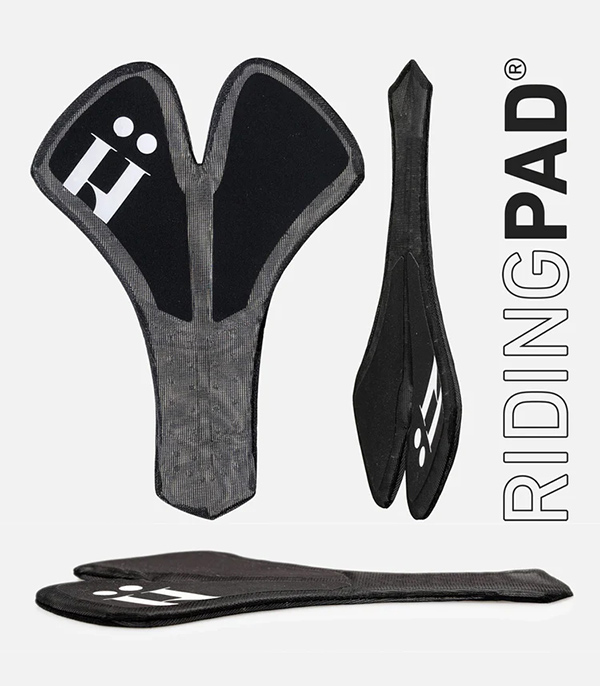 Making the Ridingpad® removable was key for the friends. Their goal was to create underwear that was not just comfortable to wear while exercising, but which could also be kept on afterwards without what they call the 'diaper effect' of feeling a bulky pad between your legs. This way, it can be switched between sports underwear and regular underwear as required – perfect for those who motorbike or cycle to work, or want to squeeze in a quick spin class on their lunch break.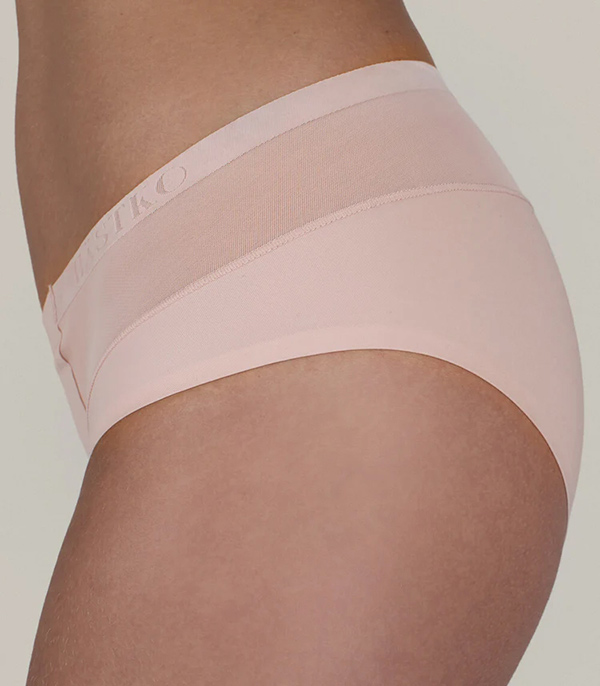 Currently, there are three HÄSTKO underwear options with a Ridingpad® pocket. The PANTY N°23 panty and PANTY N°98 offer two different takes on sleek, sporty-yet-elegant underwear in breathable and quick-drying materials, while the BOXER N°52 offers men an option, too.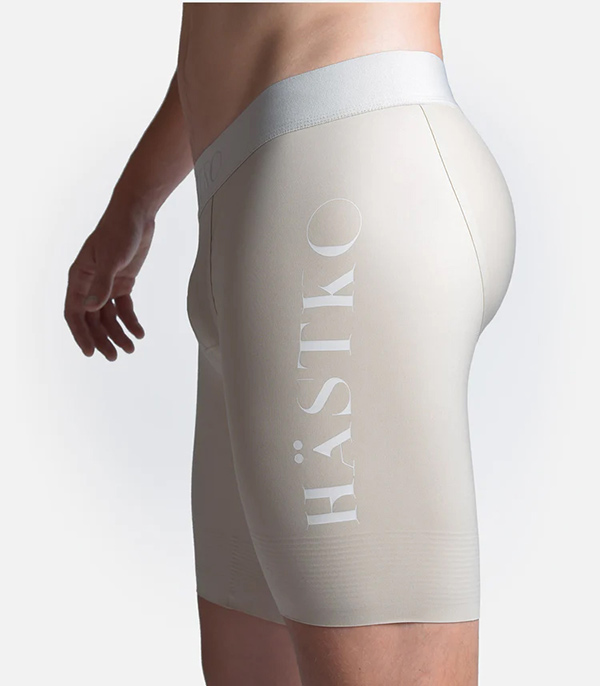 Should you wish to complete the look, there's also a sports bra available, plus more non Ridingpad®-compatible sports underwear for days you're not in the saddle. Made with the same technical materials and second-skin fit, they feature stylish details such as the V-shaped velvet waistband of the SHORTS N°19 and STRING N°19. Bigo describes this as HÄSTKO's "lingerie touch" – a focus on creating chic, stylish pieces which don't look overly functional. It is a French lingerie brand after all!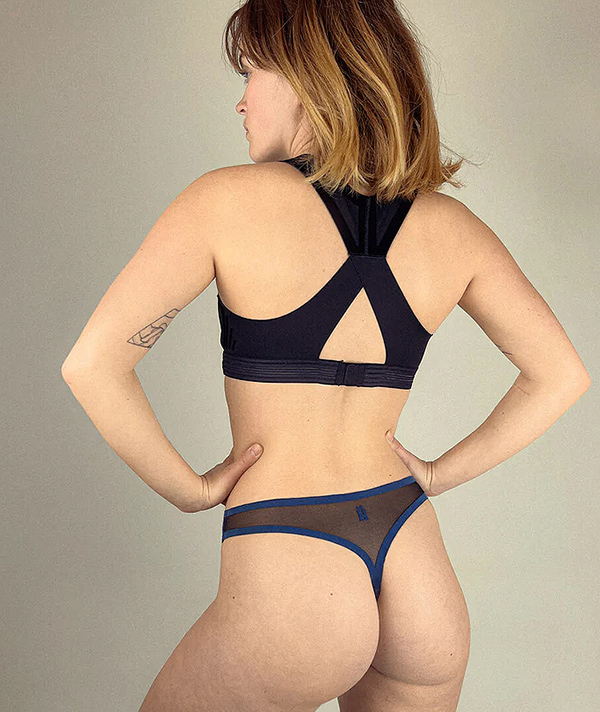 Both co-founders strongly believe in continual improvement. Right now, they're getting ready to launch an updated version of the Ridingpad®. "The evolution is based on all the feedback from our users," says Bigo, "Our BRA N°37 has already evolved twice and is now called BRA N°38 and might even become BRA N°39 next year!"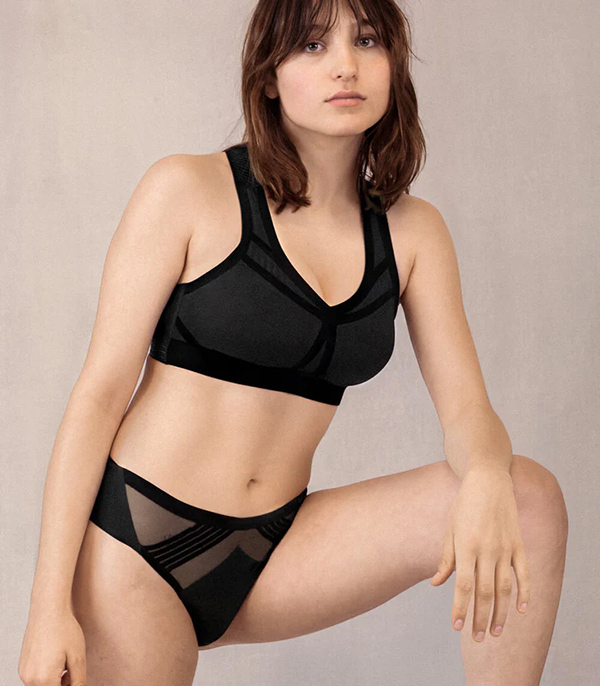 They've also realized through their customer surveys that the 'ultimate sports bra' simply doesn't exist – everyone has different preferences and priorities. So they're aiming to develop at least six different sports bra styles by 2025.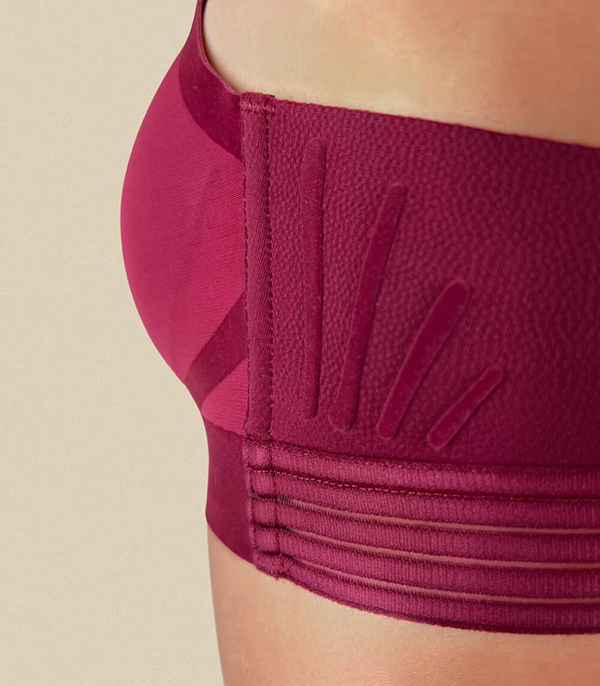 Currently, HÄSTKO lingerie is available via the brand's website or from their boutique in the French Alps, but they are currently exploring retail partnerships both within France and in the US. The size range runs from XS to XL for bottoms and S to XL for bras, with pricing from 36-89€ (approximately $39-97).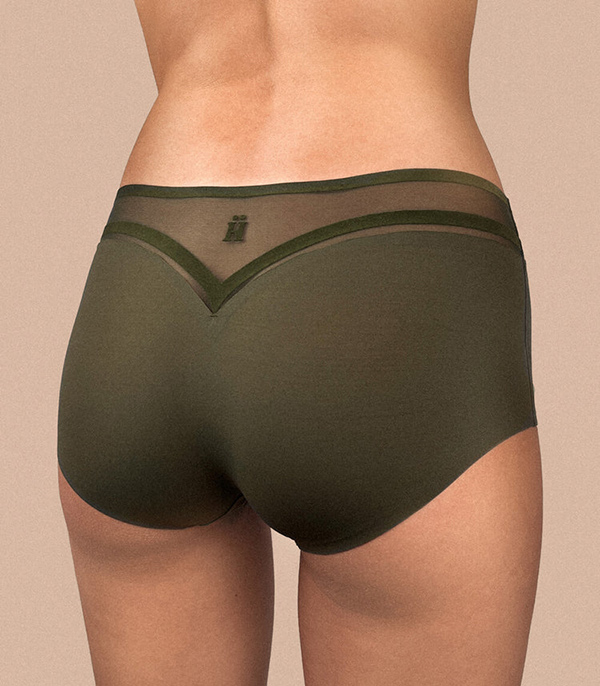 Contact information:
Website: https://hastko.com/
Instagram: @hastko
Email: hello@hastko.com
See More Articles by Estelle Puleston in her Featured Designer Column on Lingerie Briefs