Sulis: Surprisingly Affordable Silk Lingerie & Nightwear
By ESTELLE PULESTON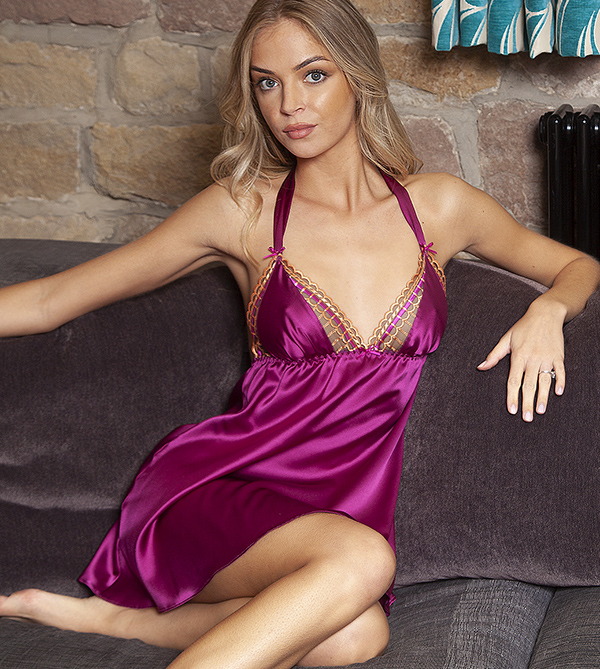 Whenever anyone asks me for recommendations on affordable silk lingerie, I send them to Sulis Silks. Founded three decades ago by husband and wife team Mark and Fiona Faulkner, this family-run company specializes in locally-made silk lingerie and nightwear, with a product range that includes everything from basic slips and thermal undergarments through to beautiful babydolls and bra sets.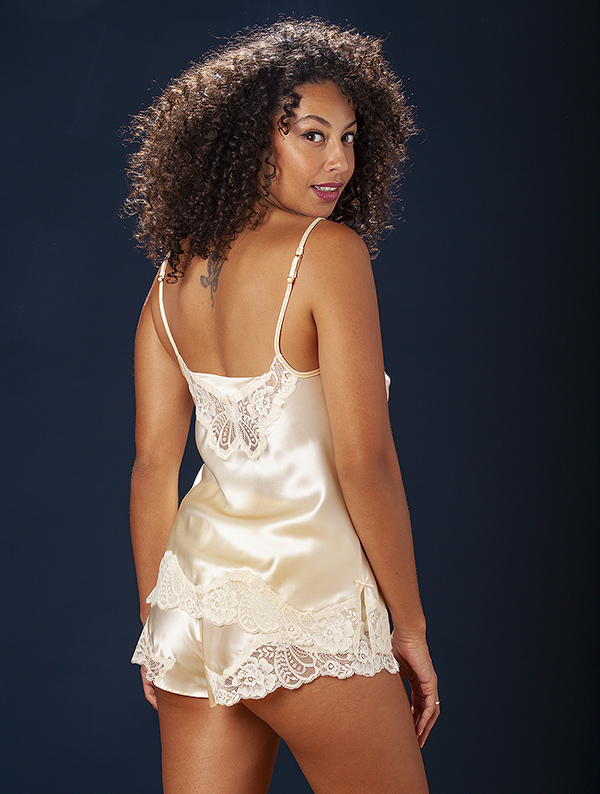 After initially starting out by selling imported garments, they quickly made the decision to move production to their own UK premises. Ever since, as co-director Duncan Faulkner explains, they have been "committed to keeping our manufacture in the UK and doing as much "in house" as we can. Although it may not always be the easiest option, it's really important to us to make clothing as ethically as possible and ensure we keep making good quality products.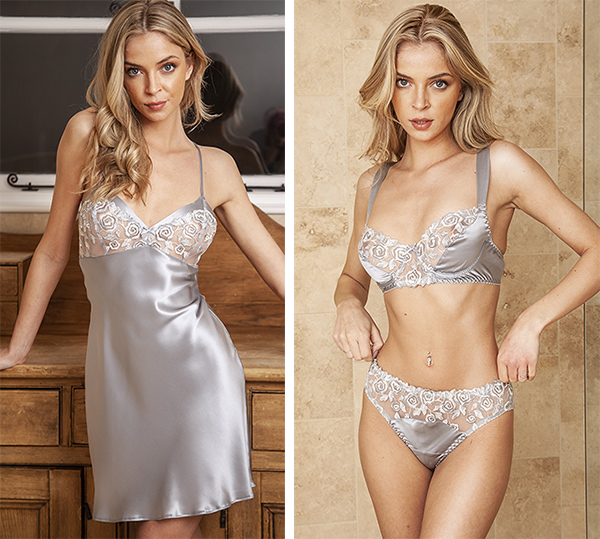 While they offer a wide variety of simple, classic silhouettes, it's their fashion ranges that most catch my eye. I love the graphic embroidery and rich mulberry color of the Samba collection for example, and the insertion-lace butterflies at the back of the Joelle brief and camisole are just magical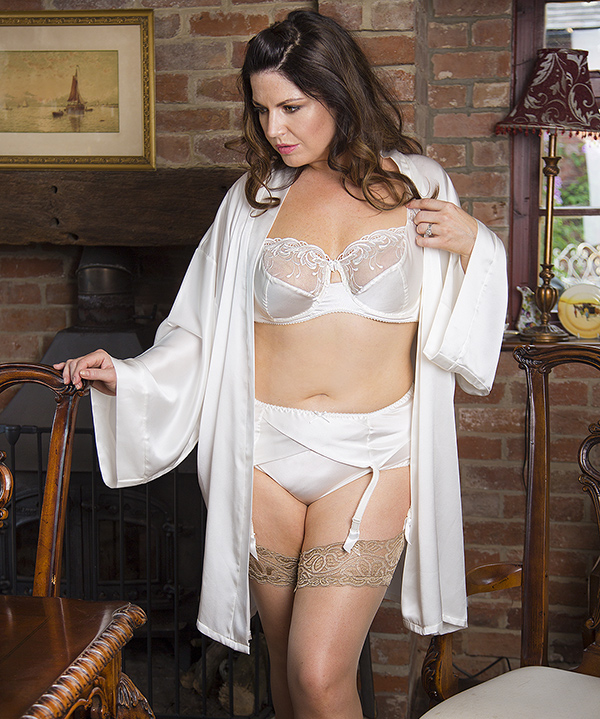 Why silk? "We use silk exclusively because it is just the best fabric!" says Fiona, "Looks beautiful, gorgeous to wear against the skin and so luxurious. Its qualities are too numerous to mention but just wearing it lifts your mood and makes you feel special. We also cut many of our garments on the bias; this gives the fabric lovely fluid curves and a gorgeous drape."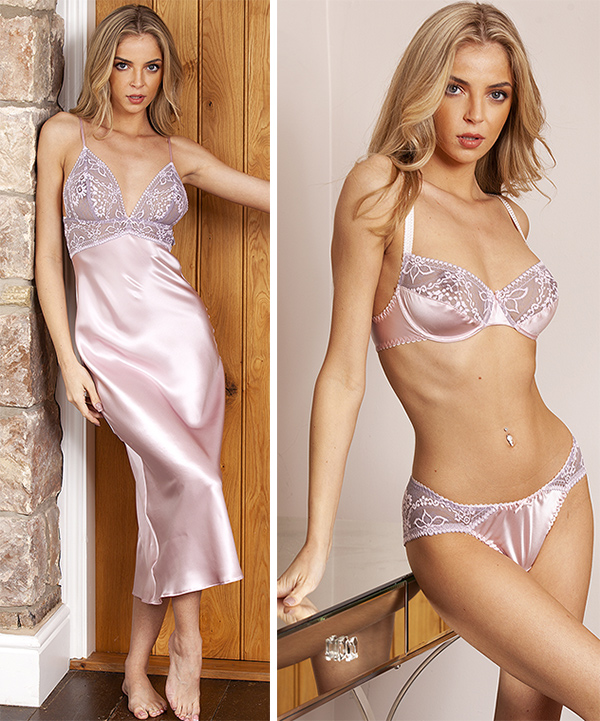 Despite the local manufacturing and despite their use of high-end fabrics, which also include Nottingham laces, Sulis stands out for its very attractive pricing. Here, you can pick a calf-length, 100% silk satin nightgown for £109 (approximately $140), or a silk and lace bralette set for as little as £86 (approximately $111) – items which could feasibly cost twice as much from another brand. If you're after something simple in soft and breathable silk jersey, the prices get even lower.
So, how do they manage it? It's certainly not by sticking to a limited size range; depending on the style, Sulis goes up to a UK 24 / US 20, with most wired bras available to a 40 or 42 band size and one full-bust option going up to a UK 40G / US 40I. Since they sew everything themselves, the brand is also able to offer certain customizations. Hems can be raised or dropped, shoulder and suspender straps can be lengthened or shortened, and silk colors can be swapped out if they've got it in stock.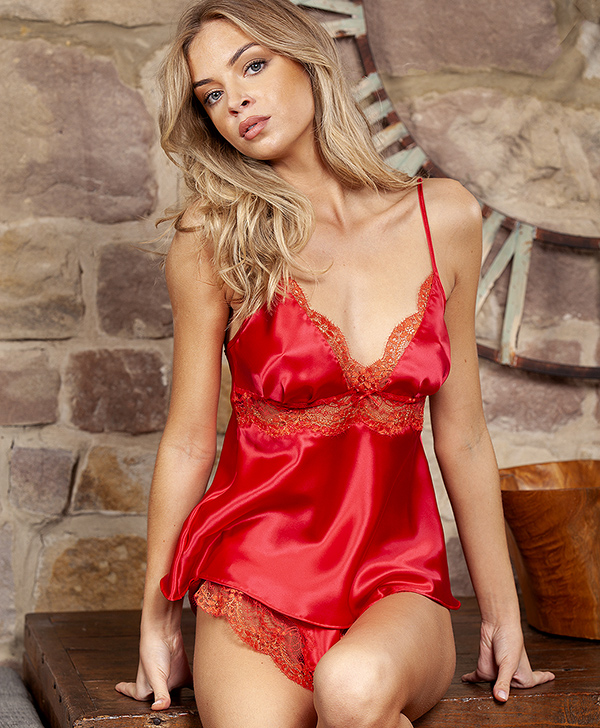 What actually keeps their prices down is only offering their products direct to consumer. Simply put, there's no wholesale mark-up included in the price you're paying. It does mean that you might need to pay for international shipping depending on where you are, but at these prices for ethically-made silk lingerie, Sulis is still very much worth a look!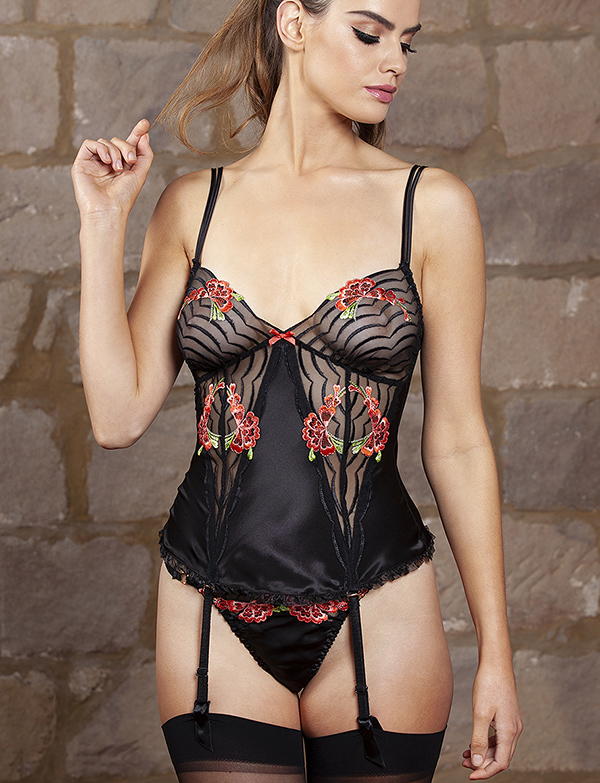 See More Articles by Estelle Puleston in the Featured Designers Column on Lingerie Briefs
Contact information:
Website: https://sulis.co.uk/
Instagram: @sulis_silks
Email: sales@sulis.co.uk