Undergoodies' Fun, Modern Slip Solutions
By ESTELLE PULESTON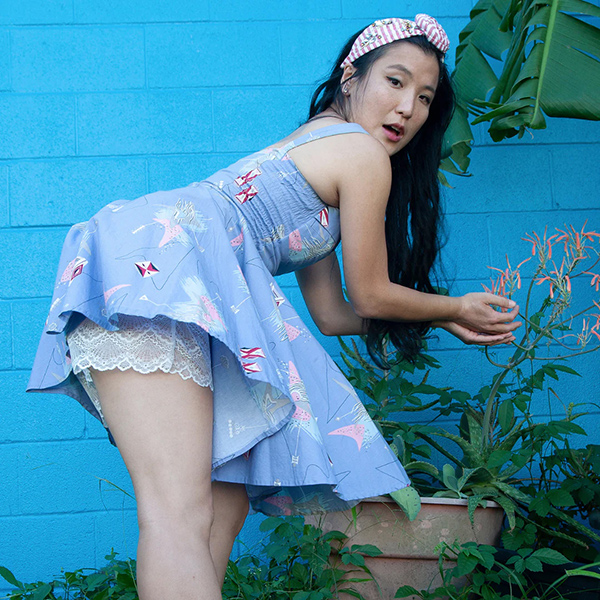 As someone whose slips are an indispensable part of her lingerie wardrobe, I was very interested to learn about Undergoodies. A small, US-based brand by Mindy Christie, it's creating decidedly-modern slip skirts and slip shorts, with vibrant colors and unique design touches such as 'secret' pockets.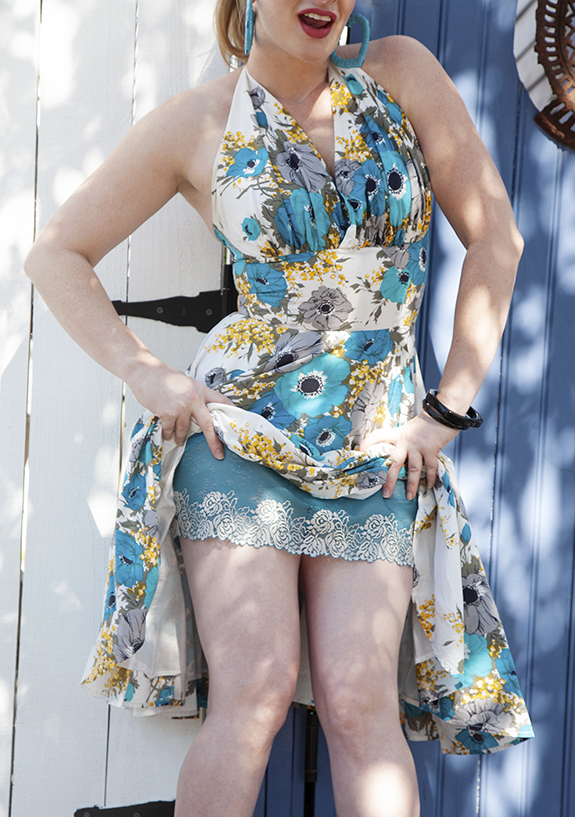 After a soft launch in 2020, Christie rebranded the label at the start of this year, saying that this new name "seemed a good first step in communicating what these pieces are and the first of many ways they can be worn… Undergoodies love to blur the lines between under-, sleep-, lounge-, and outer-wear."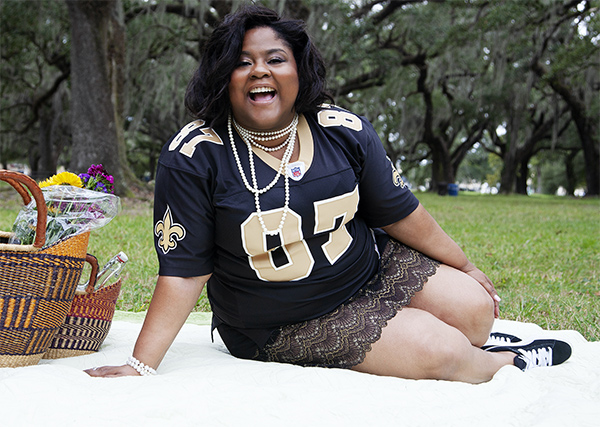 She describes herself as someone who is 'devoted to' being comfortable, and like so many other indie designers, initially began designing to meet her own wardrobe needs. Her aim was simply to be covered, cool and comfortable when wearing skirts and dresses. Shapewear was too restrictive, bike shorts too hot, the double layer of a panty and half slip too cumbersome, and none of it was especially fun or feminine. And so, with the mentorship of expert designers and patternmakers, she started working on an alternative.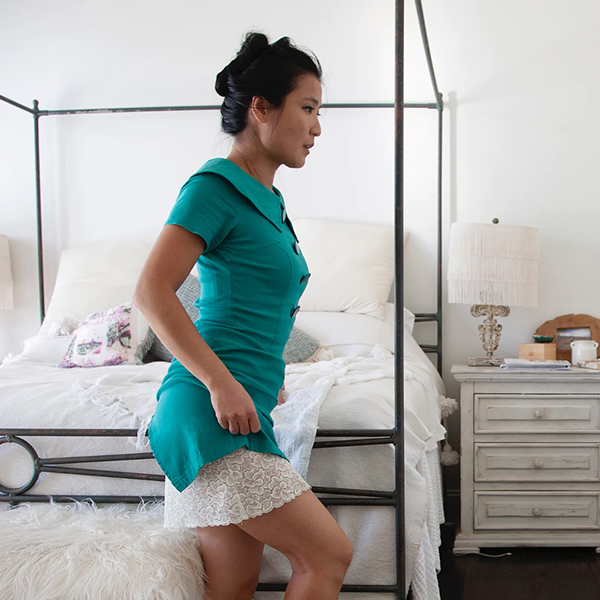 There are currently four main Undergoodies products. Honey and Sugar are short slip shorts – one opaque and one slightly sheer – that feature a handy pocket on one leg. It's the perfect place to store your keys or ID while at an event, or keep a little emergency cash safe from pick-pocketers while traveling!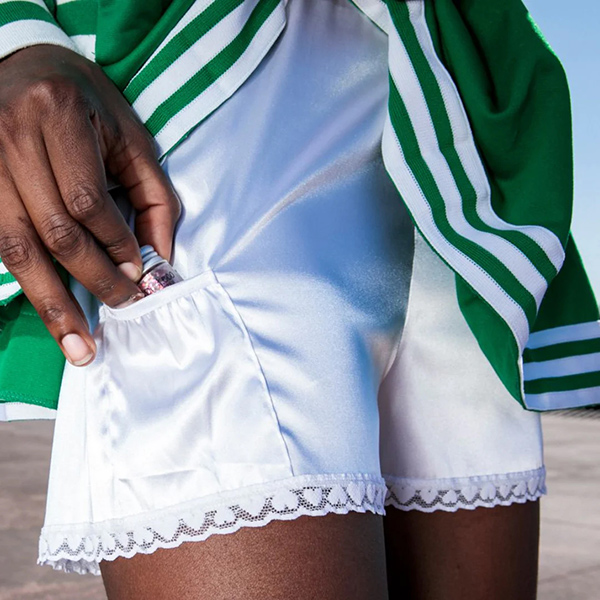 Pearl is my personal favorite, a 2-in-1 brief and mini-length slip skirt that's available in a wide range of laces. And finally, there's Magnolia, a collection of one-of-a-kind slip shorts including longer, bloomer-like styles, which all use vintage and salvaged materials and feature fun embellishments such as ruffles and fringing.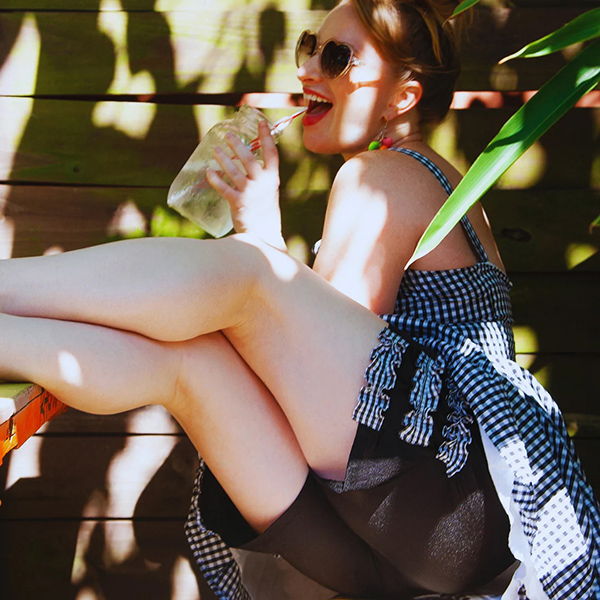 All of these pieces can be worn under clothing for a smoothing (not shaping) effect, as well as to add opacity and to prevent static cling. In winter, of course, they'll also keep you warmer too. However, it's the fact that they're visually fun as well as practical that really sets them apart from other, strictly functionality-focused slip solutions.
Plus, Undergoodies are ethically made. Most pieces are created in a woman-owned factory in Texas which Christie visits regularly. Others are sewn and hand-finished by women either in rural Louisiana, or in New Orleans where the brand is based.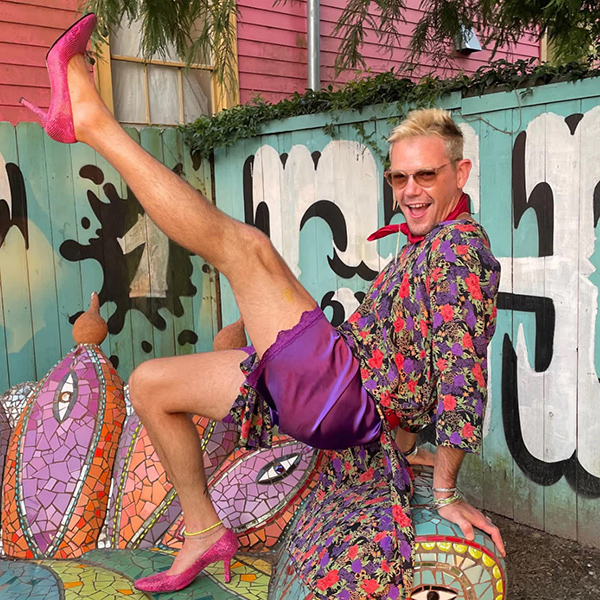 "We pay the extra money it takes to have Undergoodies made in our home country, close enough that we can visit the facilities on the regular, and our customers tell us they are willing to pay more for this too – especially since Undergoodies are well-made and last and last, actually bringing the cost-per-wear down from the cost(s) of fast fashion" says Christie. Prices range from $48 to $64.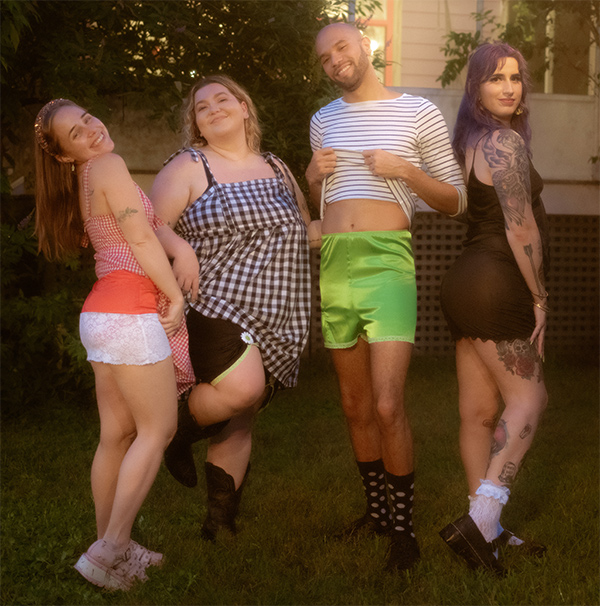 She's aiming to be as size inclusive as possible, with a size range that covers 24" to 52" waists and hip measurements up to 64". And aesthetically, Christie believes that there's an Undergoodies style for everyone – or at least, there will be! She has plenty more product ideas in the works, including lower waistlines, longer hemlines, matching camisoles, light-as-air knit shorts, and more 2-in-1 panty slips that will incorporate thigh rub protection. If you, too, find slips to be an essential part of your wardrobe, then it's definitely a brand to follow.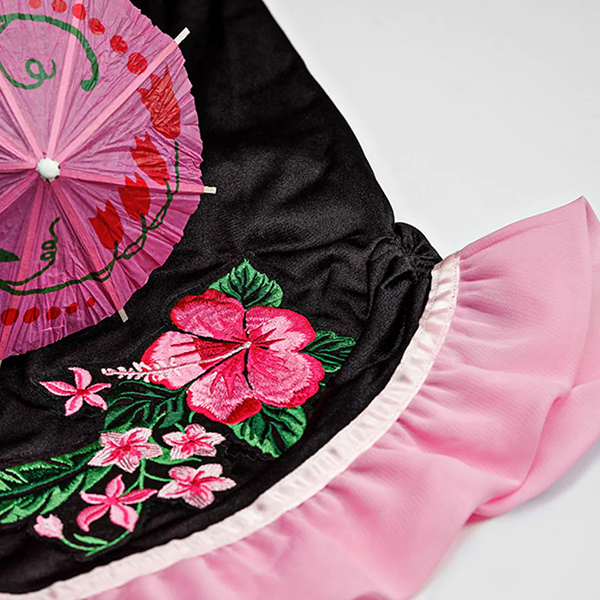 See and Read More Articles by Estelle Puleston in the Featured Designer Column on Lingerie Briefs
Contact information:
Website: https://undergoodies.com/ 
Instagram: @under_goodies_
Email: mindy@undergoodies.com