Baserange: Lingerie for Minimalists, Environmentalists and Comfort Enthusiasts
By ESTELLE PULESTON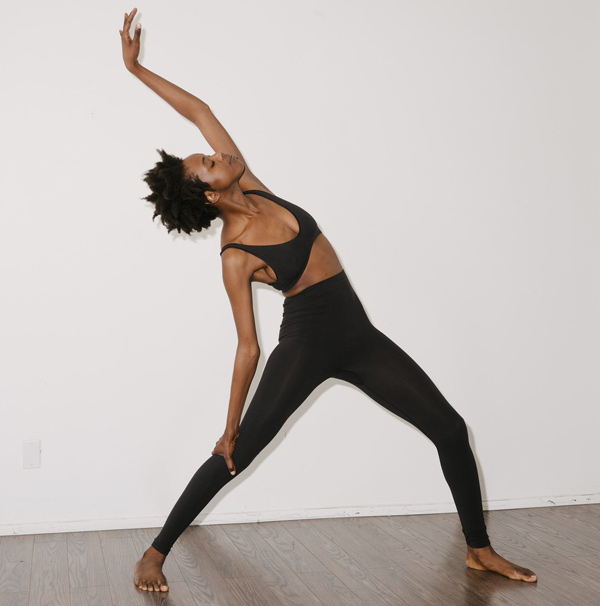 I first came across Baserange when I was searching for a sheer bra made from cotton mesh (as a more sustainable alternative to synthetic meshes), and their Odea bra was one of only two options I could find. Although it's a fairly recent discovery for me, the brand was founded back in 2012 when duo Marie-Louise Mogensen and Blandine Legait decided to create a line of what they describe as 'modern basics', made with an "uncompromising commitment to clean production and ethical sourcing."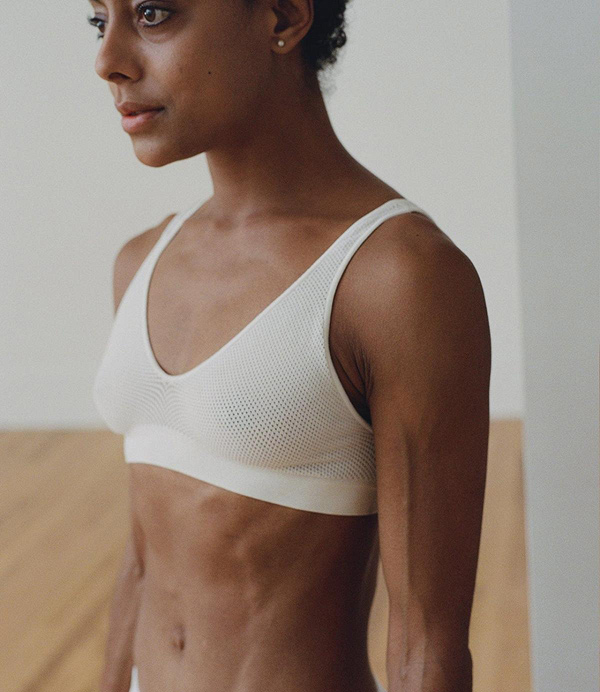 Odea Bra
The Baserange product offering comprises underwear, swimwear and outerwear, all with an emphasis on uncomplicated and easygoing silhouettes. The underwear for the most part has a clean and minimalist look, sometimes with a yoga-chic kind of vibe like the Tav crop top bra with its asymmetric and wooden-beaded straps. Though occasionally, it veers more towards 'post-apocalyptic cool' such as the faux-shredded Autem bra set!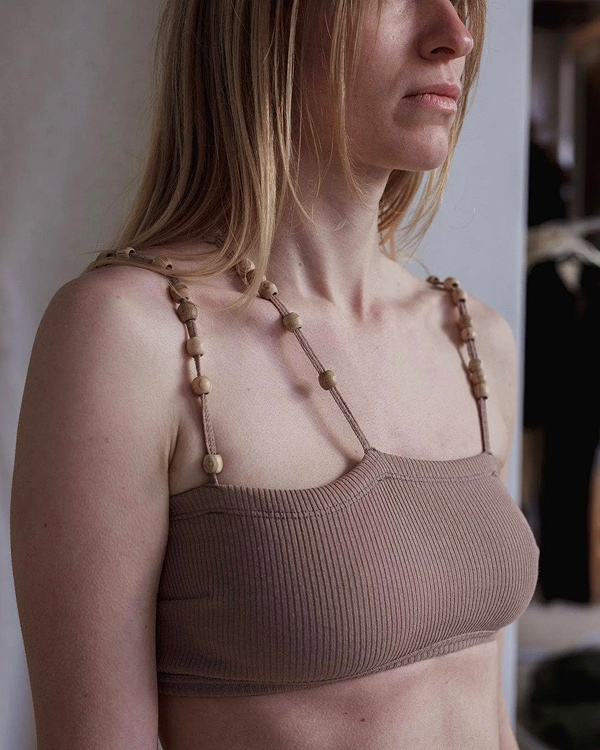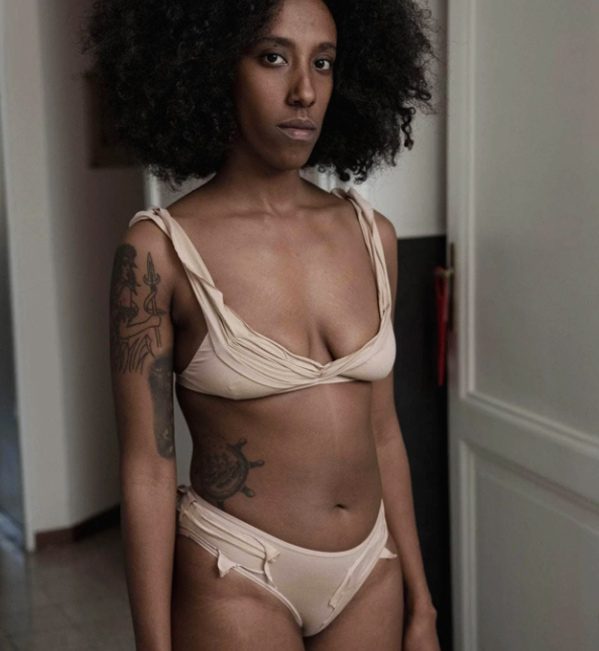 The brand designs with comfort in mind, to create "underwear that can accompany women in their everyday lives" according to Mogensen. All of the bras and bodysuits are wirefree, and the fabrics are chosen for their softness and flexibility as well as their sustainability.
In the underwear section, those fabrics include the likes of organic or recycled cotton, bamboo viscose and bamboo lyocell, Ecovero viscose velour, Cupro, and more rarely, silk. The cottons are all GOTS certified, and the bamboo fabrics FSC certified.
Baserange's color palette skews heavily towards neutral, earthy tones, although there are some seasonal pops of color such as black-trimmed pink or soft reds and purples. A small number of prints are included too, such as an animal print or a simple pinstripe. Everything is dyed via OEKO-TEX certified processes, although sometimes the fabrics are simply left undyed so that you can enjoy their natural color.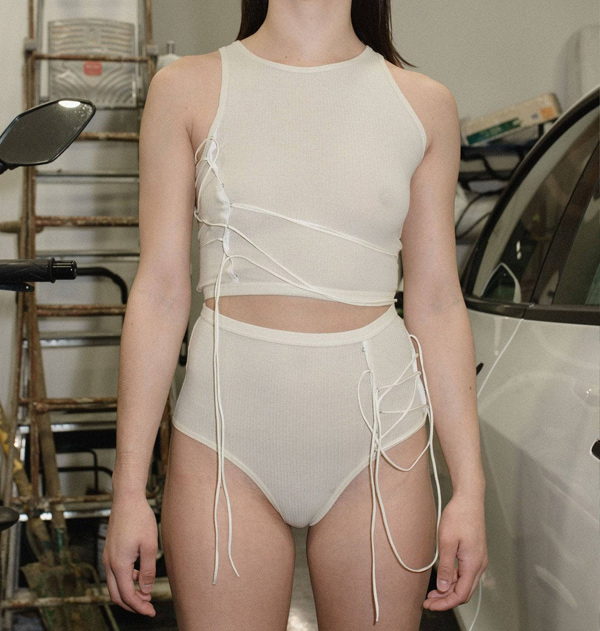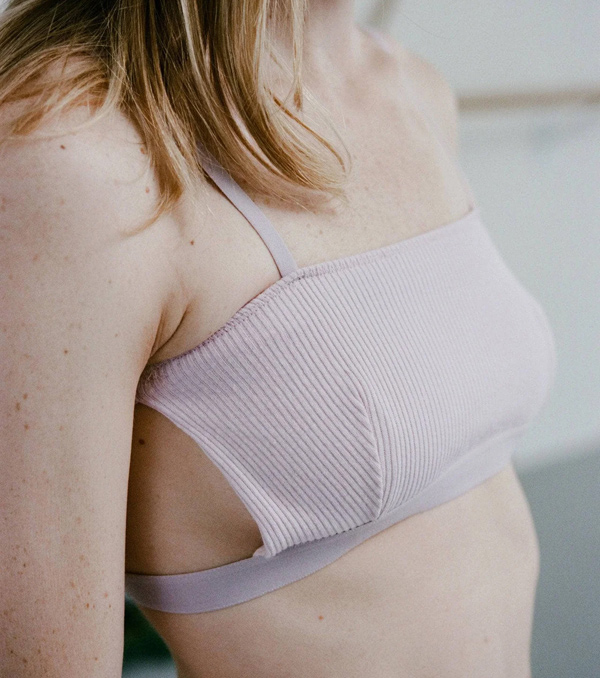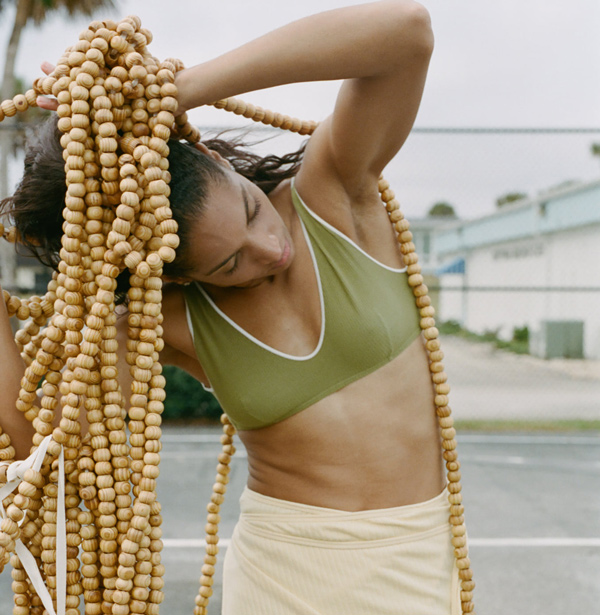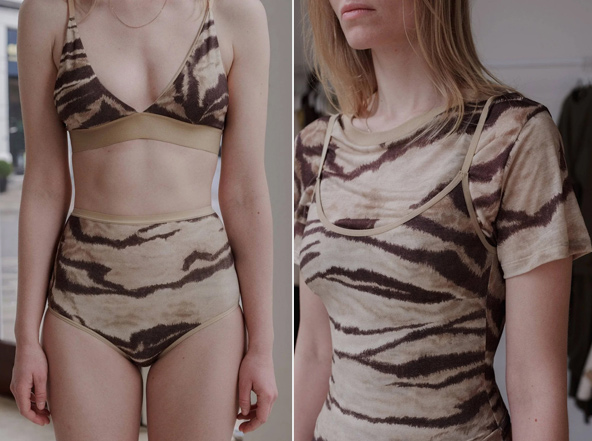 "Since the beginning… our goal has been to produce clothes in the cleanest possible way" says Mogensen. As a result, they've chosen to work only with small, family-run factories in Europe for production, with the underwear manufactured in Portugal and socks knit at a small atelier in France, where Baserange is headquartered.
Overall, they're focused on creating a 'feel good' kind of brand. Literally, in the comfort sense, but also in terms of knowing that your underwear has been ethically and sustainably made. They also use 'real' women as models and don't retouch their photography.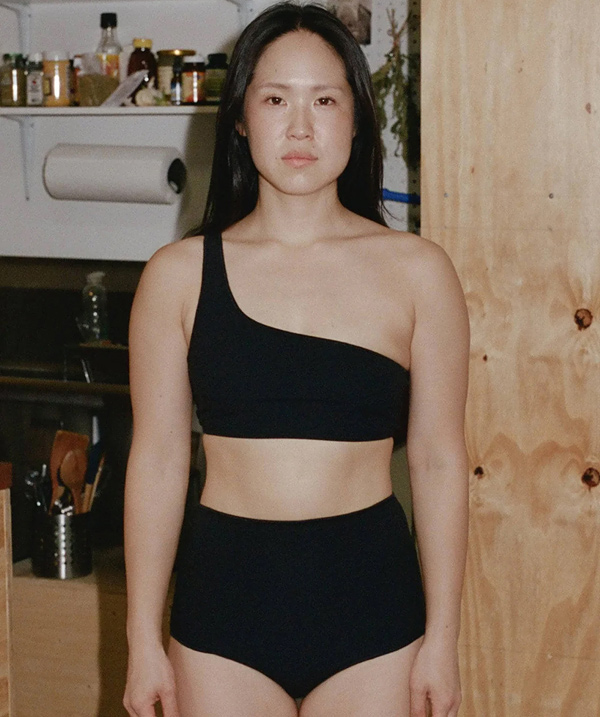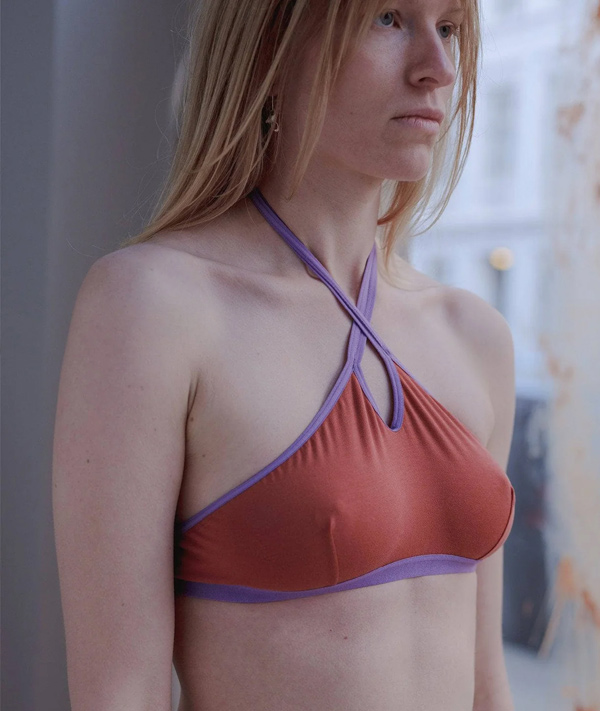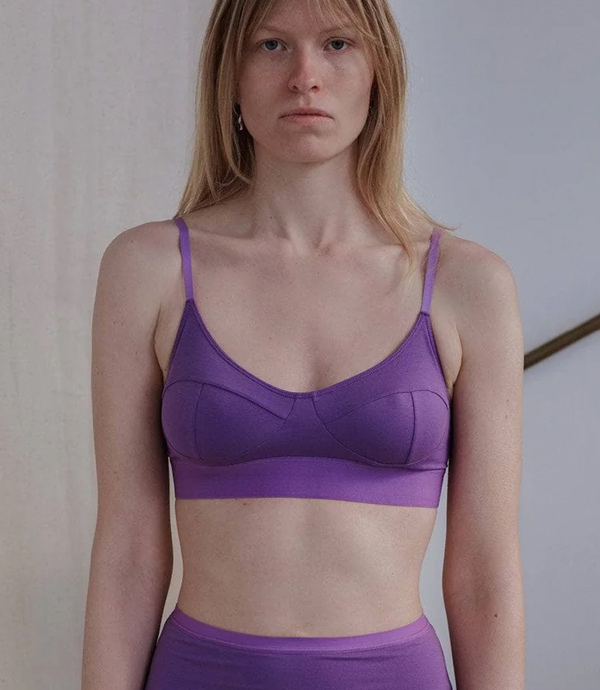 At XS-L, their size range is pretty limited. However, they've made a conscious effort to showcase a wide range of bodies within those limits, casting people of varying ages, ethnicities, and backgrounds to showcase their clothing – from artists to social workers, to even some of Baserange's own factory workers!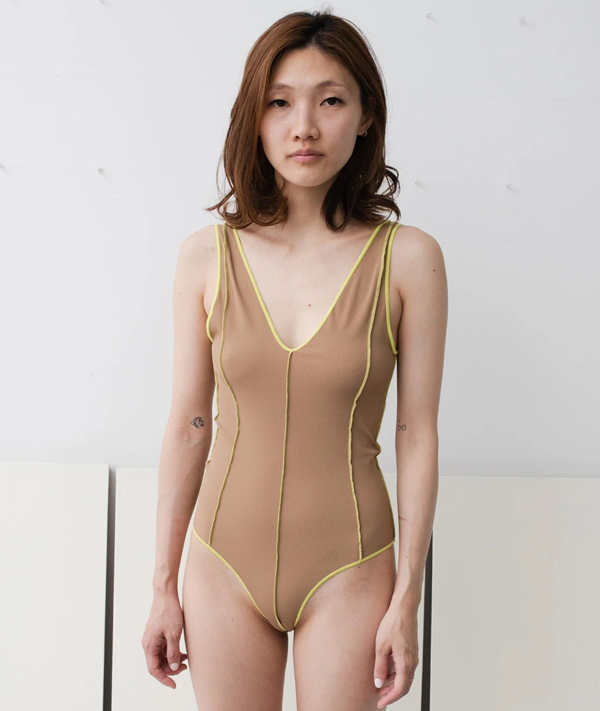 Baserange's underwear is priced from 50€-110€ (approx. $54-$120) for bras, 27.50€-90€ (approx. $30-$98) for bottoms, and 80€-125€ (approx. $87-$134) for bodysuits. Naturally, everything ships in sustainable, paper-based packaging.
Contact information:
Website: https://baserange.com/
Instagram: @baserange
Email: webshop@baserange.com