Tatu Couture: Luxury Lingerie to Flaunt
By ESTELLE PULESTON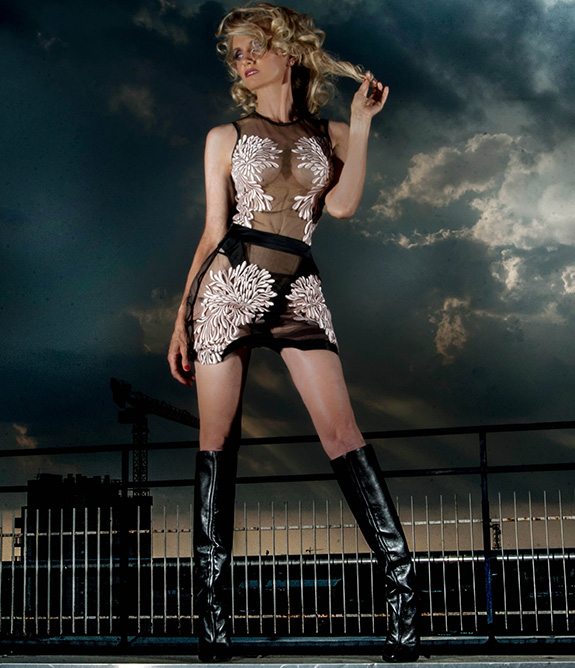 Founded in 2012 by Luisa Sidoli, a De Montfort graduate who had previously designed for many of Britain's major lingerie brands, Tatu Couture is a luxury brand that has always been ahead of the curve in lingerie fashion. Harnesses, cut-outs, embroidered and illusion tulles, bodysuits-as-outerwear… these have been some of the industry's biggest trends over the last decade, and they're all central to the Tatu Couture aesthetic.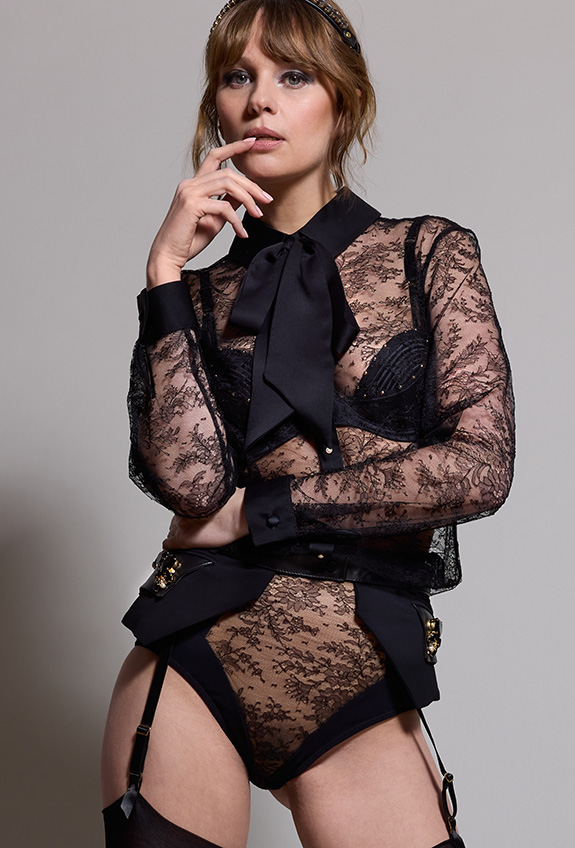 Sidoli describes her goal as a designer as creating "exceptional 'art for the body' that makes you look twice", and her garments are definitely more than just underwear. From bodysuits that could be worn on a night out or even to work, through to high-necked bras and layering accessories such as capelet-like 'collars' with attached shoulders, everything she does is made to be seen.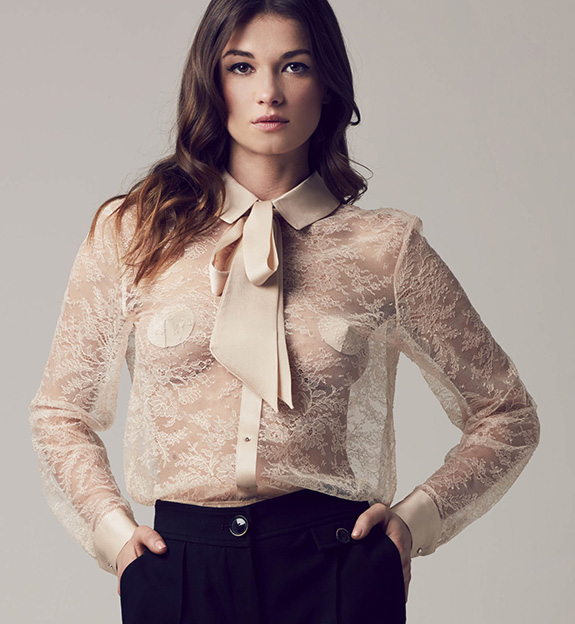 "I personally love the Melania lace blouse bodysuit and will style it with a pair of tailored trousers and a jacket for an evening out," she told me when I asked for her personal styling recommendations, adding "Our Ayako body harness is also one of my favorite pieces and I love to style it over a vest top for a more casual look for every day. It also works well on its own with a jacket if you are feeling more daring!"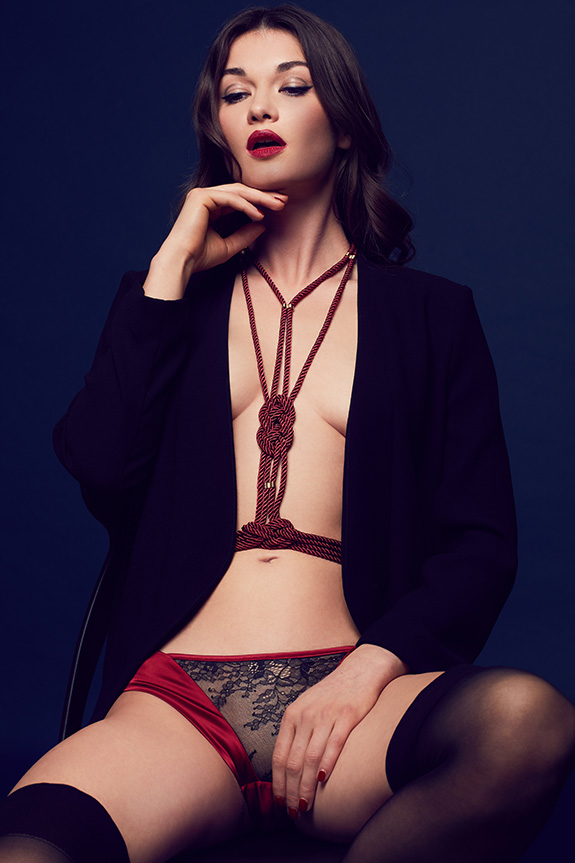 While on the whole the brand has moved away from the literal tattoo-effect bodywear of its early collections, this is still a brand that loves to play with sheer laces and appliquéd or crystal-dotted tulle to create patterns that float over unconcealed skin. For inspiration, she looks to couture fashion, and experiments with luxury fabrics and components in order to come up with unique silhouettes and design details.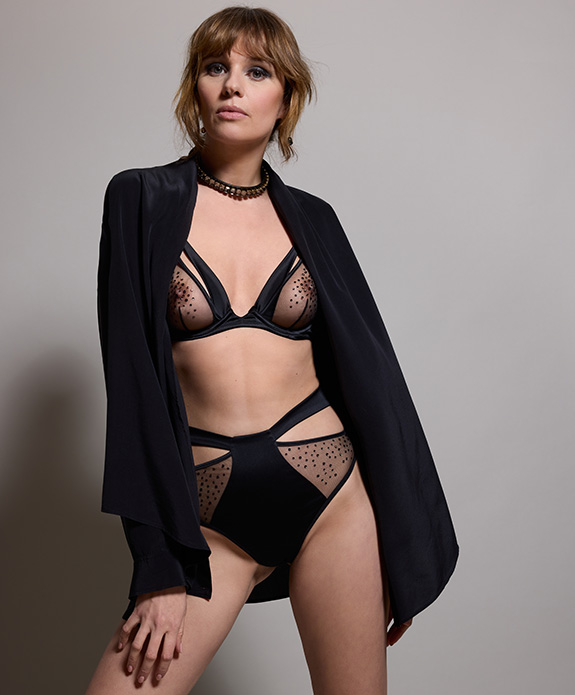 Then, the designs are brought to life using fine craftsmanship techniques that would be difficult to replicate at a mass-produced scale. The Krystal collection for example is hand-embellished with cut glass crystals, and the floral embroideries of the Ayako collection are hand-appliquéd on for perfect placement. For the Gabriella range, Sidoli had the large-scale embroidery designed exclusively for Tatu Couture in Italy so that it would follow the curves of the body just as precisely.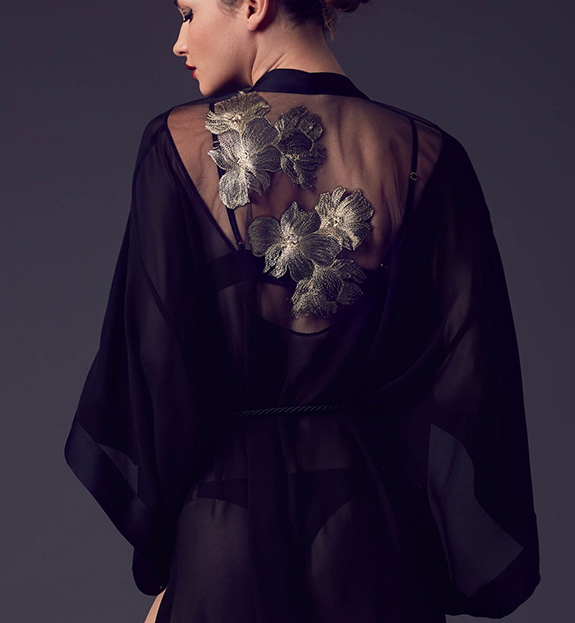 Though Sidoli may have a keen eye for what's trending, Tatu Couture is a slow fashion brand through and through – almost every item featured in Lingerie Briefs' last Tatu Couture spotlight in 2016 is still available. Besides seasonal additions or color updates to existing ranges, the brand only releases around one new collection per year, with everything designed to be "trans-seasonal and stand the test of the time."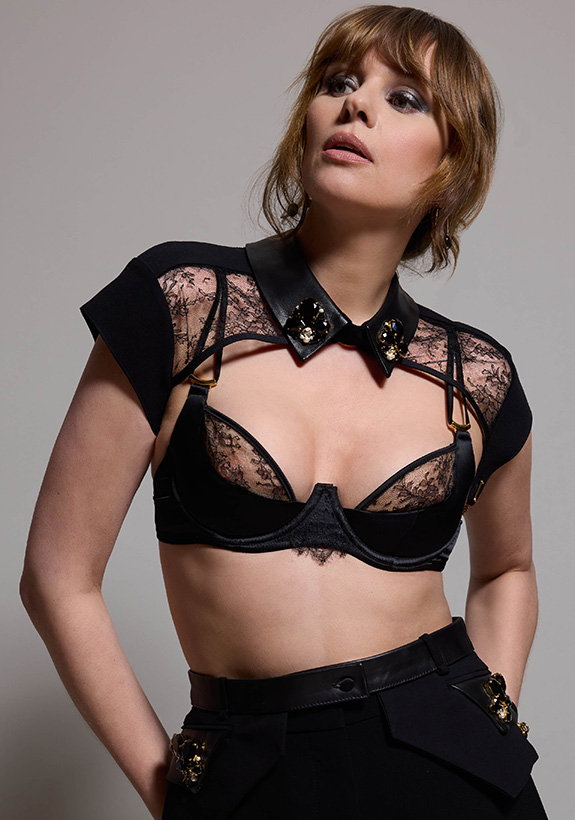 Most recently, Sidoli teamed up with Italian luxury leather accessories designer Ludovica Martire on a capsule collection with hand-embellished leather details, and she's looking forward to more collaborations in the future. Over time, she says, Tatu Couture has expanded its initial bodywear focus "to offer a more contemporary interpretation of seduction, incorporating a broader range of lingerie, ready-to-wear, accessories, nightwear, and swimwear. My goal is to continue to grow in this direction, paving the way for a new vision where sensuality and seduction can be enjoyed."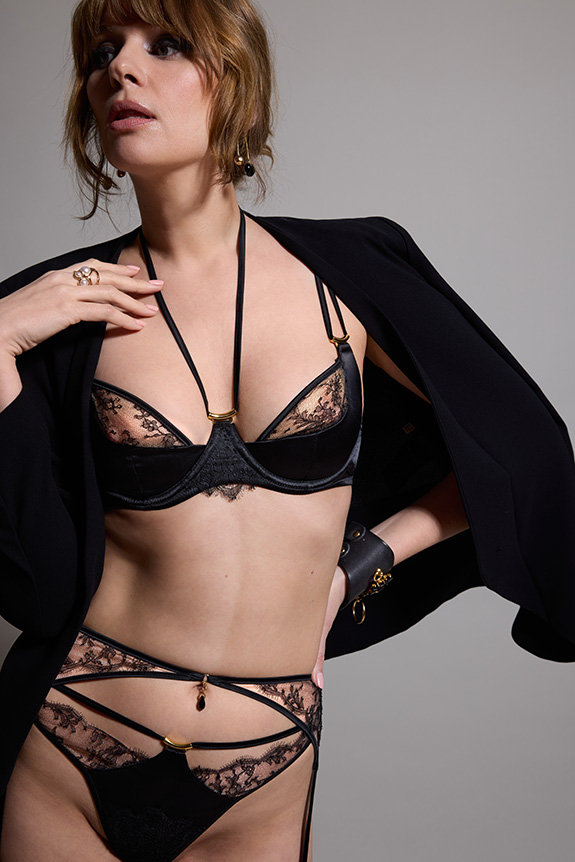 Tatu Couture is produced in Britain and costs from £75-£450 (approx. $95-$565) for lingerie and bodysuits, and £350-£795 (approx. $440-$1,000) for robes and slip dresses. Available sizes cover XS-L and 30C-38DD.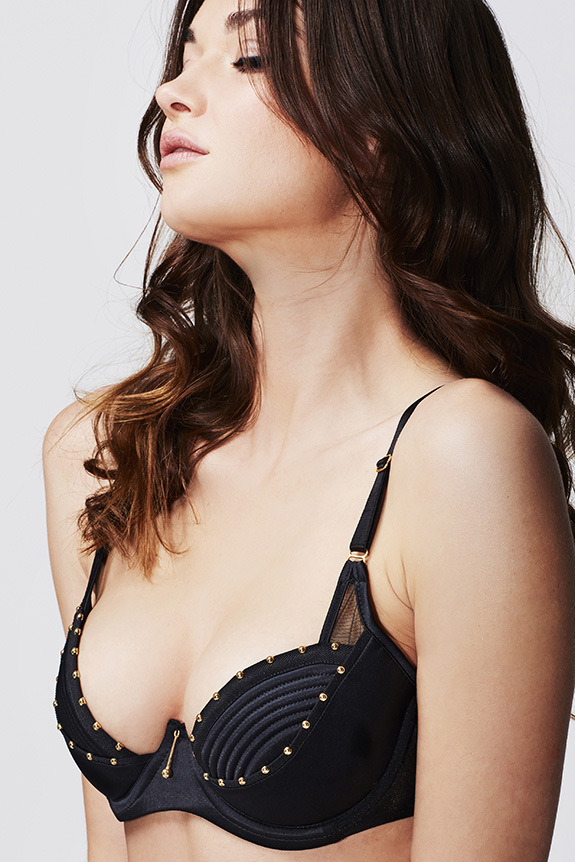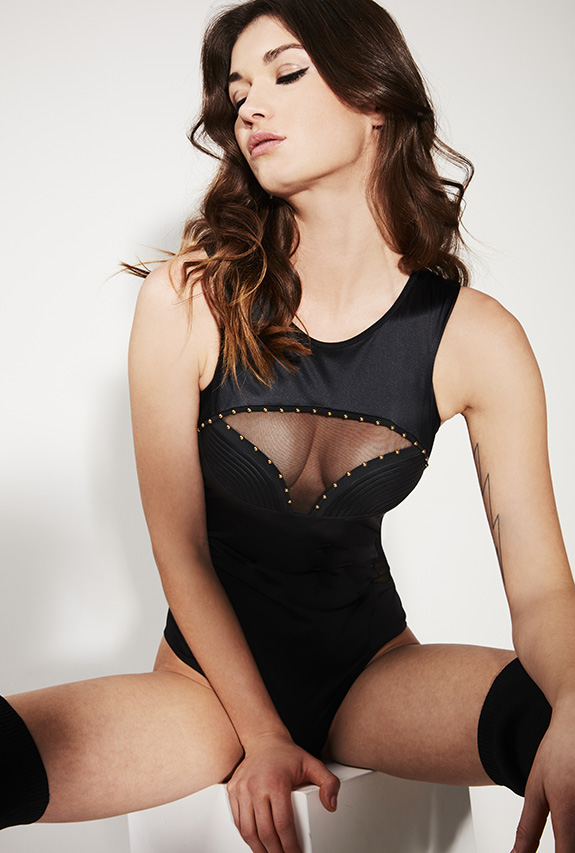 See More Designer Collections on The Featured Designer Column on Lingerie Briefs
Contact information:
Website: https://www.tatucouture.com/
Instagram: @tatucouturelingerie
Email: info@tatucouture.com