Videris: Lingerie Designed with Intention
By ESTELLE PULESTON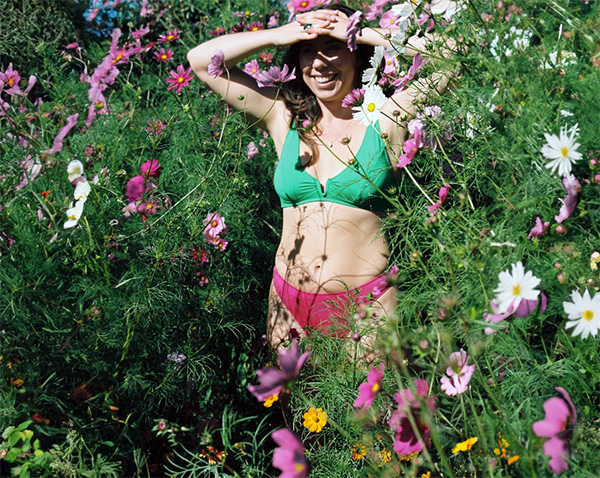 Founded by Chloe Julian, who previously designed for a number of very fashion-focused brands such as Agent Provocateur and Savage X Fenty (where she was VP of Design), Videris is something else: a lingerie line created primarily with ethics, sustainability and wellness in mind.
In contrast to the fast-paced world of Savage X, where Julian notes there wasn't always time to perfect each design, she spent two years developing Videris' debut collection so that she could get it just right.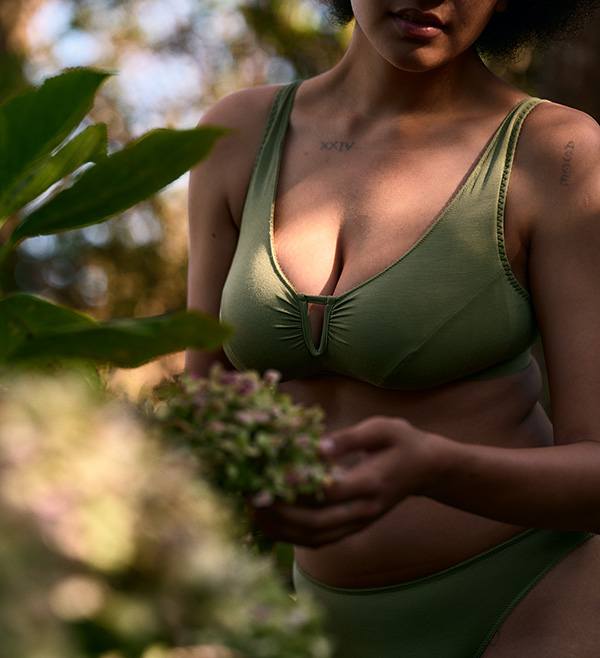 There are three bottoms and five bra styles – one of them a maternity bra – to choose from, which all come in multiple colors. Most bras are designed with a U wire at the front to add a little more structure to their soft-cupped shapes, except for the Maggie. This one features a wavy, ladder-stitched line of transparency instead, which acts as a horizontal seam.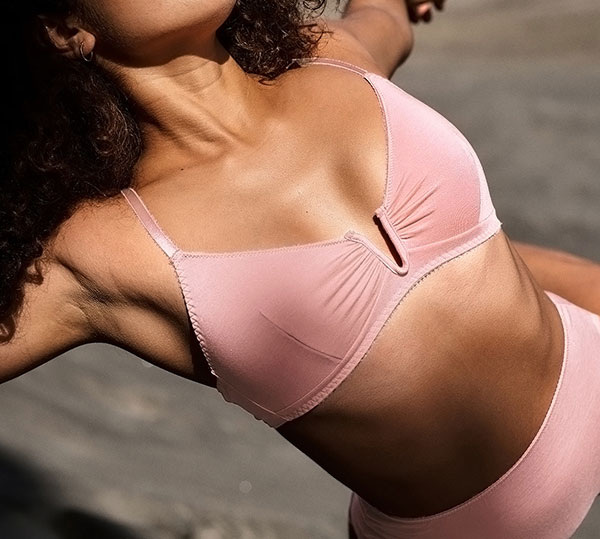 Julian takes a very practical, construction-first approach to designing, aiming to strike a balance between looking simple and effortless while having all of the necessary features to actually be functional and fit like a dream. She chose to keep all of the bras underwire free, for example, to allow for more flexibility for natural fluctuations in breast size. Her approach to fit, she explains, is
"not about hiding or constricting but allowing and flattering."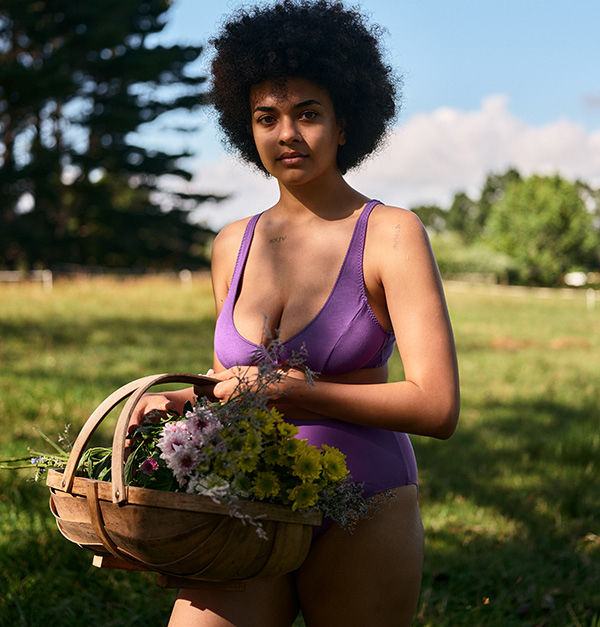 She's very deliberate about the lingerie she puts on her own body (being more likely to change her outfit to work with her underwear than vice versa!) and this intentionality carries through the colors the Videris collection is available in. Whether you want to feel energized for the day ahead or maintain a sense of interior calm despite your busy lifestyle, Julian believes that the color of your intimates can help.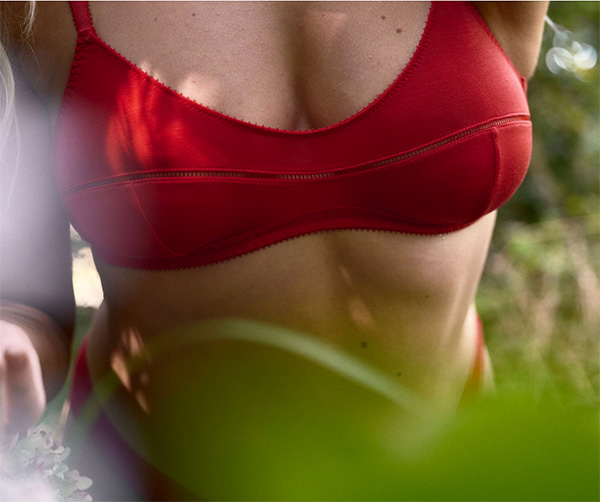 "Choosing your underwear color in the morning is a great time to take a mindful moment and set intent for the day", she explains. The vibrant red 'Bold' for example is meant to give you a boost of confidence, while the more subdued, indigo blue 'Maven' is said to promote clarity of thought and concentration.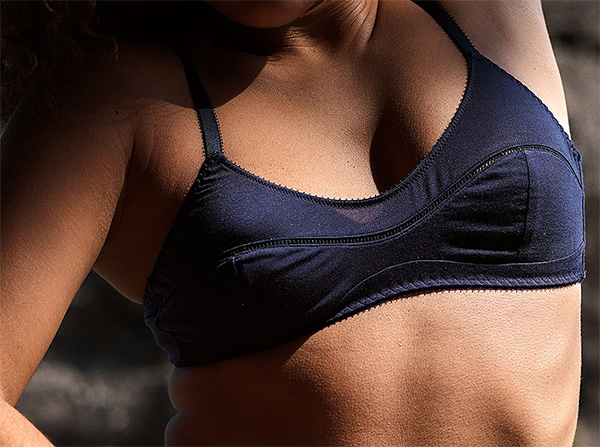 Julian has also put careful thought into the sustainability of these garments.

"Creating lingerie in natural fibers without any 'forever chemicals' is one of the main reasons I started Videris," she told me, "Every piece of Videris lingerie is certified OEKO-TEX® Standard 100. This means every piece of material or trim we use is free of harmful chemicals such as heavy metals, toxic dyes, and carcinogenic substances."
The garments are all made from Tencel™, which is created from sustainably-sourced wood pulp that's turned into yarn via a process that recycles water and reuses more than 99% of the solvents involved.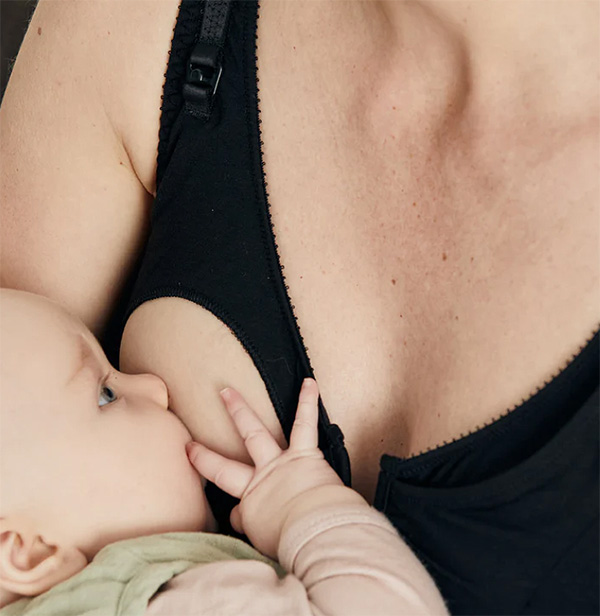 Besides a little powermesh (necessary for strength and to enhance the longevity of the garments), she avoided using the popular lingerie fabrics of lace and mesh in her designs since these are usually plastic-based materials. Instead, for those looking for something a little more decorative or feminine than simply Tencel™, after launching she added a vintage-inspired floral embroidery that's available on selected styles.

New designs will be added to the Videris range from time to time when Julian feels there's a real need for the product (and only once she has fully perfected it, of course.) But her days of designing constant seasonal drops are behind her. After all, why try to constantly reinvent the bra when you've already spent 2+ years trying to create the perfect one?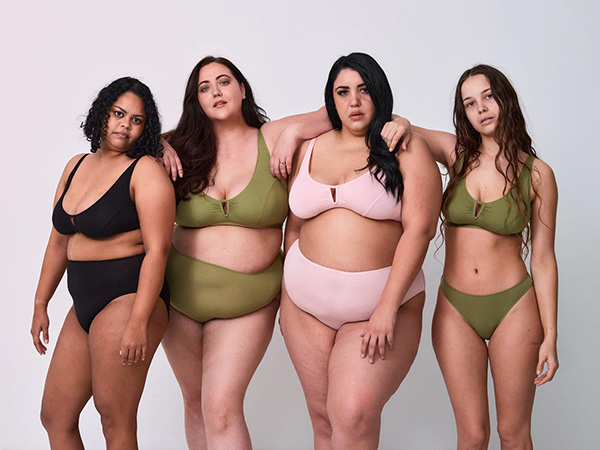 Videris is available in sizes XS-XL (covering 32A-40C), with lingerie separates priced between $23 and $73.
See More Featured Designers in Out Gallery on Lingerie Briefs
Contact information:
Website: https://www.viderislingerie.com/
Instagram: @viderislingerie
Email: hello@viderislingerie.com