Live Beautifully: Rose Fulbright Loungewear
By ESTELLE PULESTON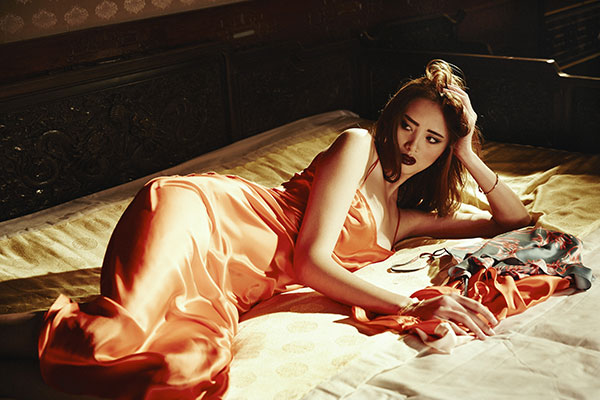 For Rose Fulbright, designing is truly in her bones. Growing up in a house filled with Polynesian statues, she was surrounded on both sides of her family by artists, architects, designers and ceramicists. In her leisure time, if she wasn't taking in ancient ruins and museums on trips abroad, she was attending life drawing classes with her mother or visiting the pottery factory where she worked, whiling away the time there by painting her own plates and bowls.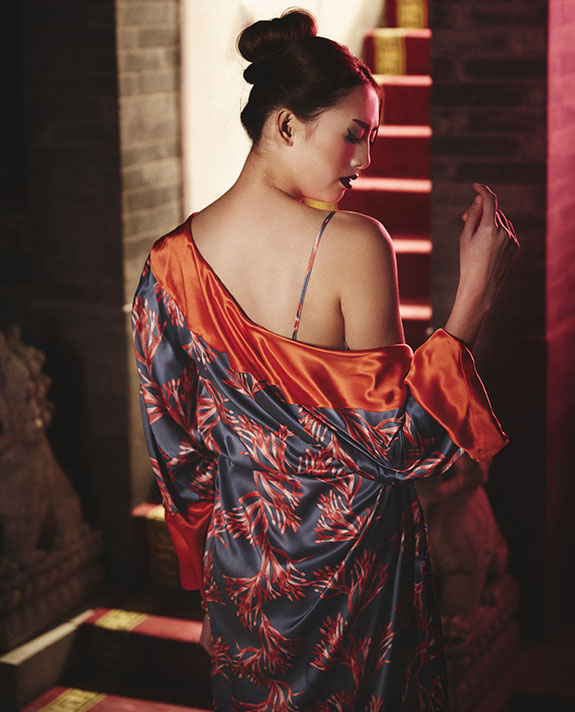 At the age of nine, she began learning to sew and discovered a passion which eventually led to her study at Parsons Paris followed by a degree in costume design at the London College of Fashion. Then, shortly after graduating, she launched the Rose Fulbright brand in 2013 with a collection of vintage-inspired lingerie in stretch silks and premium Italian satins.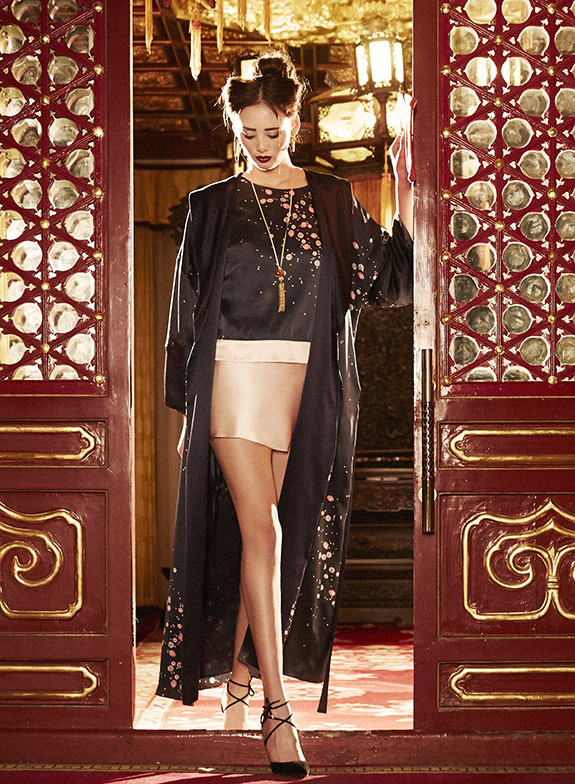 Although featuring beautiful, couture construction details, those initial designs were visually very pared back, making use of muted, neutral tones and clean, minimalist lines. To add a little extra drama in the promotional photo shoot, she paired them with vintage Japanese kimonos – a decision that would have a significant impact on her brand's next direction.
"I realized I loved how the volumes and patterns looked with the underwear," she recalls, "From there, I designed a first range of robes using vintage Liberty print silks, and after that evolved to design my own patterns which was the most fun ever!"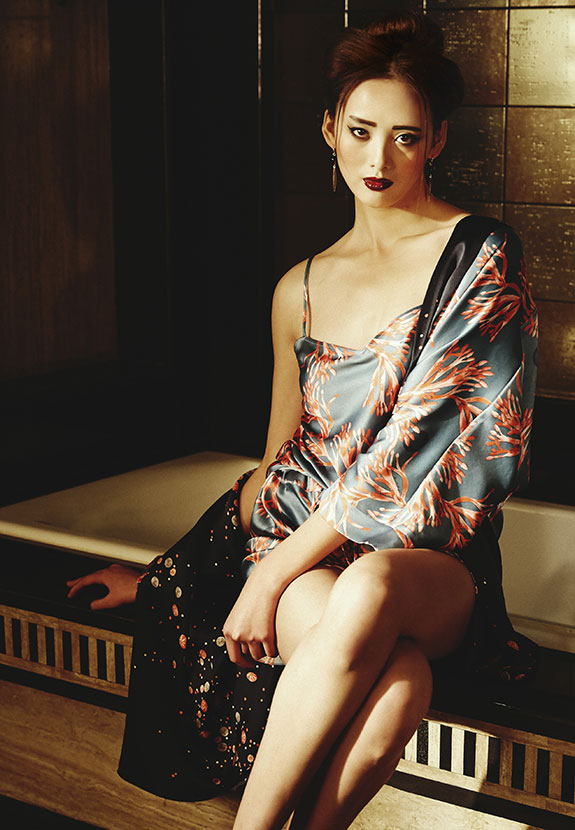 Bras and briefs are no longer a part of the Rose Fulbright clothing collection. Instead, the brand offers an array of high-end loungewear such as flowing robes, beautifully-draped pajamas and classic slip dresses, all made from silk or, occasionally, a lightweight blend of silk, hemp and cotton. Garments shapes are often inspired by specific vintage pieces, and a few coordinating accessories such as eye masks round out the range.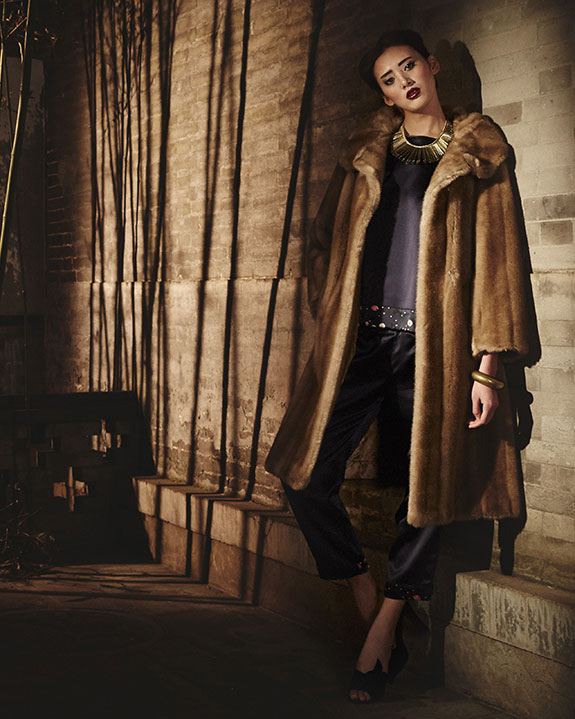 Of course, what really makes these pieces special are the prints, which are based on hand-painted designs by Fulbright herself (or, in the case of the Tropical fish print, paintings by her grandmother). She finds her inspiration in the graphic details and patterns found in nature, but takes a playful approach to color rather than aiming for perfect realism. The result is loungewear that feels elegant but also fun and laid-back.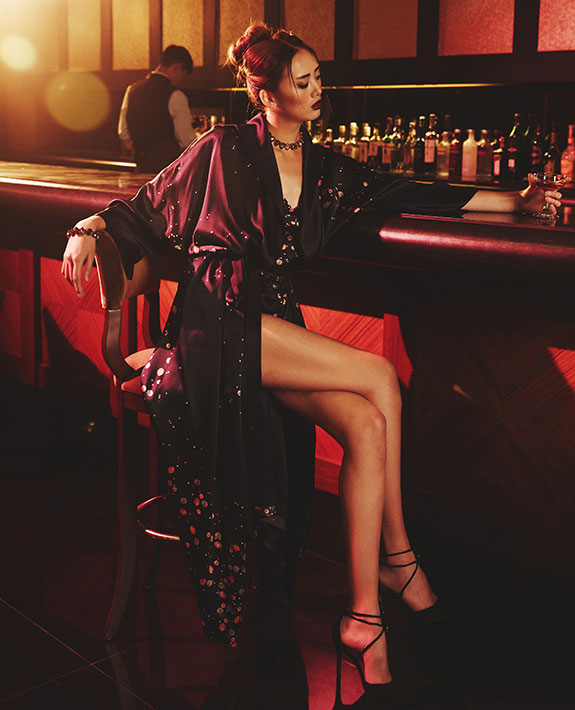 Over the decade since she first launched her brand, Fulbright – who today describes herself as a 'multi-disciplinary artist' – has continued to grow and evolve her craft, and shifted the brand once again from strictly loungewear to more of an artistically-driven lifestyle brand. She's introduced soft furnishings, fabrics and wallpaper, and also found success as a traditional artist such as a recent month-long window display at the Hari hotel in London.
"I think my journey from lingerie through loungewear to paintings and furniture, as well as interiors, is part of a large arc of interest that really permeates my whole take on the Aesthetic and what it means to 'live beautifully'," she told me. So is her future in loungewear or in homeware? "I actively plan to keep creating loungewear and interiors designs from my original artworks, and take huge joy in decorating every surface I can get my hands on!"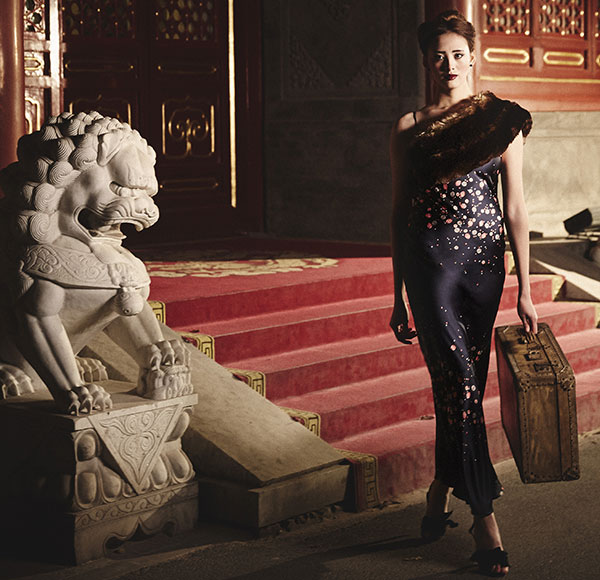 Rose Fulbright's loungewear line is handmade in the UK and is available in sizes S-L, with many robes designed to be 'one size'. Prices run from £70 to £460, approximately $85 to $560.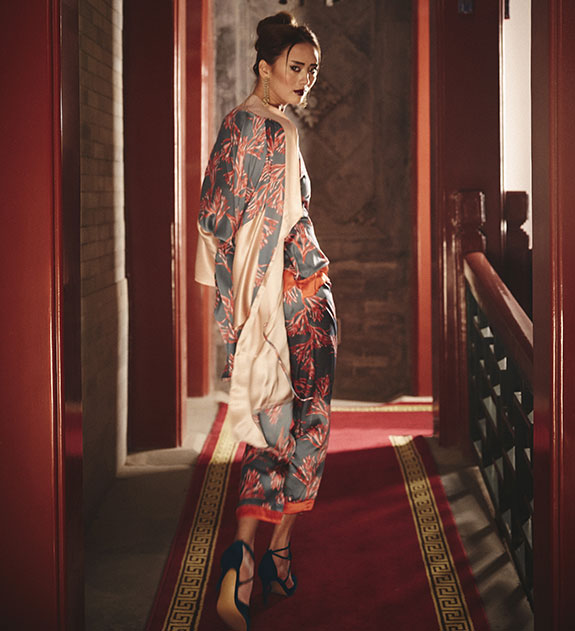 See More Featured Designers in the Gallery on Lingerie Briefs
Contact information:
Website: https://rosefulbright.com/
Instagram: @rosefulbright
Email: info@rosefulbright.com