Fit Fully Yours' Latest Style Innovation ~ The Mia Collection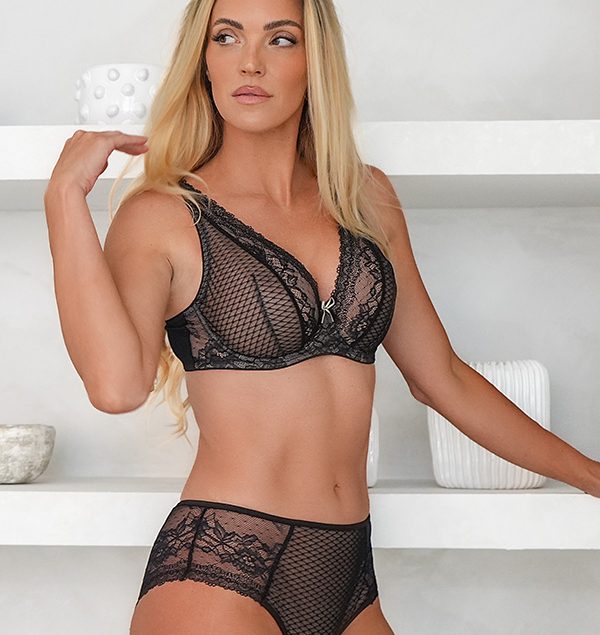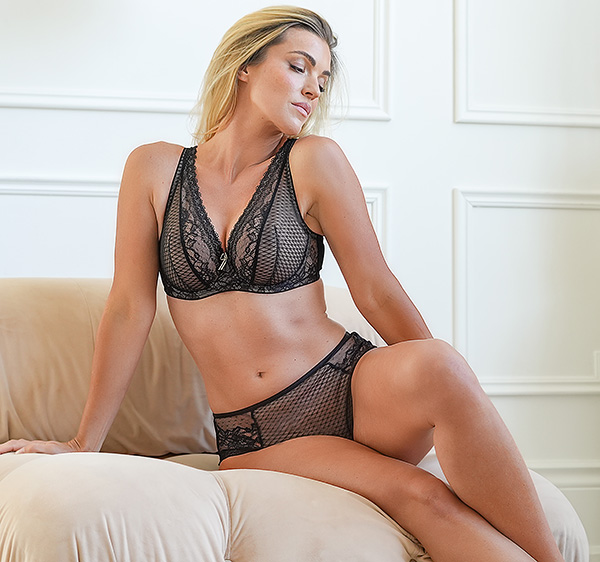 Fit Fully Yours is delighted to introduce their elegant Mia Bralette and matching Bikini for AW23. Arriving in December, this splendid, black lace range is quintessential of their meticulous craftsmanship and styling for all sizes and shapes (from A to a J cup). Redefining the standard in intimates, the Mia Bralette (#B6105) is an innovation that boasts a full-coverage silhouette that lovingly embraces natural curves with grace. The combination of floral lace with a fishnet-looking mesh, evokes a vintage yet very modern and sensual style.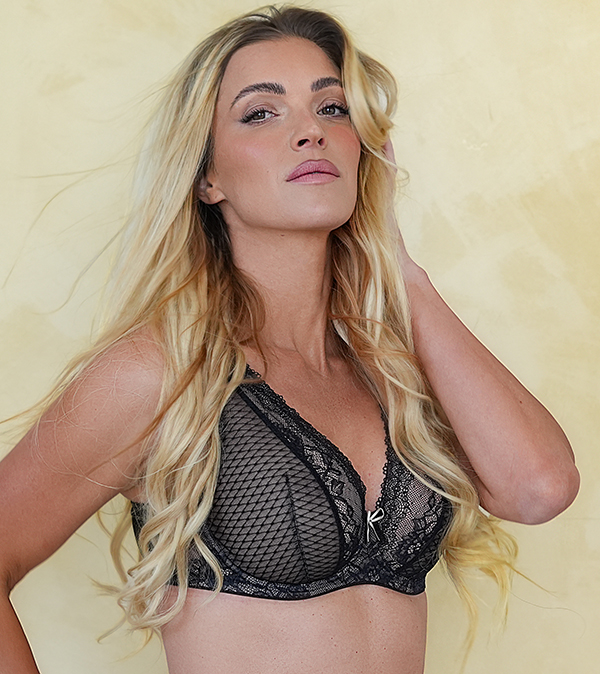 This full coverage bralette features soft cups with soft mesh inner lining and an underwire for comfortable support. Adding a touch of allure, the Mia Bralette has a scalloped V-neckline, creating the illusion of a more generous bust. But it's not just about aesthetics – the built-up lace straps not only contribute to the bralette's visual appeal but also offer adjustability in the back, allowing a perfect fit.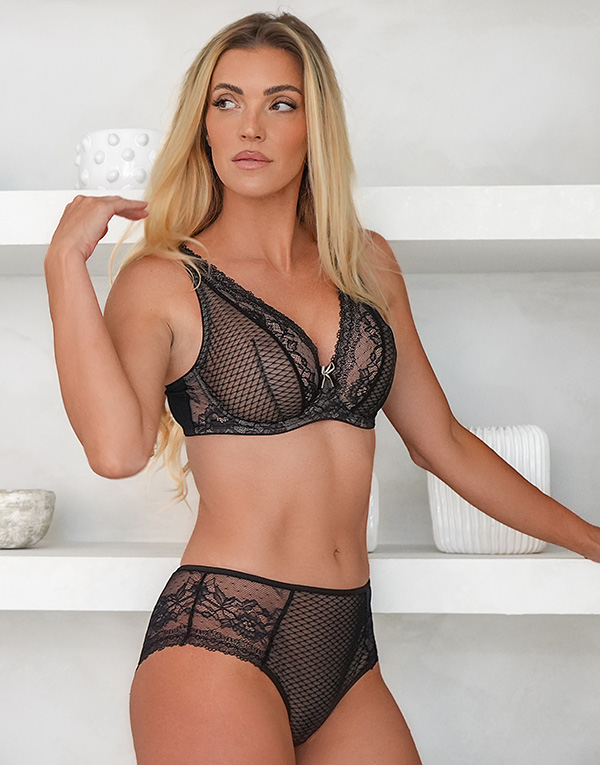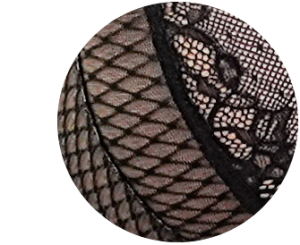 What sets the Mia Bralette apart is its specially engineered mesh band, to provide a lift that enhances a woman's unique contours. This gives both the confidence and comfort that's deserved. For those with larger cup sizes, the inside sling support works wonders. Sculpting a rounded and uplifted appearance, you'll feel empowered.
The Mia Bikini (#U2402), made with the same, beautiful lace and fishnet pattern makes for a fabulous ensemble. Available in sizes: S-XXXL.
The Mia collection will be available December, 2023.
See more Fit Fully Yours collections in their spotlight