Hanky Panky Celebrates Its Heritage
I remember my mother's 40th surprise birthday party. I was 11 and I thought my mom was so old. The banner at the entrance read "Life begins at 40". I presumed that my aunt had hung it there to make her feel better about this provocative milestone. I loved my mother something fierce, but alas, I only had 40 years myself before she was gone. But 40 years is a long time and the building blocks of a person's character constructed during such an enduring relationship are formidable. Small details prevail, floating through our memories, defining the individual and embedding their meaning into our psyches. One such vignette was my mother's handkerchiefs. She seemed a bit quaint to me with those embroidered hankies in her handbag. But years later, I recognize that they were part of who she was; a warm and gracious lady whose loyalty, pursuit of excellence and respect for individuality defined her as one of the classiest women I have ever known.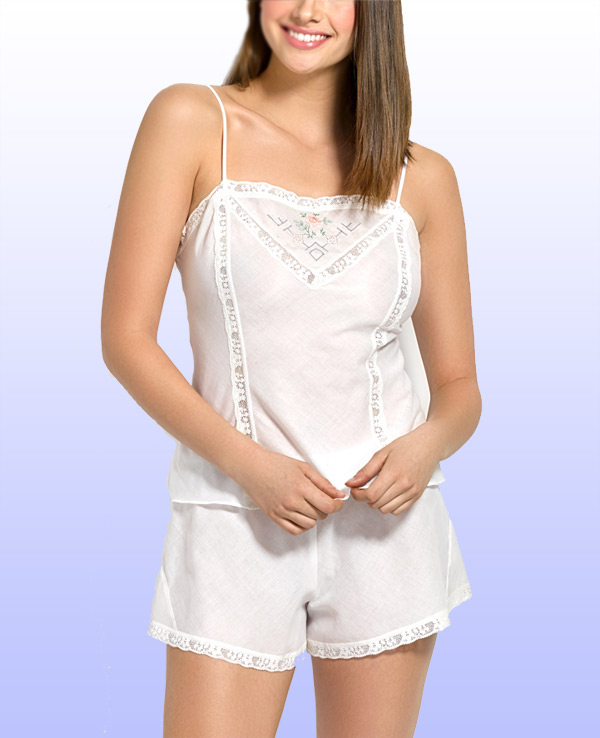 Every time I see an embroidered cotton handkerchief, I think of my mom. So when Hanky Panky decided to commemorate their 40th anniversary this year with the resurrection of the iconic intimates that forged the Hanky Panky brand, I was all in. It's a well-known industry story; 40 years ago Gale Epstein gave her friend Lida Orzeck a bra and panty set that she designed from handkerchiefs. This simple gesture sparked a partnership that has given the market a powerhouse lingerie company.  Although this current collection, made from actual cotton hankies, are precious examples of the brands aesthetic, it is the Hanky Panky ethos that is worthy of reflection. Remaining loyal to their heritage of flirty, quality lingerie made in the USA, they have managed to sustain their liaison with their suppliers and customers without compromise. Just as my mom's influence on me has lived on, I have no doubt they will endure for years to come.
"Life Begins At Forty" ~Walter B. Pitkin