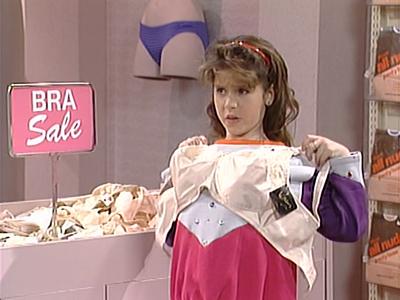 I was always a curvy girl.  It wasn't easy growing up that way in my generation.  From the time I was 12 years old, when other girls began buying bras because they wanted to, I was buying bras because I had to.  It was no easy task to find the right fit with enough comfort as well as support.  Either the bra was really an abbreviated undershirt, or it was something too mature for my age.  My mom took me to the local "corset" shop where I was fitted for a "brassiere" that looked to me like an erector set.  I really didn't need this contraption, but it was the only alternative  in those days.  Never mind the humiliation I felt when my sister and her best friend grabbed it out of the shopping bag when I arrived home and hung it on the flagpole outside the second floor window.  Though older than me, they were still just fine in those triangle cotton bralets.
I wish I had had an option like Grenier's Extreme Cotton soft cup starter bra.  Maybe my sister would have been jealous instead of teasing me.  Engineered with double layer molded cups, this style (8566S) is designed with short cushioned shoulder straps to accommodate a smaller frame.   Available in 3 basic colors, including natural (undyed & unbleached) and fitting sizes 30 – 34, A – C cups, this no-wire bra is a favorite for mom's searching the best option for her daughter as she ventures into her teens.  A first bra is a rite of passage for a young girl.  Feeling comfortable, confident and secure is the most important feature it can provide.  No wonder this style is a best seller for this 150 year old Canadian made brand.
inquiries: LISAC@cjgrenier.com
"The Art of Adulthood is to Develop Self-Confidence. . . " ~Andrew Fuller
.
Available At: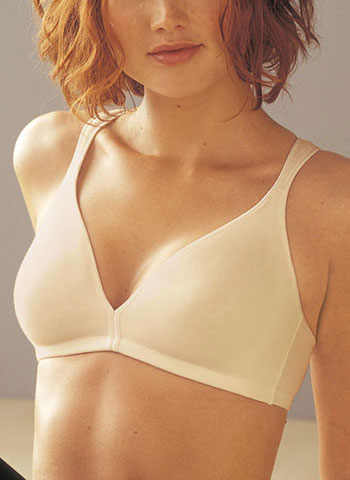 Discreet Comfort: Boisbriand, QU
Lingerie & Loungewear LTD: Vancouver, BC
The Perfect Fit: Toronto, ON
Barbara's New Beginnings: Fort Wayne, IN
BMG Cosret & Lingerie Shop: Brooklyn, NY
Le Bon: Brooklyn, NY
Saposh Lingerie: Brooklyn, NY
Inspiration Lingerie: Brooklyn, NY
Top Choice Lingerie: Monroe, NY
Saposh Too: Lakewood, NJ
BiggerBras.com: Fort lauderdale, FL
Herroom.com: Dallas, TX

READ BRIDAL BRIEFS:
"French Trousseau ~ huit Paris" by Ellen Lewis

READ AN INTIMATE VISION:
"Solar Flair~The Original Cannes Girl" by Marina Rybak

READ RETAILER GALLERY:
Featuring PantySalad.com, an on-line boutique