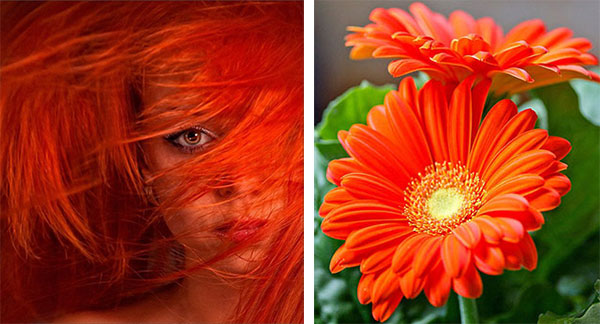 My affair with the color orange started in high school when, much to the dismay of my very conservative mother, I purchased a turtleneck sweater in this spectacular hue. Forever after the attraction has been present: a little bit of vitality insinuated into my standard NY black wardrobe via accessories. Orange has a sense of humor, a modicum of optimism and incredible warmth. I even took a risk and painted a wall in my house in Mexico this color. Whenever I see anything in orange I am reminded of the potential of a positive attitude.  Spirits rise.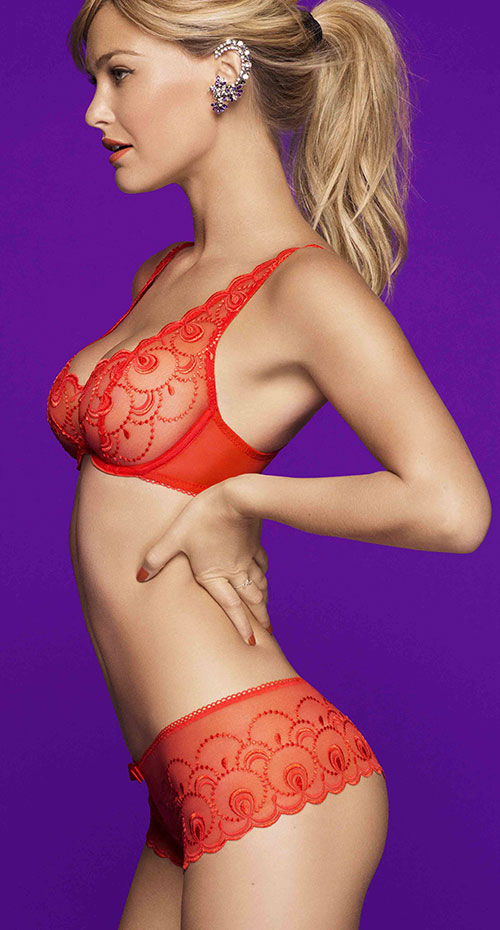 So when I saw this sexy bra and panty set from Passionata, in color flame, I was smitten. First of all, it completely defines this fun loving brand recently launched in the USA by Groupe Chantelle.  A bit flamboyant, designed with charming details, this is the light hearted younger sister of the sophisticated French Chantelle aesthetic. One can rest assured that the family engineering and fit genetics are firmly ensconced in the product construction.
The first time I saw Passionata Lingerie strutting the runway in Paris, I was anxious to present this sassy collection of intimates, but alas, I was forced to wait until retail tests proved its potential stateside. Now, success at hand, these playful underpinnings, available in 30-38, A-G cups are making their USA presence known. Perhaps if these "Glamourous" underthings had been around when I was a "coquette", they would have helped to satiate my orange passion
"Orange Is The Happiest Color" ~ Frank Sinatra
.
Win A Sexy Lingerie Wardrobe From Passionata! Click Here for the "Let's Play" contest in the Chantelle Spotlight here on Lingerie Briefs: