Venus Reborn ~ Parfait Lingerie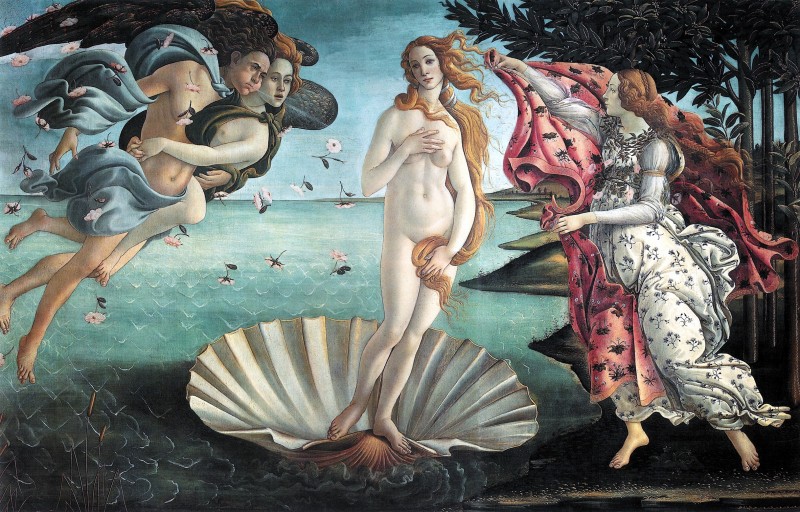 What made the Renaissance such a revolution in the History of Art was the emergence of sensuality and form as a metaphor for beauty and life.  I remember the first time I wandered through the Uffizi Gallery in Florence and saw Botticelli's depiction of the Birth of Venus and thought how the perception of the feminine ideal has morphed through the centuries.     Drenched in a pure white light, this painting of a statuesque figure poised delicately on the soft folds of a seashell, is a reflection of the charm inherent in the natural female body.   Draped in soft, floating gowns, comely nymphs embrace the curvaceous shape of this graceful goddess.  She is a symbol of uniqueness, a luscious offering of both physical and intellectual love.  It is often said that Botticelli's Birth of Venus is the ultimate wedding painting.
What I love about the  Parfait Lingerie brand by Affinitas  is its acknowledgement of the voluptuous female body as not only a vessel of seduction but also a portrait of modern femininity.  These intimates are constructed to respect the fit needs of a full busted woman.  The Honey Babydoll (5808) is engineered with underwire padded cups, and a back bra closure in sizes 30 – 40, D – G cups.  Paired with the matching thong (5804) in sizes XS – 2X,  this sexy negligee has been so successful at retail that it now comes in 4 colors.  Pictured here in ivory, this style designed with gently pleated cups and delicate lace details, is a seductive promise of renewal, an enchanting gift for a comely bride.
.
"If Botticelli Were Alive Today, He Would Be Working For Vogue" . . . Peter Ustinov
.
Available At:
Allure:  Maple Grove, Minnesota
Barbara's New Beginnings:  Indianapolis, Indiana
Tina's Closet:  Lisle, Illinois
Fitting Touch:  Birmingham, Alabama
Kiss & Makeup: Richmond, Virginia
Necessities by Sherrie:  Snellville, Georgia
Livi Rae Lingerie:  Kennesaw, Georgia
Intimacy:  Atlanta, Georgia
Iris Lingerie:  Brooklyn, New York
Town Shop:  New York City, N ewYork
Lingerie by Susan: Edison, New Jersey
Lingerie and Bridal by Lisa:  Parsippany, New Jersey
Aphrodite's Lingerie and Gifts:  Ventura, California
Miss Stevens for Lingerie:  Los Angeles, California
Besos Lingerie:  Los Gatos, California
Lilac Lingerie: Ottawa, Ontario, Canada
Bodacious Bustlines: Warman, Saskachewan, Canada
Silk, Satin & Lace :  Kenora, Ontario, Canada
The Lingerie Shoppe:   Sudbury, Ontario, Canada
.