Cool Thoughts ~ Fantasie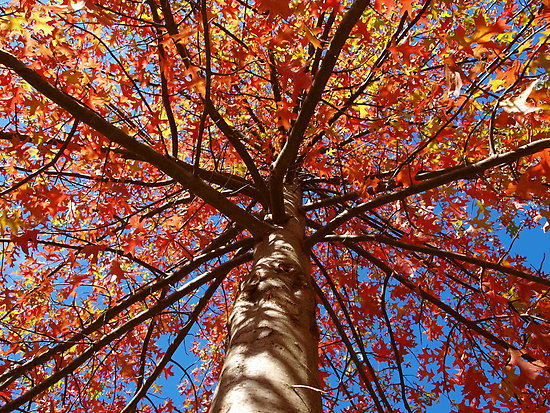 It's over 100 degrees in New York for the third day in a row and I am hunkered down inside my air-conditioned home waiting for this heat stampede to pass.  The air is flush with moisture and mass forming a perfect storm of inertia.  Yesterday, I slipped out of my artificial cave for a few minutes of escape to my friend Gale's farm.  Sitting by a cool pond under a shady tree and watching a grazing horse, tranquil and complacent in the stifling weather, always lifts me out of my lethargy and refuels my creative juices.  I am already daydreaming about the changing seasons.   I spent the time anticipating the arrival of fall foliage and the imminent explosion of natural beauty that I know cooler air will bring. The anticipation is seductive, foretelling freshness and clarity as we languish during these smoldering days.
There is nothing like the drama of an artful Italian print combined with the delicacy of exquisite Austrian embroidery to alter current perception and form a new intimate truth. Witness the Georgie Collection from Fantasie Lingerie, newly arrived in stores this month.  It is a breath of fresh air after a lengthy period of markdowns and mercy sales.  Designed with the legendary construction of the British based Fantasie brand, the Georgie ivory underwire bra with side support (FL2502) fits sizes D – H cups.  Pictured here with the matching boyshort (FL2506), available in size XS – 2XL, these styles are a spark of vitality and a rich fashion promise for a shapely woman.  What better way to lift this sultry lady out of the doldrums.
.
"Autumn Is A Second Spring Where Every Leaf Is A Flower" . . .  Albert Camus
.
Available At:
Bust Stop: Tulsa, Oklahoma
The Dain Shoppe:  Morristown, New Jersey
Blythe:  Richmond, Virginia.
Sunny J's:  Plymouth, Michigan
The Magic Corset: Forest Hills, New York
Embrasse-Moi:  Pittsfield, New York
Iris Lingerie: Brooklyn, New York
Lilibea's:  West Reading, Pennsylvania
Posh Lingerie:  Tigard, Oregon
The Comfort Zone Boutique:  Medford, Oregon
Elegance Underneath:  Naperville, Illinois
Nordstroms:  All Stores
Frederika Zappe, Eveden National Fit Specialist will conduct a "Fit School" at CurveNY & CurveNV. Click here to learn more
.
.
Hold the Date:   August 1, Monday, 3 PM @ CurveNY

Join me when I host a panel discussion with Intima Magazine on How Social Technology Changes the Way Boutiques do Business:   REGISTER HERE
.
 The TWEET-FEST begins!  Follow Lingerie Briefs on Twitter July 31 – August 2 while I review the CurveNY show.  Keep track of the tweets.  You can win $100+ of FLEUR'T Lingerie if you know all the answers.  CLICK FOR DETAILS.
.
CLICK HERE to WIN $1000 of retail merchandise from ELLIPSE LINGERIE
CLICK HERE to WIN $1000 of retail merchandise from AFFINITAS INTIMATES