Meet the Faces of the 'Lingerie Revolution'
  by Richard Vincente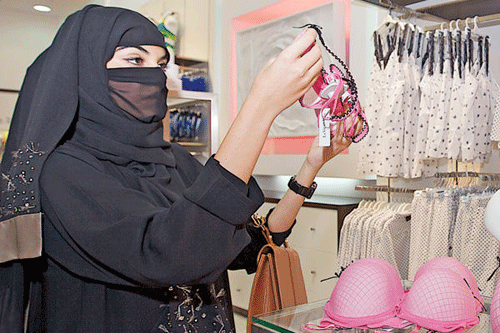 There's been a lot of news coverage in the past few days about the latest victory for women in Saudi Arabia: the right to shop for lingerie and cosmetics in a harassment-free environment.
Yesterday was the first day that lingerie boutiques in KSA were required to have female-only sales staff, a move that will improve employment opportunities for Arab women and give them a tiny bit more freedom (and privacy).
Some people are calling it the "lingerie revolution", even though it's a small and somewhat patronizing step: it took a royal decree from King Abdullah to force retailers to heed a 6-year-old labor law that permitted women to work in underwear stores and, even then, an estimated 20% of shops are refusing to comply for fear of violating the stricter edicts of Qur'anic law.
It's hard for western women to grasp the significance of such a minuscule victory, but in Arab countries these baby steps have far-reaching ripples. Each advancement on the path toward gender parity encourages and empowers more women to pursue greater change – a phenomenon that was demonstrated with feverish momentum in last year's so-called Arab Spring.
And what's happening today in lingerie shops in the world's most chauvinistic regime is part of a broader picture of increasing resistance by Arab women and fitful, begrudging liberalization by their nervous male masters.
It's not really a revolution in the classic sense, but a swelling social movement in pursuit of the vast spectrum of basic civil liberties that Western women enjoy but which is largely denied to women in Saudi Arabia and other Arab countries.
The lingerie-store battle is a convenient symbol for that movement. Buying underwear is very much a matter of personal choice, privacy and – for many women – an individual expression of sexual identity … not the sort of things you want regulated by men.
But it wasn't just a simple consumer protest; it also demonstrated the collective power of women to compel change in the face of an intractable orthodoxy. Last year, for instance, Saudi women were finally granted the right to vote in municipal elections only after staging protests outside polling stations, and the king yielded to public outrage when he overturned a court sentence that would have seen a woman stoned after she was caught driving a car. In such a cultural context, shopping for lingerie seems positively subversive.
All revolutions depend on a few courageous individuals who are willing to test the limits of official tolerance by taking their fight public, and there is no shortage of women across the Middle East who fit that description.
The heroes of the new women's rights movement in the Arab world are many and range from Iman Al-Obeidi of Tripoli, who publicly accused Gaddafi's troops of gang-raping her and refused to shut up when they tried to beat her into silence; to KSA's Naila Attar, who organized the rather polite but persistent Baladi voting booth protests in that country; to Manal al-Sharif, who used YouTube to organize opposition to the Saudi ban on women driving.
For these women, the perils of protest are real and ever-present. Shunning, imprisonment, physical and sexual abuse, death: these are the potential outcomes for those who advocate on behalf of all women for basic freedom, equality and security.
Below are a few other women whose example is worth noting, and whose specific causes are inter-connected in an obvious way.
What can Western women do? At the very least, keep them in mind the next time you're browsing through frilly things at your favorite shop – understand what they're fighting for, follow their activities and support them in any way you can.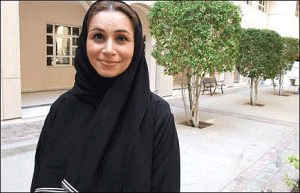 Reem Assad: A lecturer in banking and finance at a college in Jeddah, Reem launched the Facebook campaign "Enough Embarrassment" in 2008 after a humiliating experience trying to buy a 3-pack of briefs from a male clerk in a Saudi lingerie shop. Although she's hesitant about portraying herself as a political activist, last year she co-ordinated a two-week boycott of the nation's lingerie shops that ultimately earned the king's support and led to this week's news.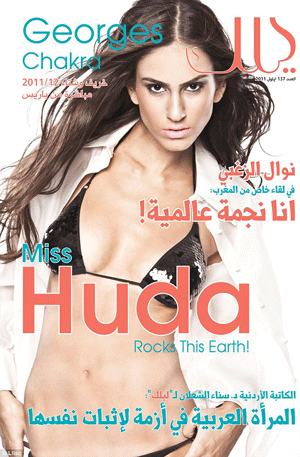 Yara Mashour: The editor of the Nazareth-based magazine Lilac smashed taboos last fall when she ran a cover photo of model Huda Naccache (above) wearing a bikini – the first Arab magazine to do so. It caused enormous controversy across the Middle East and led to speculation that Lilac, which is popular across the Middle East, will face censorship (or worse) in the future. But both Yara and Huda have been defiant in the face of criticism. The sensational photoshoot was important, Yara said, because it showed an Israeli Arab model (and a Christian!) and promoted "a new concept of Arab women who are willing to break social taboos … and share their physical beauty in public." And yes, the Huda edition of Lilac was a huge seller.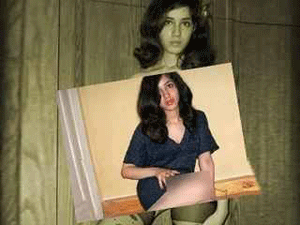 Aliaa Magda Elmahdy: The 20-year-old Cairo blogger launched a missile into the heart of Arab gender, fashion and sexual politics last year when she posted a photo of herself on Facebook, wearing only thigh-high stockings, as a way of declaring her refusal to wear the traditional Muslim hijab. When the photo – which Aliaa shot herself – was removed from Facebook, she posted it on her Twitter account, where it's been viewed more than a million times. Aliaa, who now has more than 30,000 Twitter followers, is defiantly advocating for sexual liberation and an end to the routine sexual abuse and harassment faced by Arab women. One of her tactics is encouraging other Muslim women to submit photos of themselves, sans veil, which she publishes on her blog. She posted her nude photo, she said, "because I am not shy of being a woman in a society where women are nothing but sex objects harassed on a daily basis by men who know nothing about sex or the importance of a woman."
As we say over here, you go girls!
You can read Richard Vincente's wrapup of 2011 lingerie news highlights on Lingerie Talk.