BRIEF ALERT! Ann Vogue
This Week's Intimate Discovery:  An Experienced Lingerie Designer Makes a Magnificent Solo Debut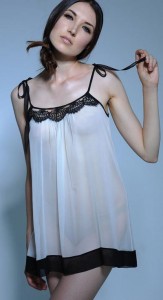 When I first met Asi Efros, I knew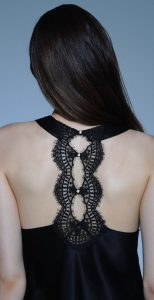 immediately that I was speaking to a true artist.  Asi's first collection for her personal label, Ann Vogue, proves my instincts correct.  She showed me her concept months ago and I was excited then about the prospect of a hand crafted lingerie collection designed with the attention to detail worthy of true artisans. Sewn in luxurious silks with French leavers lace, the brand recalls the ethos of Asi's Russian heritage and her passion for the artistry and elegance of the Paris lifestyle.  Overseeing every stitch of her production, made entirely in NYC, she is able to incorporate her technical expertise as an experienced Intimates designer with her extraordinary taste to create individual pieces in clean and classic shapes.  Dedicated to the concept of quality over quantity, these exquisite underpinnings are currently sold exclusively by The Lingerie Goddess Boutique, a venue whose entire mission is to bring beauty and pleasure to a woman's life.
"We are not rich enough to buy cheap things." . . . Asi's Grandfather
inquiries:  aefros055@gmail.com

READ New Post on Intimate Intelligence ~ What's in a Name?

READ New Post on Bridal Briefs ~ It's All About The Details

READ New Post on Bikini Briefs ~ Clear Cut

READ New Post on Intimate Innovations ~ Internal Support