Are Your Intimate Photos Safe?
How to protect yourself from hackers and cyber-thieves.
by Richard Vincente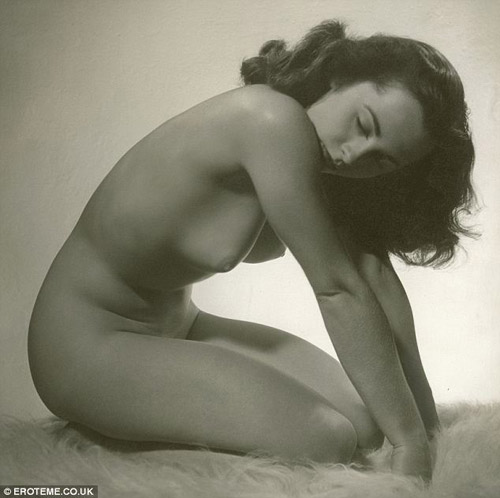 The picture above is believed to be the only nude photo of the late screen star Elizabeth Taylor, and you were never meant to see it.
Shot by a friend in 1956 when she was 24, the picture was an intimate engagement gift from Liz to her third husband, Mike Todd. When Todd died in a plane crash a year after their wedding, a devastated Liz is believed to have given the photo to her assistant for safekeeping.
A collector somehow acquired the picture in 1980 and kept it private for more than 30 years. Then, last year when Liz Taylor died at age 79, the collector inexplicably released the image as a kind of tribute to the star and a gift to her grieving fans.
We can only guess what Liz would have thought about this kind of unwanted and unintended exposure. But Scarlett Johansson probably knows how she'd feel. Last year, nude snapshots of the Avengers actress — images meant to be seen only her then-husband Ryan Reynolds — were stolen from her cell phone, published online and even turned into an art poster that was plastered around L.A.
The experience, Scarlett said last week when asked about the incident, left her feeling violated and paranoid. "It was really terrible," she told Stylist magazine. "I wasn't really aware of how vulnerable all of us are, but I think everybody is just discovering that now."
Indeed. The theft and malicious distribution of personal intimate photos — whether it's Liz's beautiful engagement gift or your personal home sex tape — is happening so frequently these days it's almost impossible to list all the victims.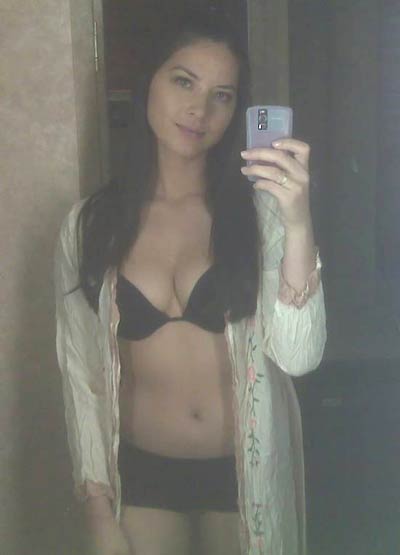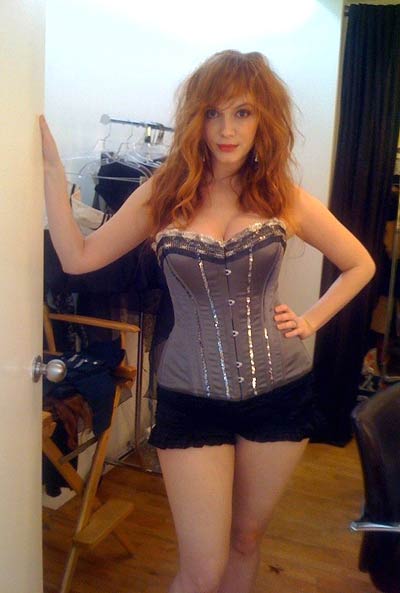 Just last week, in unrelated incidents, private photos of Olivia Munn and Christina Hendricks (above) appeared online after their phones were hacked, leaving the embarrassed actresses with a messy PR cleanup job. Vanessa Hudgens had private photos swiped when someone accessed her Gmail account, while teen star Miley Cyrus has been hacked several times. And pretty Jessica Alba was mortified to discover someone had hacked her cell phone and stolen images of her nude … and pregnant.
If you think this is a problem limited to privileged Hollywood hotties, think again. Photo hacking has become one of the fastest growing types of identity theft in the world today and it targets anyone and everyone. It can destroy your reputation, cost you your job and ruin friendships, intimate relationships and families.
Consider, for instance, poor Angie Varona, who was an ordinary 14-year-old Miami schoolgirl four years ago when someone hacked into her Photobucket account. Inside, they found images that Angie had sent to her boyfriend, showing her in lingerie and a bikini. Angie's pics were reposted around the Internet, triggering a kind of grim viral mutation as they were reblogged, photoshopped, mashed up and slavered over by viewers around the world.
Angie eventually had to leave school while her family spent years trying (unsuccessfully) to scrub all traces of those widely re-circulated pictures from the Internet. Eventually, she decided to turn her experience into a cautionary tale for others, appearing in the documentary Undressing The Truth and discussing her experiences with her parents on talk shows. Here they are:
This is very sordid business, an insidious bastard child of the modern age. Mix together new technology (cell phones, webcams, wi-fi), rapidly evolving new behaviors in online dating, and a large dose of human stupidity and you have the ingredients for a massive social problem.
Hacking and photo theft also has important implications for the lingerie industry, since we're in the business not just of selling fashion but also producing semi-explicit images which, in the wrong hands, can be repurposed as Internet porn. Think that sounds far-fetched? Try telling that to Myriam Girard, the UK designer of very fine French lingerie. Earlier this year, images from her lingerie lookbook were stolen and used on the website of a New York escort agency (below), humiliating Myriam's model, who sued the agency involved.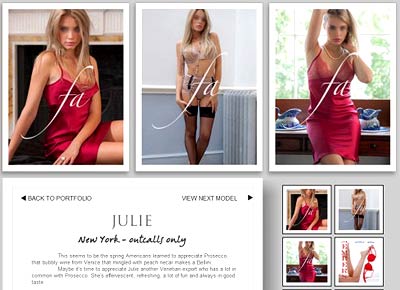 Equally vulnerable are photography studios that specialize in boudoir and pin-up photos, which are becoming an increasingly popular romantic gift. If those images wind up in the hands of anyone but your intended paramour, you could end up with a gigantic Angie-Varona-sized headache.
So what can you do to protect yourself, your photos and your online reputation from this kind of damage?
 The first step is to acknowledge a basic truth that many people still resist: you are vulnerable. If you own a phone, have a Facebook account or any other kind of online profile, your identity can be appropriated and compromised easily. Even if you've never take a picture of yourself undressed, your image can be manipulated and photoshopped to resemble something entirely different. Never, never underestimate the amount of malice or mischief that people — friends, exes, strangers — are capable of.
 Change your online passwords regularly, and review privacy settings on your social media accounts periodically.
 Create "alerts" for your name on Google and Bing that will notify you whenever the search engines find any digital content that includes your name. If you are a parent, create alerts for your children's names.
 Never, ever store intimate photos on your cell phone. If you take such pictures, remember to upload them to your desktop and delete them from your phone quickly. Cell phones are easily hacked and frequently lost or stolen.
 Don't send private photos using your phone, period. You have no control over the security of the recipient's phone, even if it's your BFF.
 If you are ending a relationship, ask your ex to return any private images that you may have shared. If your separation is not friendly, make the recovery of personal images a priority in any legal action, settlement or divorce proceedings.
 If you are posing for boudoir or pin-up photos, your photographer will likely retain copyright. But make sure your sales contract sets clear restrictions on how and when your images may be re-used (i.e., in studio promotions). If your photographer insists on unlimited future publication rights, find another photographer.
 If you are a lingerie professional in charge of creating lookbooks, ad campaigns or websites, imprint your images with a distinctive watermark. There are several inexpensive, easy-to-use watermark tools available online.
 Be careful where you store digital images. Photo storage sites like Flickr and Photobucket are a common feeding ground for web trolls looking for racy photos. People frequently misuse privacy settings, leaving "private" images viewable to the public. To avoid this mistake, set a default privacy setting for all your images, then make public those you want people to see.
 If you are the parent of a teenager, learn the facts and talk to your kids. One survey found that nearly 20% of all teens have sent nude photos electronically or online, and another reported that 44% of high school boys said they had seen at least one image of a classmate naked. Visit

EmbracingDigitalYouth.org

, a non-profit group that provides excellent resources to help parents, teachers and families develop a new approach to civility and decency in electronic communications.
 To learn more about the legal dimensions of this issue, visit the website of

Parry Aftab

. She's a New Jersey lawyer who specializes in online privacy, and a frequent public speaker on the subject.
The final word on this scary subject goes, appropriately, to Paris Hilton, whose celebrity profile exploded overnight when her ex-boyfriend published a private sex video nearly 10 years ago. Today, she's still making money from such things, although now it's from her semi-tongue-in-cheek song Drunk Text, which should serve as a warning to us all:
"I'm on the dance floor when I get a text from Adam / I'm too lazy to type, so I send him a photo I took up a dancer's skirt / And tell him to come and get it / Not realizing what I had just said. / Later on, she comes up to me / Holds up her phone screaming at me and I say / 'I'm sorry, it was just a drunk text'."
Somehow, I don't think Liz Taylor would find that so funny.
You can follow Richard Vincente's opinions on Lingerie Talk.
Note: If you have other tips for protecting your intimate photos, let us know and we will update this article.