Patterned Tights for Brides
by Cristina Casciano-King
Years ago, when I was getting married. I searched and searched for a pair of funky bridal-white tights to pair with my wedding gown. Most of what I found were the classic seamed stockings, fishnets, sheer white and solid opaques. Nothing that screamed stylish bride…The style and tradition, was still to wear something subtle and neutral.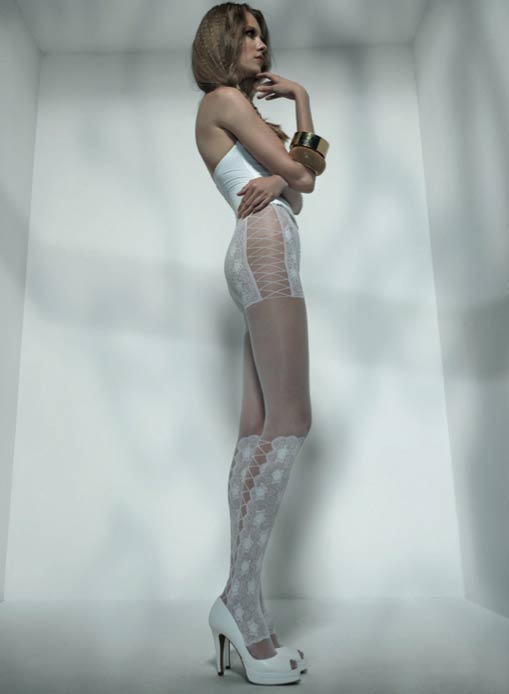 For the Bride seeking stockings, tights or hold ups (thigh-highs) the patterns in shades of white are endless this season. Brands like Philipe Mantigon, Gaetano Cazzola and even Jonathan Aston have produced full ranges. With lace touches and corset inspired accents the styles are endless and just intime for Wedding season.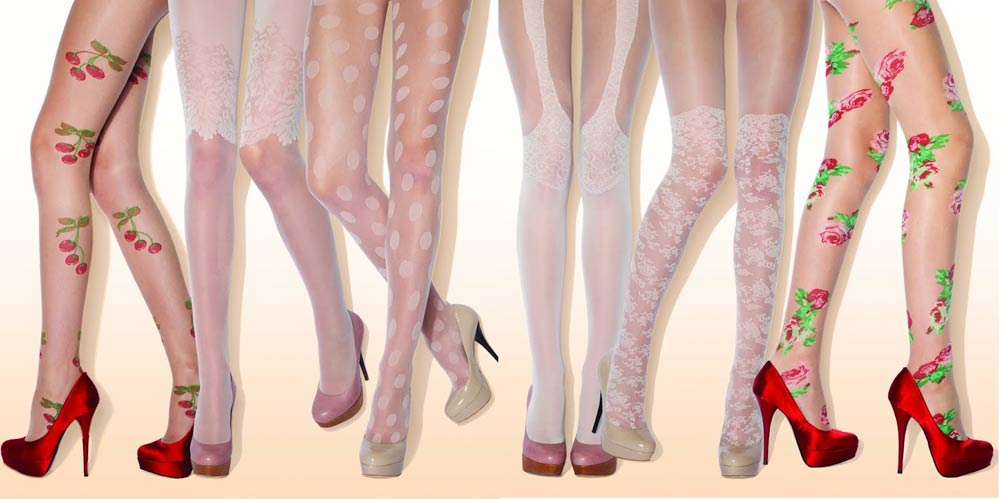 But, why stop at white. More and more off beat Brides are pairing bold colors and patterns with gowns to really make a statment of their personal style.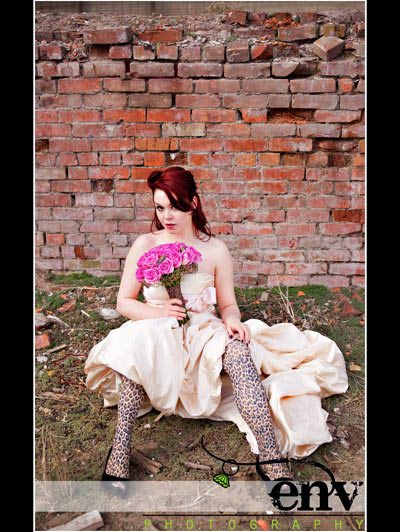 Lets, not forget the Bridesmaids. A trend that I have noticed lately are tea length dresses with funky tights. Letting the the bridesmaid pick a pattern that ties the "bridesmaid" dress with her person style. Not only is it really fun, but it makes for really great photos!!