Curves At CurveNY
By Ali Cudby
This year's Curvexpo in New York revealed a number of manufacturers that are catering increasingly to the cohort of full-figured women.  This marks a shift from previous years, when the full-busted market got more of the attention.
What differentiates full-figured from full-busted?  Here's the line of demarcation used in my book Busted! The Fab Foundations Guide to Bras That Fit, Flatter and Feel Fantastic:  Full-busted is D-cup and up; 38-band and smaller.  Full-figured is also D-cup and up, with a band size larger than 38.
While some manufacturers already go beyond a 40-band, the number of new entrants in that size range showing at this year's CurveNY was striking.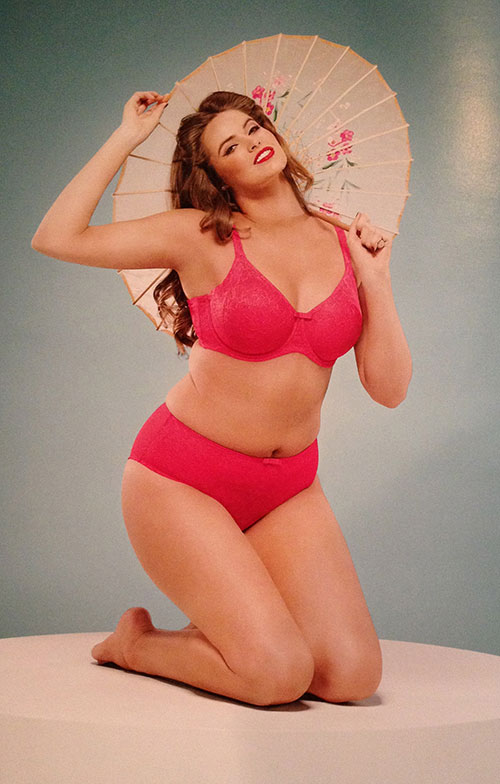 Sculptresse:  Panache launched their new full-figured line, as well.  Sculpresse is "a range of feminine, flattering products for the fuller figure, designed to enhance…confidence through a combination of style, support, comfort and superior fit."
Sculptresse's debut collection is tight – with five designs in both cut-and-sewn and t-shirt styles.  Band sizes range from 36 to 46 in all styles.  Cup sizes go to a J-cup in some styles (though stop at HH for the largest band-sizes).   Bra prices will range from the mid $50s to low $60s.
Parisa Fé  A new brand at the most recent Curve show, Parisa Fé caters directly to the fuller customer.  Its line of t-shirt bras in both basic and fashion colors consciously aims to attract the younger, full-size customer – at price points she can manage.  Sizes range from a 32C to a 44H, encompassing elements of standard, full-busted and full-figured sizes.
All of the bras in the collection retail for less than $50, with some designs retailing for as little as $38.  Backed by Amir Moghadam and John Bowman, the manufacturing and marketing expertise behind this brand makes it one to watch.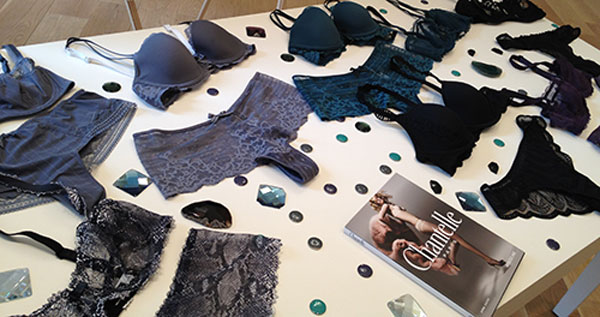 In addition to these players, brands that aren't specifically known as being full-figured are now offering bras up to a 44H – Chantelle, Prima Donna and Le Mystere, specifically.
It's fab that specialty stores now have more options for the full-figured woman at a range of price points.