Lingerie Art ~ Helen Sanchez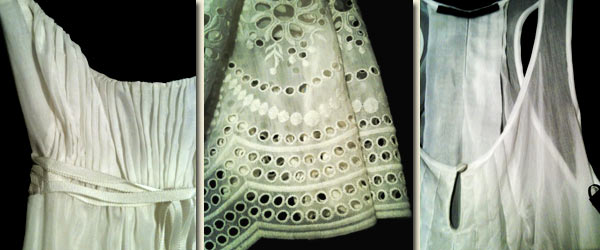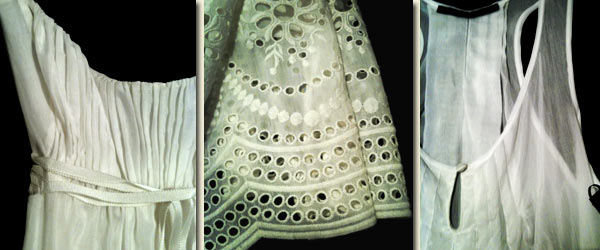 Since I think of myself more as a curator than an actual artist, the discovery of raw talent with a sustainable vision is the way I nourish my own creative appetite.  What makes the Curve show so satisfying is the ability to find an idea, a style or a designer whose presence in the Lingerie market is destined to make a difference.   There is a variety of  contributions that a well-conceived product can transfer to the bottom line, but first and foremost, nothing quite surpasses the impact of pure beauty when the subject is lingerie.  A uniquely feminine process, intimate design is a sensual and exquisite art form that, when well executed, ignites a very visceral impulse.
This is the reaction I had when I initially saw the Helen Sanchez collection at CurveNY last February.  But since continuity is how I reinforce my perspective, it was at this August show that I locked in my opinion.  This is an investment brand, classic and elegant.  Clearly crafted with a well-schooled eye for intimate fit and function, these are luxury styles that manage to maintain a relaxed and comfortable attitude.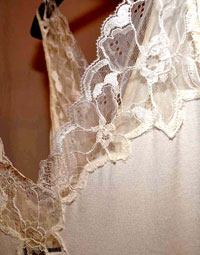 An interesting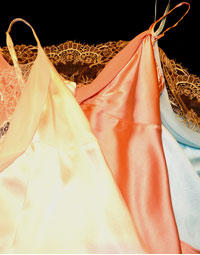 mélange of modernity with bohemian Paris, pre-war Berlin, and art deco influences, Helen's personal passion for intimate design is quite clear.  Her brand is a gallery of timeless lingerie art.
Inquiries: helen@helensanchez.com

"Every concrete object




has abstract value,




is timeless in the




dream parallel."
Hilda Doolittle
.

READ  INTIMATE VISION:  "Gems Of European Lace" Exhibit At The Met by Marina Rybak

READ LITERARY LINGERIE:  Heroics At CurveNY ~ Brave New Brands by Morgan O'Neill

READ INTIMATE INNOVATIONS:  Curves At CurveNY by Ali Cudby

READ INTIMATE AFFAIRS:  Intimate Insider News by Moira Nelson