The Bottom Line ~ Underwear Innovations
By Ali Cudby
Innovation comes in many guises, and in this column we'll take a look at some "cheeky" new approaches to undies.  In this case, the focus is not so much on the garments, but rather their distribution mechanisms.
Empowered By You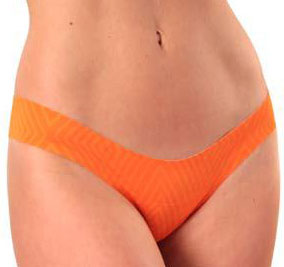 The Empowered By You panty is a new luxury brand that contributes a percentage of all profits to the Seven Bar Foundation.  The purpose of the Foundation is to provide women a means out of poverty and into business through microfinance.  With each Empowered By You thong, you get a short biography of the entrepreneur you're helping with your purchase.  Specifically, one dollar from the sale of every panty will go toward the Seven Bar Foundation to provide microfinance loans to women to build or grow their own businesses, empowering them to climb out of poverty and into self-sufficiency.

In this case, the Empowered By You panty itself is also innovative – as the Brazilian cut thong sports a patented silicone flocking technology.
PantyByPost.com

PantyByPost.com is a monthly underwear subscription service delivering a curated selection of high-end underpinnings right to your door.  While it has been around for several years, it's included here as one the first subscription-based models to have launched in the underwear space.  It has also been successful enough to spawn French language and Australian brethren – or should they be called sisters?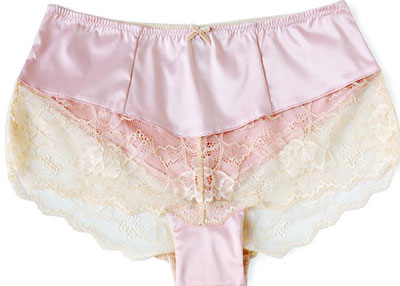 Part of what works well for PantyByPost.com is that it's a focused niche – just underwear.  Customers have choices, but they are straightforward.  Each subscription is tailored to style (thong, bikini, hipster or mix), size (XS to 4X) and duration (single to year-long).  Packaging manages to walk the fine line between being both eye-catching and discrete.