Ridiculously Beautiful
By Richard Vincente
What's the point of the Victoria's Secret Fantasy Bra?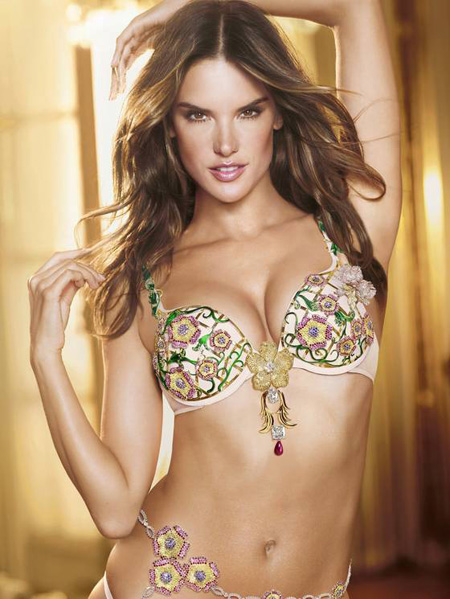 Journalists look forward to covering the annual Victoria's Secret diamond fantasy bra about as much as Groundhog Day or the Santa Claus Parade, and for the same reasons.
The story never changes from year to year and, whatever your professional ethics, you're required to play along and spread the malarkey rather than spoil the fun for the folks at home. Anyone who blows the whistle is a Grinch.
So it was the other day when Victoria's Secret unveiled this year's blinged-out bra, and fashion writers across the country got in line to regurgitate the facts spoon-fed to them from the company's press release:
The 2012 Floral Fantasy Bra (FFB) and matching belly chain are worth $2.5-million (though no one ever questions the valuation) and is comprised of 5,200 precious and semi-precious stones (though no one can get close enough to count).
There's a matching bottle containing the company's Bombshell fragrance and tarted up with $500,000 worth of matching stones, presumably so you'll have something to hold when you're walking around in your FFB.
The whole package will be modeled during the annual Victoria's Secret Fashion Show on Dec. 4 by Brazilian beauty Alessandra Ambrosio, who gushed dutifully about the incomparable "honor" of wearing it, as if she'd just been named grand marshal of the Rose Bowl parade or picked to sing at the Super Bowl.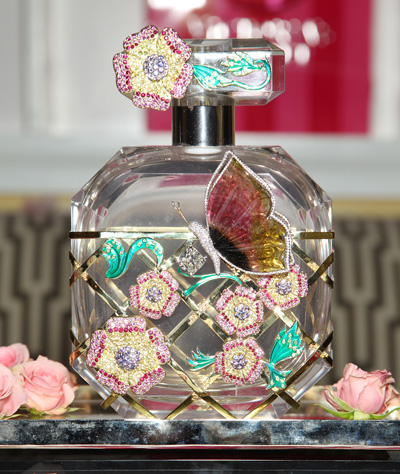 Admittedly, this year's fantasy bra is very pretty (it almost always is) and it makes for an eye-popping news story (ditto). Unfortunately, it's a work of fiction, not fashion. It could be made of Silly Putty and you wouldn't be any the wiser.
Victoria's Secret tries to pretend this is NOT just an expensive PR stunt by including the Floral Fantasy ensemble in their annual Christmas catalogue and listing it as a "gift set". But go ahead and try to buy it, and let me know how that works out for you. The truth is, no one ever has bought one of the company's fantasy/miracle/diamond bras since they were introduced in 1996, and a VS spokesperson admitted in 2010 that all of the diamond bras were dismantled after their runway appearance.
In fact, very few people will actually see the FFB in person since the company hand-picks the small audience of fashion insiders, celebrities and bond traders who attend the fashion show tapings in New York.
Let's be honest: the Victoria's Secret diamond bra is as ridiculous as it is beautiful, an unwearable, over-the-top luxury item used to promote a fast-fashion retail chain. If anyone really wanted underwear with that kind of price tag, and could afford it, they'd shop at La Perla.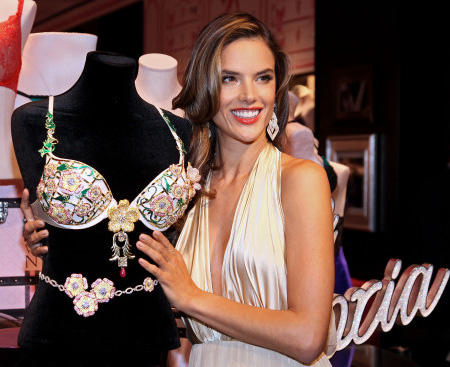 On the surface, there's absolutely nothing wrong with staging a PR spectacle like this. It generates countless free media mentions and diverts the public's attention away from football and politics and back to shopping, where people should be focused at this time of year.
And as a media juggernaut, it probably gets more coverage (and spawns more shallow conversation) than anything except the annual release of the Sports Illustrated Swimsuit Edition, which somehow manages to command the undivided attention of the entire planet for a few brief hours each winter (alien invaders take note!).
A year ago, I wrote an article for Lingerie Talk that called upon Victoria's Secret to retire the diamond bra and drop the heavily stage-managed press rollout that introduces it each year.
The gratuitous display of aspirational excess seemed horribly out of step with the times, and a thoughtless slap in the face to millions of consumers struggling to pay their debts and for whom a $20 three-pack of Victoria's Secret panties is enough of a splurge. The diamond bra was, I said at the time, the kind of thing Marie Antoinette would wear to her beheading.
Not much has changed since then, except that the national discourse about America's crumbling middle class and the widening income gap between rich and poor has become a central part of the presidential election campaign. The country's elite class is now under fire, oddly, not just for its accumulated wealth but also for its oblivious disregard for the changing fortunes of the other 95%. You don't have to think very hard to see what side of that debate is symbolized by a $2.5 million bra.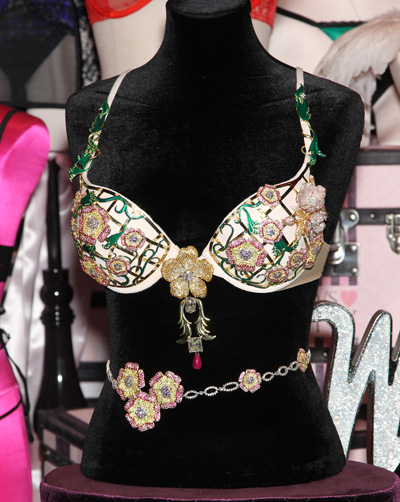 Alas, it's hard to imagine Victoria's Secret will ever dump the annual ritual, even though I can't really believe it provides much added value to their bottom line. Do more people tune in to the VS Fashion Show just to see it? I doubt it. Do sales go up for the Christmas catalogue when you dangle an impossibly unattainable bauble in front of shoppers? Again, I doubt it.
Victoria's Secret's marketing campaigns are so relentless and pervasive during holiday season that the fantasy bra seems flagrantly unnecessary. It doesn't make the Angels any more attractive, or the fashion show any glitzier, and it won't embed the Victoria's Secret brand any deeper into your consciousness.
So what's the point of it all? I suspect the continued existence of the VS diamond bra has more to do with the company's own corporate aspirations than anything else. For one day a year, Victoria's Secret becomes the purveyor of world-class luxury, not just a chain of mall stores with shiny pink bags and a free $10 coupon for all customers. Its models tingle at the prospect of "earning" the right to hoist the hardware and, for a few days, the world falls at their feet. They are, in those precious moments, the Neiman Marcus of underwear.
Everyone, it seems, loves a fantasy no matter how far out of reach it really is.
Richard Vincente covers lingerie news for LingerieTalk.com.