Sacred Androgyny
 by Marina Rybak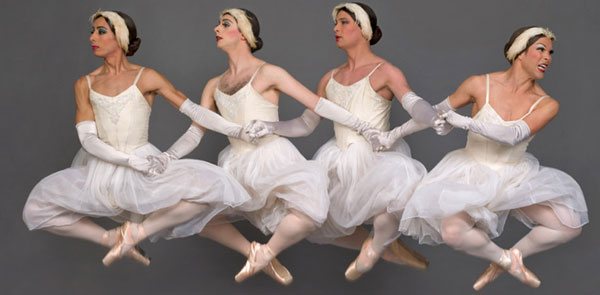 A few weeks ago I was zooming by the Joyce Theater in Chelsea, only to be stopped in my tracks by the amusing poster of the male ballerinas of the famed Les Ballets Trockadero de Monte Carlo on tour in New York. The beloved dance company has been delighting the audiences worldwide, spoofing the cliché traditions of the classical ballet. My mental memo pad was activated immediately – the timing was perfect to chime in on the subject of androgyny.
Ever since my university days when my psychology professor has announced that basically we are all androgynous beings, who come into this life to major in masculinity and minor in femininity or vice versa, I have embarked on the philosophical quest to find out if it is really so. On the sidelines I was always curious why the men's attire has not changed for more than two centuries.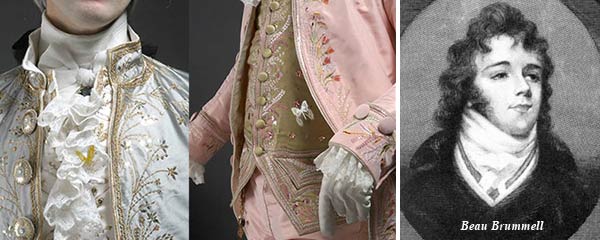 It took the first metrosexual Brit, stylish bon vivant and parvenu Beau Brummell to convince men more than two hundred years ago to give up lace, the move that contributed to the handmade lace production demise. He created a new paradigm of masculinity, stirring up a fashion revolution of sorts. Beau Brummell's name is synonymous with invention of the ultimate sculpted look – the suit, in which the generations of men were embalmed and are continuing to carry on till this day.
And it is no surprise that since the age of the newly liberated tomboyish flapper the women embraced the Beau Brummell version of the masculine aesthetic as a symbol of empowerment within the patriarchal culture.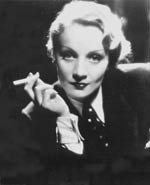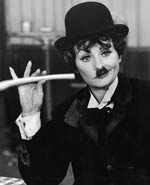 While I have been pondering on the existential question; why do we define our gender by the clothes we wear anyway, the pop culture and the fashion dash board has been flickering with the images, labeled as androgynous and gender bending for some time now, pushing the envelope in all directions.
On a personal note, I find some nostalgia gender benders quite inspiring, like Marlena Dietrich's cross dressing stunners or even Lucille Ball characters, humorous and devoid of any narcissism.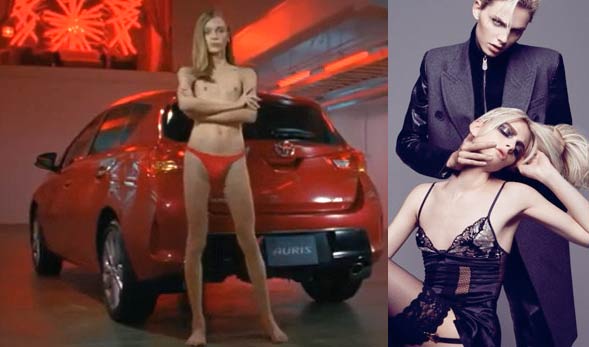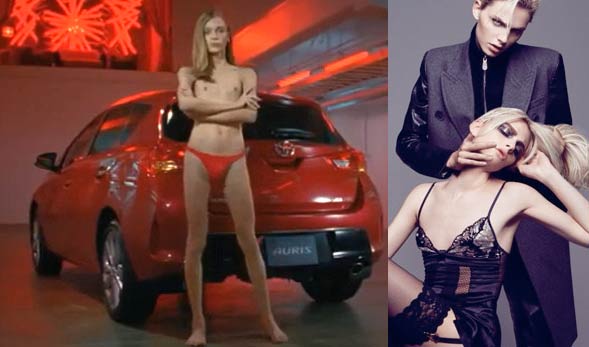 On the other hand, the images of Toyota's racy gender ambiguous Stav Strashko red bikini ad, and this January, Elle Serbia's Andrej Pejic lingerie spread rattled the status quo. I still love the dashing suit, but it is nice to welcome the emergence of these creative souls, who are rivaling Beau Brummell and are cracking the suit at the seams.
Actually, what I am most interested in is the concept of sacred androgyny, which precedes the fashion statements. On the path to enlightenment it personifies the integration of male and female principles. In alchemy it is aligned with oneness, the fusion of intellect and intuition, a state when our Self is realizing its fullest potential and is experiencing the unconditional love and the wholeness of who we truly are.