Gold Medal Performance ~ Panache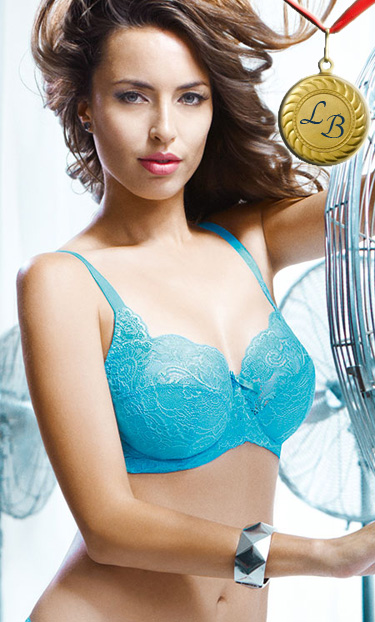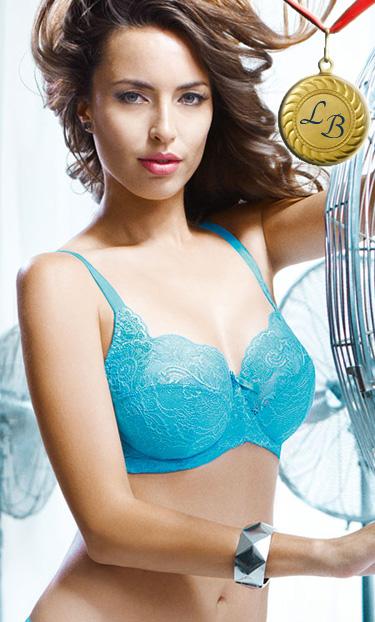 This blog is slightly late this week, but I have a good excuse: my daughter gave birth to a baby boy on Sunday so I have been a bit preoccupied.  But I still have a great intimate story.  When we left for the hospital last Thursday night, I had no idea that I would not be home for 72 hours.  As you might imagine, I dressed quickly, not really focused on my own needs.  Being a curvy woman, I am usually dying to take off my bra by the end of a routine day.  12- 16 hours is my max and from what I hear from lots of women, this is a common lament.  It's not that there aren't great supporting styles from wonderful brands, because I own lots of them, but I donned my Panache Andorra full cup bra (size 36 F) on Feb 14 and never thought twice about it until I took it off for the first time on the evening of Feb 17.  That's a breakthrough for me.  As you might imagine, I receive a lot of samples, some I try personally, and some I ask others to wear.  After all, every woman's breast is different and every good brand has their own fit standards.  I knew a while ago that Panache's Andorra stretch lace full cup bra, available in sizes 32-42, DD- J cups was comfortable and supportive, but this past week-end, it had an Olympic workout and I am giving it a gold medal.
.
 

"Not Many People In This World Can Say, 'I'm An Olympic Gold Medalist."

  ~ Michael Phelps
.

READ BRIDAL BRIEFS: "Modern Bridal Boudoir" by Margaret Shrum

READ AN INTIMATE VISION: "The Eye Dazzler by Sissi Farassat" by Marina Rybak