Featuring ~ Flirt Boutique
Submitted by Jessica Gerard, Owner/Buyer Flirt Boutique

As Flirt approaches her 5 year anniversary, it is interesting to look back over the years and see the evolution into what it is today. I opened the store in 2008 after closing my vintage furniture shop. Being an "A cup," I didn't have much experience with bras as most retailers did not carry my size. It seemed as though I was fated to only have plain nude bras, no lace in sight! When I opened Flirt, my focus was thus on lounge wear, nighties, and the occasional soft bra set. I remember the day when Jill from Wacoal walked through my door. She showed me the b.tempt'd line, which is mainly bra and panty sets. I decided to give it a try. I ordered one style: bubblegum pink with garter straps on the thong. Yum! I sold out in a week and with that, the seed was planted. My focus shifted from lounge wear to bras. A large part of Flirt is still nighties and soft bras, but the core is bra sets. Now we carry luxurious lines from all over the world. With lines like Mimi Holliday, Fraulein Annie, Rosapois, La Fee Verte, Else, Lisa's Folly Luxe, and soon to be Lilipiache, we have set the par for fine lingerie in the Twin Cities.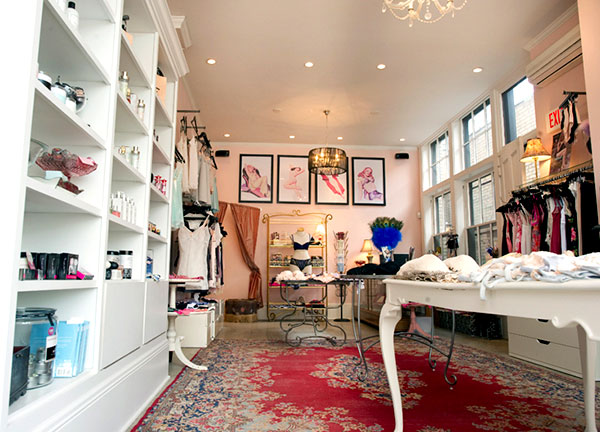 Since the beginning, Flirt has been based on pin-up girls and vintage Hollywood glamour. My Mom was raised during the Depression and old movies were just a normal part of life. I remember the way I felt lounging as a teenager in my Grandmothers fuchsia silk robe while watching Rita Hayworth movies. I still have it in my closet!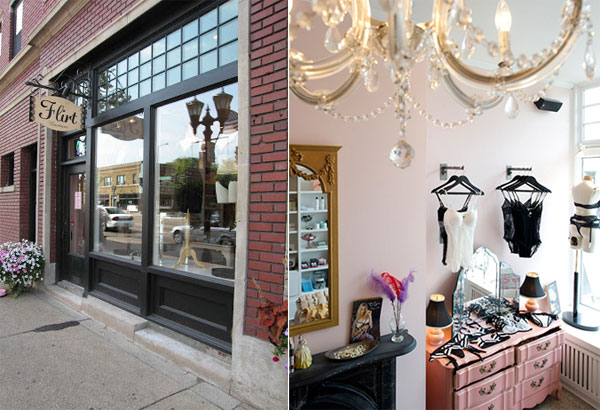 In this modern age of in your face sex appeal, I enjoy reminding people of a time when sexy wasn't just sexy, it was "Sexy-Sweet." The sweet smiles of the pin-up girls in their cute outfits left something to the imagination. In an increasingly unisex world, women love how feminine and glamorous they feel when they come into the Flirt. Whether choosing everyday bras and panties or glamorous silk gowns, customers can feel fancier – and flirtier – which is the whole idea!
Flirt Boutique is located at 177 N Snelling Ave, Saint Paul, MN