The Timeless Appeal of Hanky Panky
By Tomima Edmark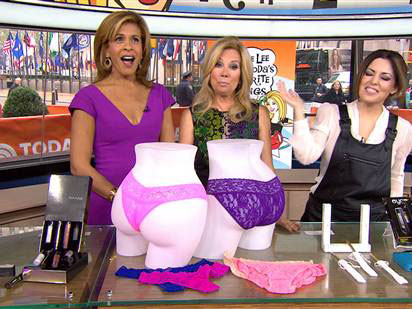 A little Hanky Panky never fails to make headlines, especially when it comes to the lingerie company whose faithful followers include celebrities like Jennifer Aniston, Cindy Crawford and Cher. Everyday women are also big fans. Over the last seven years, thousands of them have voted Hanky Panky thongs and panties among their top choices in my Annual Undies Awards.
Last week, TODAY show hosts, Kathie Lee and Hoda, revealed some of their favorite things, just in time for the holidays. The 4911 low-rise thong, one of Hanky Panky's most popular styles, made the cut, along with its cousin the V-kini, which offers more coverage in back. A few days before that, Lady Gaga released her new single, "Do What U Want." The cover photo featured the singer clad only in a Multi Rose pattern Hanky Panky thong.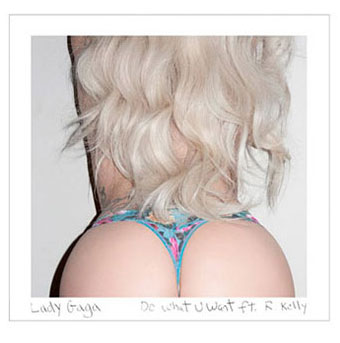 How did the Hanky Panky craze begin? Founder and creative director Gale Epstein made her first mark on the lingerie industry in 1977. As a gift for a friend, she crafted a unique set of hand-made lingerie from some embroidered handkerchiefs. That innovative design now sits on display in New York City's Metropolitan Museum of Art as part of its permanent costume collection. Incidentally, the aforementioned friend was co-founder and current Hanky Panky chief exec, Lida Orzeck.
After creating the handkerchief-inspired lingerie, Gale came up with another idea that would earn the brand its tagline as "The Maker of the World's Most Comfortable Thong." The year was 1986. And for those of us who love lingerie, the date is practically sacrosanct. That's when the Signature Lace Original Rise Thong 4811, prototype and inspiration for all other Hanky Panky panties, came forth to answer the prayers of women everywhere.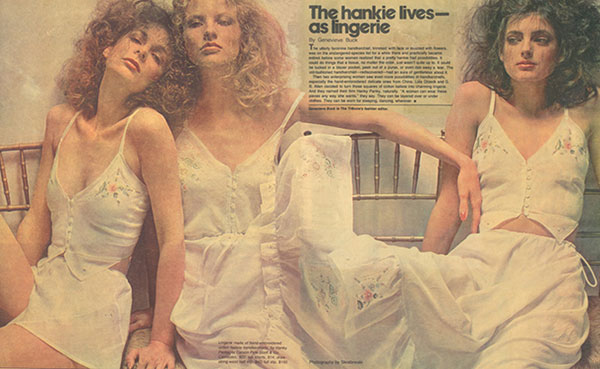 I met Gale and Lida at their offices in Manhattan shortly before The Wall Street Journal profiled them in 2004. The company really took off after that article was published. Up to then, HerRoom.com was the only online retailer selling Hanky Panky, so when demand became widespread it fueled our growth as well.
From the inception and throughout the company's meteoric rise, there's also always been a commitment to manufacturing its products in the USA and sourcing USA-made components whenever possible. That's certainly admirable and a big selling point for many of my customers.
The company sets itself apart in so many ways. I remember how it used to ship the thongs. They weren't individually wrapped. Instead each color was tied together in a bundle after counting, and dropped in a box. The effect was very special and "Etsy-like."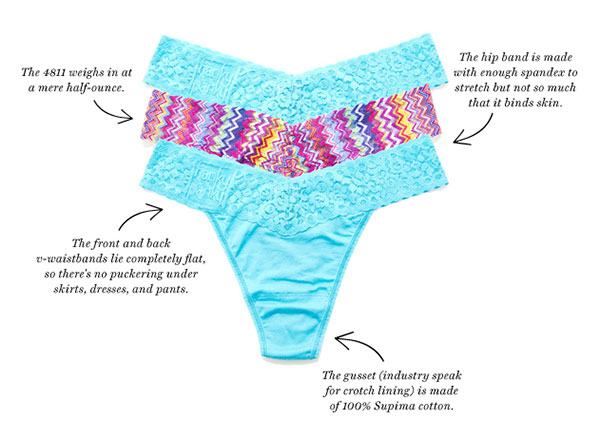 Over the years, they've been copied by all of the major lingerie makers, but they thought smart early on and secured exclusive rights to their stretch lace, which has kept them safe and strong. You know when you're wearing a Hanky Panky thong, Super-soft lace makes it feel like a second skin, and the durability is second to none. Each thong is actually made with over 30 yards of thread. If you've never tried one, you don't know what you're missing. I know women who'll wear nothing else.
For those women and other Hanky Panky devotees, the good news is there are a lot of options. The brand also continues to evolve and expand. The company now offers camisoles, concealers, sleepwear and casual wear. There are even designs for petite women, plus sizes, maternity styles, eco-friendly and customizable pieces. Whether for undies or something else, give Hanky Panky a shot, you're going to love them.