Hurray for Elila! Interview with Ellen Jacobson
By Kim Caldwell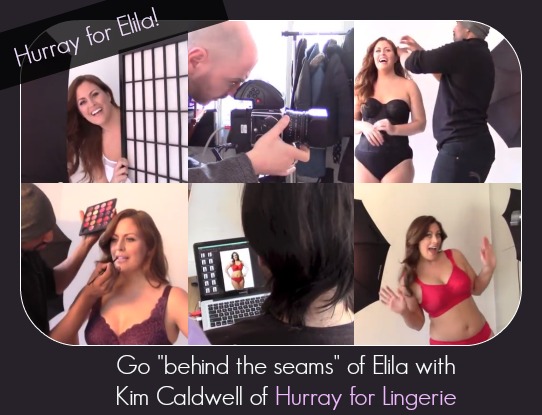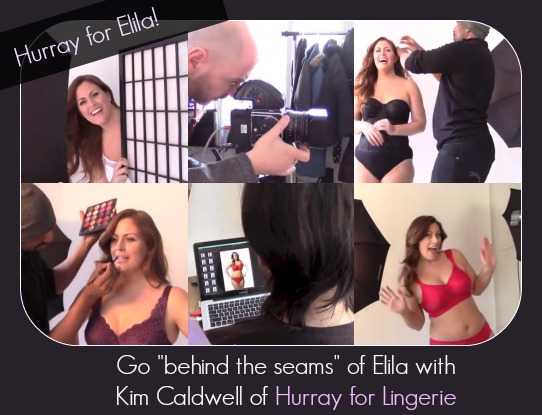 Women often ask me "What is the most popular cup size that you fit?" and I inform them that it really ranges. In one day of bra fitting, I can help a 32A, a 40C and 34G, with the majority of my clients fitting into F, G and H cups. All day long. And while many women think that's "really big", I braducate them on what an F, G or H cup really looks like (look around you, it's more popular than you think). And then, I let them know that I also help M and N cup sizes. You see, while the F and G cups of the world have a hard time finding great bras that fit, they are finally gaining more options with great bra brands. The M and the N cups, however, have an even harder time. So what bras do I fit those women with? Elila.
Elila is one of those brands that I call "foundational". They have some style and a few awesome color options, and they are expanding their offerings, but at the heart of it all, Elila undergarments fit a full figure and support a full bust. Instead of worrying about what the next trend will be, or what embellishment to use this season, they focus on structure, form and functionality. You could argue that the styles are a bit old fashioned (something I actually like), but their support is timeless.
I am proud to share a behind the scenes video that I shot during the recent 2014 Elila photo shoot. It's one of my very first projects with my brand new company, Hurray Media. The Elila team members are amazing to work with and are huge supporters of my new business, and this shoot opened my eyes to a side of Elila I had never seen: fun, funky and fabulous! Take a sneak peek "Behind the Seams" with the Elila crew!
I sat down with Ellen Jacobson, owner and designer for Elila to clue you in to this full figured brand:
Kim: OK so for the record, is it Ee-lee-la or Eh-lie-la?
Ellen: EE-LEE-LA
Kim: Where does the name come from? What does it mean?
Ellen: The name comes from the hebrew "Goddess"…like confidence and presence.
Kim: I've always thought of Elila as a more "traditional" brand for older women, but this photo shoot is so much more fun and vivacious. Who is Elila for?
Ellen: Elila has one main objective: to help full figured women feel better by providing garments that are super well constructed and that can provide the coverage and support that full figured women need.
Kim: What's your most popular seller? Why do you think it's #1?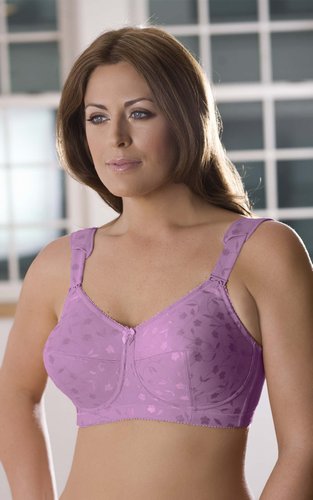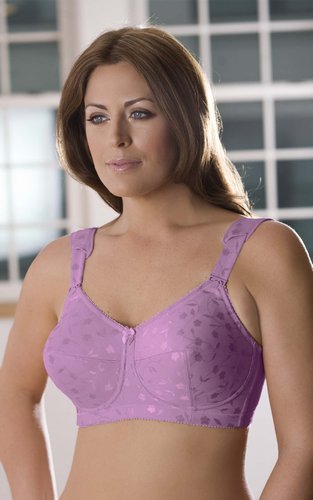 Ellen: Our number one best seller is Style 1305, our Jacquard Softcup. It comes in 7 different colors (including hot colors like cobalt blue and lilac) and goes up to an N cup. There are few garments in the market that have this level of firm support, with a full-cup sling, buckle strap adjustments (so you can adjust from the front, rather than the back) and that are built for comfort.
Kim: What's next for Elila? How do you envision the brand evolving?
Ellen: Elila has established its basic lines of garments, our everyday hits that consumers repeat buy. But after 10 years, we are ready to start playing a bit more…without foregoing our brand pillars which are firm support and full coverage. This year, we launched the Leopard collection, some fun prints in both softcup and underwire styles for a sassier consumer that go hand in hand with a shapewear bottom. Coming soon, we will be launching our first three-piece collection which will surprise the Elila consumer (for the positive) as we have upped the ante on "sexy" for the full-figured woman who likes pretty but needs the support that our brand delivers. As our consumer is our number one advisor, we are also constantly working on new garments that they ask for and that the market is not delivering. We will also likely continue exploring the specialty branch of the market, with pieces that our consumers will fall in love with.
Kim: What about Elila makes you say "hurray"?
Ellen: We're brain lingerie, not fluff lingerie…we get it done and women everywhere love that.
Find out more at elilausa.com.
Have you worn Elila before? What's your favorite style? Have questions about the line? Not sure what size you should wear? Shoot me a tweet @hurraykimmay and visit hurraykimmay.com for more people, places, products and projects that make you say "hurray!"