Hanky Panky Sweepstakes – Hurray!
By  Kim "Kimmay" Caldwell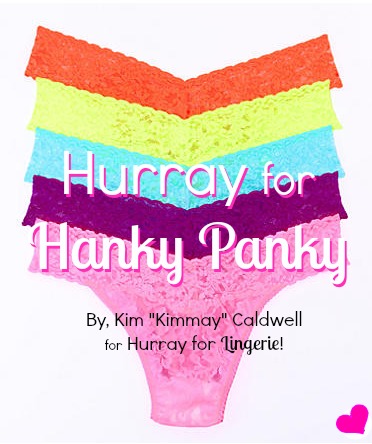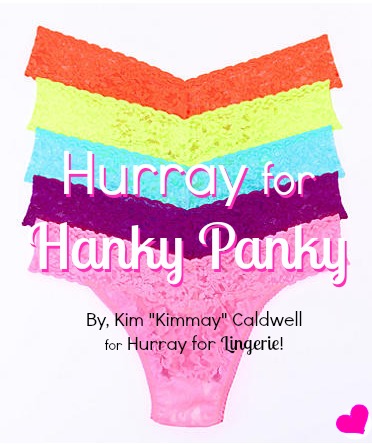 It's no secret. I looooove hanky panky. Wait a minute… I mean, I LOVE Hanky Panky. The capital letters are important because while I may enjoy the other kind today I'm talking about the popular underwear brand! (PS: you may remember my trial of the Hanky Panky crotchless thong here, which combined both kinds of hanky panky!)
I have an (possibly unhealthy, but mostly enjoyable) addiction to the low rise Hanky Panky thong. Here are just a few reasons why:
They are one size fits most and they actually mean it. While there are other cuts and even a plus size option, I've seen women size 0 to size 14 wear the same 4911 low-rise style Hanky Panky thong. And it fits them all.
The wide lace band lays flat, doesn't roll, and is pretty darn seamless under most clothes.
The wider thong back goes in but not… up. If you get my drift. It's the thong I suggest for those clients who "hate thong underwear" and want to try something super comfortable.
I wore a Hanky Panky thong on my wedding day! That's right, a pale blue HP was my "something blue". (I work in lingerie and I wanted to be comfortable. Totally made sense.)
I probably own over 100 pairs of Hanky Panky thongs in almost just as many colors. I LOVE the variety of prints & colors. Every time a new color comes out, I just have to have it. And picking out the rolled up thongs from a glass container feels like I'm picking candy from a candy jar!
I've converted almost every woman in my family, and have given these thongs to dear friends for their birthdays and weddings. They are my go-to underwear for myself, and as a gift. So imagine my excitement when I got the chance for a complimentary Hanky Panky thong with FREE crystal customization! With the option of adding up to six characters on the band, I immediately decided it had to be "H-U-R-R-A-Y". Obviously.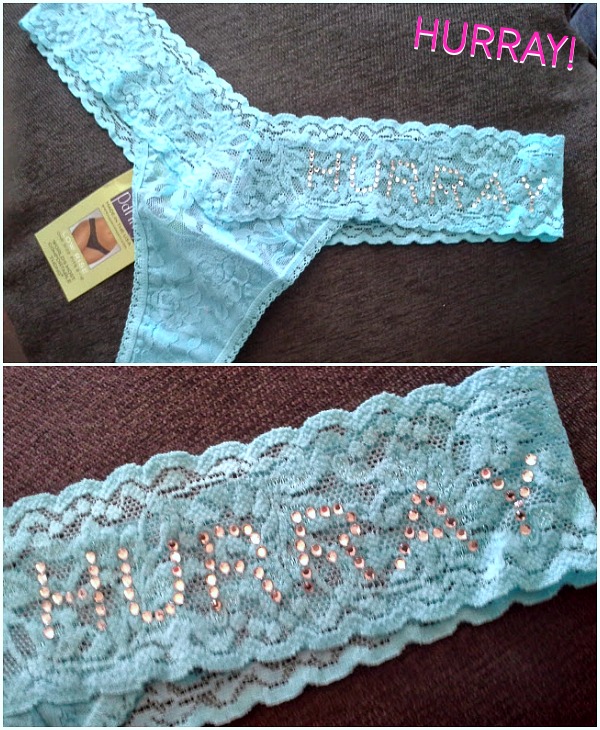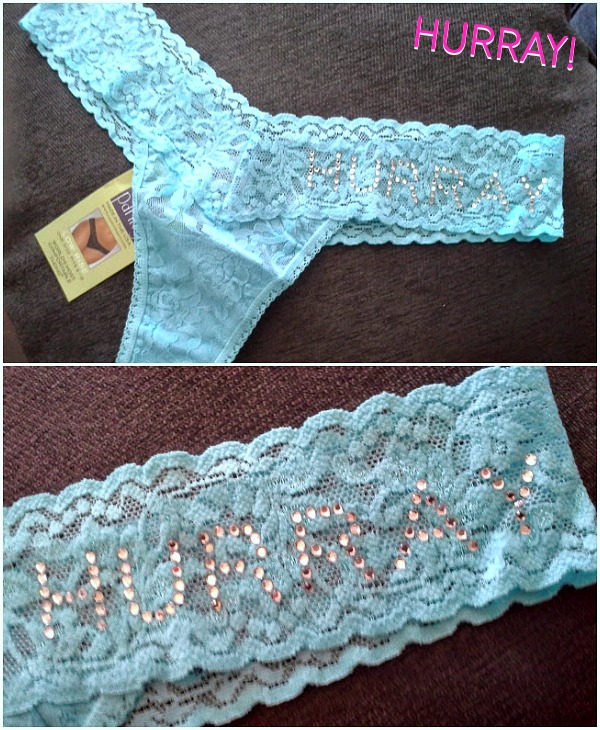 And there's good news: you TOO can get a free pair of personalized Hanky Panky from Bare Necessities. Starting July 4th, 2014 until July 14th, 2014 enter the contest on the Bare Necessities Facebook page and you could be one of ten winners. Check out the whole Hanky Panky selection at Bare Necessities and choose the style you want to win!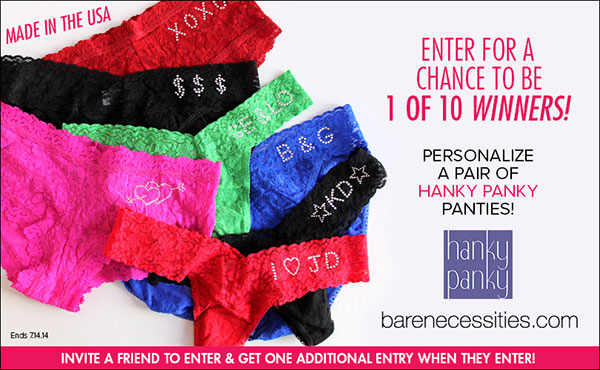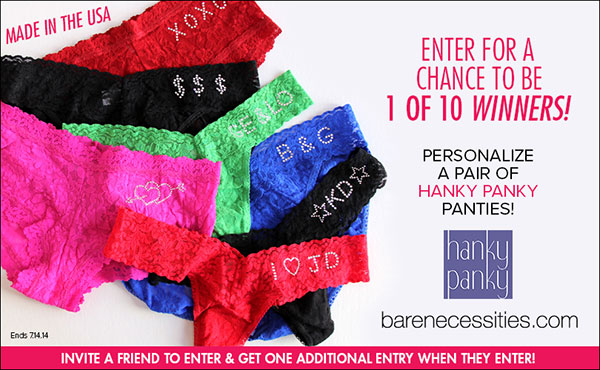 Bonus: Did you know that Hanky Panky underwear is made in the USA? With the sweepstakes starting on July 4th and all, that makes me say HURRAY!
Leave a comment below or send me a tweet at @HurrayKimmay and let me know: Have you tried Hanky Panky before? What is your favorite style to wear? How many colors do you own? What word will you choose for your personalized pair?
Xoxo
Kimmay