Le Mystère Introduces Hi-Impact Sports Bra – Up to 40G!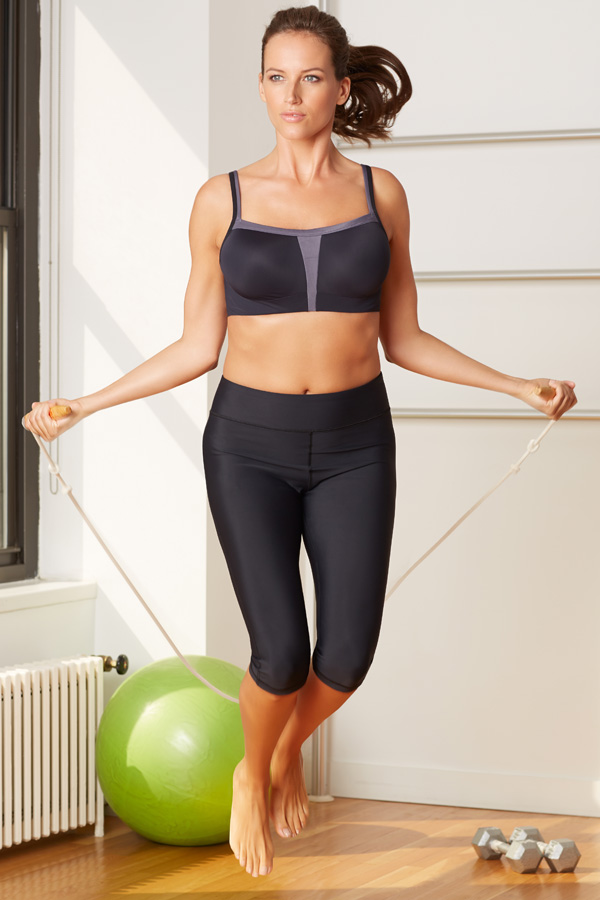 With the Hi Impact, Le Mystere is really upping their game as it relates to the Sport Bra Category. The Hi Impact is the first of its kind for Le Mystere by incorporating more technological details in both the fabrication and styling (all listed below), this bra is set to endure the most rigorous of workouts.
Focusing 100% of our energy on creating bras up to 44H cups, which are comfortable and transformative, we felt we had the expertise to incorporate some of the most important features of your favorite bra into the ultimate sport bra. We took the same "building from the inside out" approach to constructing the Hi-Impact.
Women come in all shapes and sizes and to get the right amount of support needed to prevent movement during work out women need to buy their exact size, not just a S,M or L, and so we made the Hi Impact Bra available in sizes through 40G. Ensuring the precise size means you only have to wear one sport bra, and you can forget the layers.
Padded Underwire- We know that underwire garments give the best support, especially as you go into sizes D and above. We also know that smooshing your breast against your chest wall isn't comfortable. So we took the concept of the smooth contour cup t-shirt bra that women know and love for us and used it to create the ultimate t-shirt bra.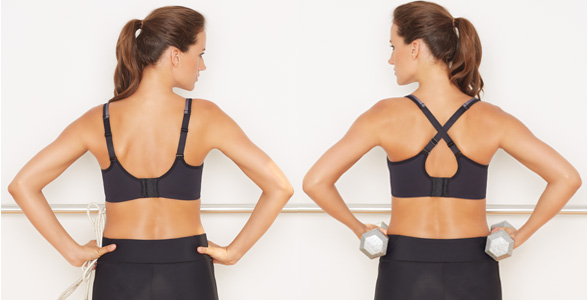 In order to prevent movement during a work out a no bounce strap is key. While the cups wings and wires are all essential, having a no bounce strap is the difference between a sport bra that works. We selected super strong completely rigid straps to ensure that every single part of the bra is preventing movement, locking your breast in place.