Empreinte Lingerie Presents Irina Collection in Byzance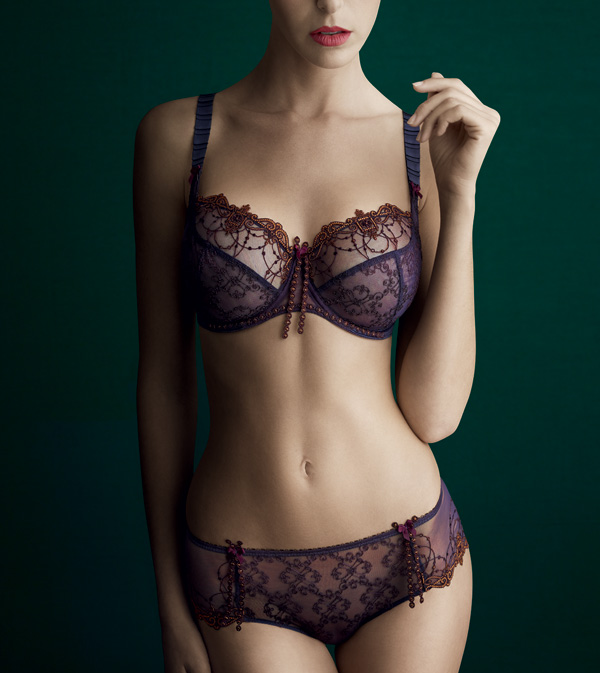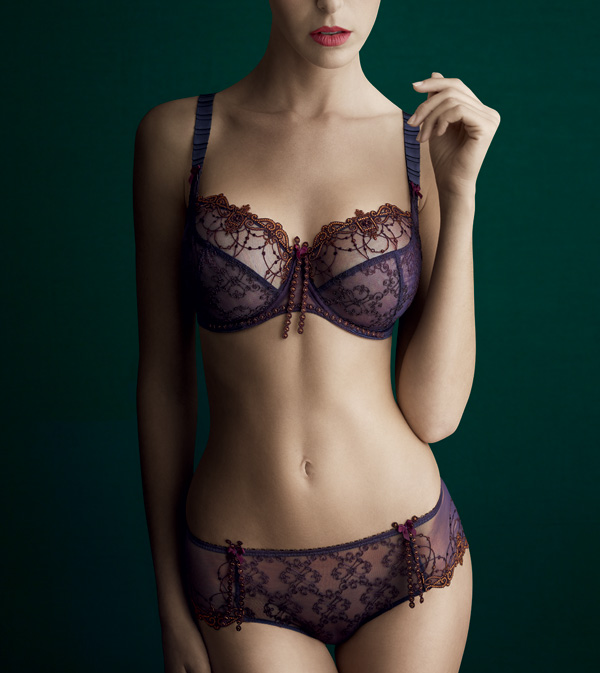 Irina is now available in Byzance, a combination of Amethyst violet with copper highlights.
Irina carries us away into an enchanting world, a world of Arabian Nights inspired by the mysterious beauties of the Far East. Visually stunning lingerie, rich in delicate and shimmering embroidery, to wear like a piece of jewellery. Irina also promises an even more sublime figure as a result of its advanced lightweight fabrics. Embroidered tulle offers the kind of support and comfort that only Empreinte can bring.
Pleated straps, lightweight draping on some pieces and rows of pearl guipure lace add to the sophistication of the range. Irina's rich detailing and trims are sure to appeal to any woman looking for exceptional lingerie.