Panache's Envy Worn by Marquita Pring, NY Curvy Model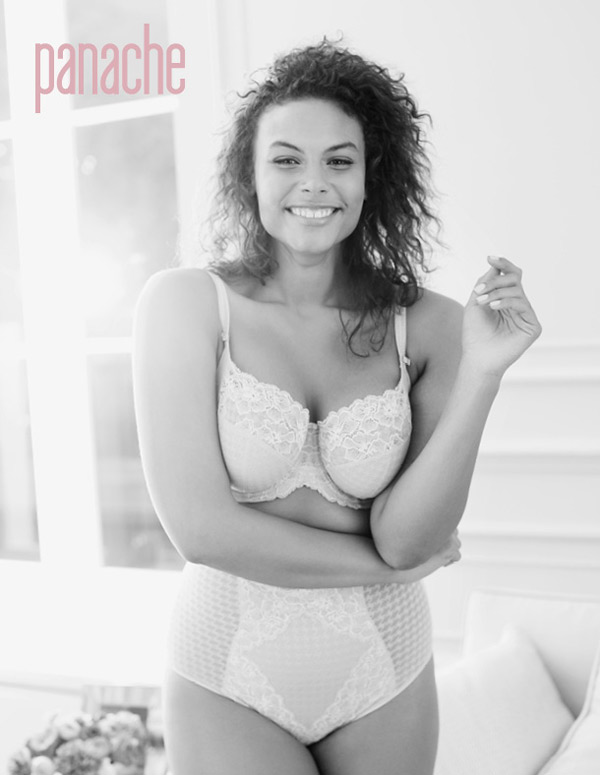 Marquita Pring is a world-renowned curvy model from upstate New York who has been modelling since the age of 15. She has been featured on the cover of Italian Vogue, modelled for Jean Paul Gaultier and fronted campaigns for Evans and Levi. She is also a co-founder of the positive body image group, ALDA, which aims to promote women embracing their curves while exuding body confidence and positivity. The group holds lectures, seminars and talks all over the world. Marquita believes the modelling industry needs to embrace the diversity of women's bodies and champions the inclusion of models of all sizes and shapes.
Panache Envy mixes a bold Hound Tooth jacquard with lace florals for a modern, feminine look. The balconnet bra provides a supported and uplifted shape up to a K cup. The Envy high waisted shaping brief with panel support offering light control for a flattering and supported shape.