Romantic & Confident ~ Empreinte's Vivienne Collection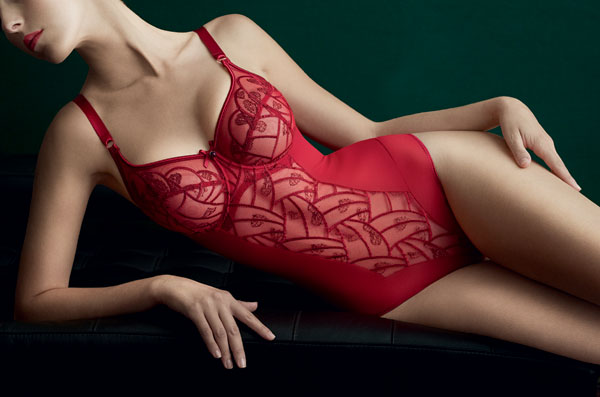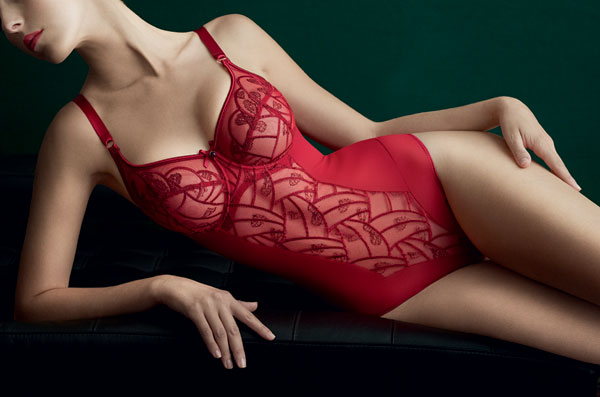 Vivienne embodies the image of a rebellious woman with boundless energy and a desire to stand out without being provocative. In a simple yet striking design, this theme puts a new twist on a decidedly confident character. A range inspired by the Seventies artistic scene, combining aesthetics and originality for an intensely seductive look that translates as a strong desire for freedom.
Vivienne by Empreinte Lingerie mixes up styles with a modern feel, blending the sleek and strong embroidered design with fine flowers in the background that almost appear to be hand-drawn. The bold and sleek embroidery complements the romanticism of the dainty Leavers lace that features on the briefs, perpetuating that ever-popular diversity.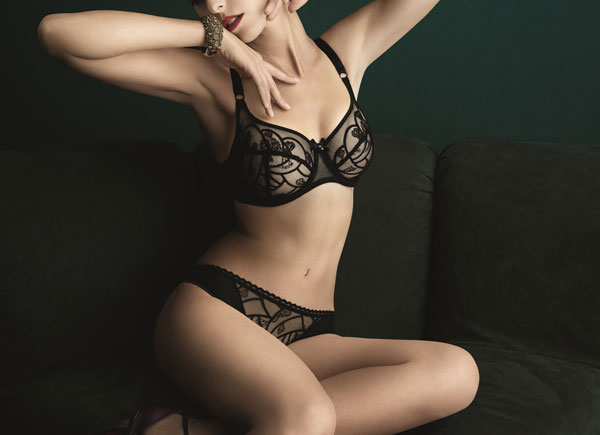 To add a slightly baroque feel, a bead nestling in a silver cup emphasises the purity and simplicity of this range.  Available in two colors : Black and Rouge Flamboyant