Le Mystere's Ultimate Plunge Bra ~ Dramatic & Elegant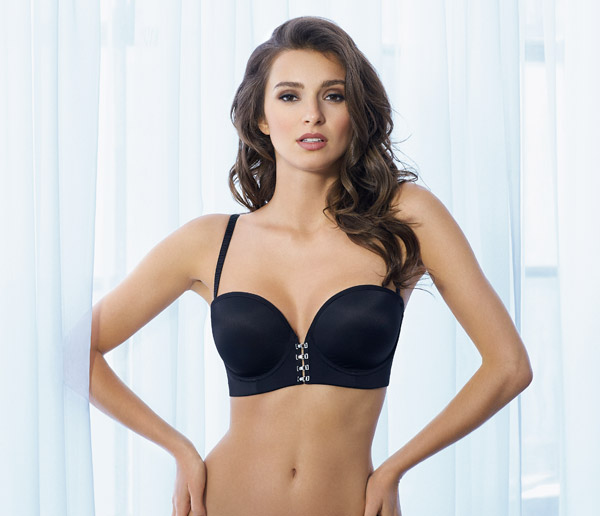 Belive it or not the three biggest trends in A/W 2015 Bridal are Amal Clooney, Frozen and plunging necklines, but Bridal runways were not the only ones highlighting the seriously sensual trend. Plunging necklines are no longer reserved only for brides and the red carpet. On the runway this past fashion week, we saw clothing in all categories taking the plunge. So Le Mystere wanted to develop a solution for all of the ready to wear which is sure to hit the stores. Doing so in true Le Mystere form we created a sophisticated and elegant plunging garment which is highly functional and could be worn by real women up to an F cup. So with no further ado, I am excited to be sharing Le Mystere''s Ultimate Plunge Bra. Using a luxurious microfiber with a subtle matte shine, we used the structured supportive cups of the Soiree Strapless to create this highly convertible solution garment.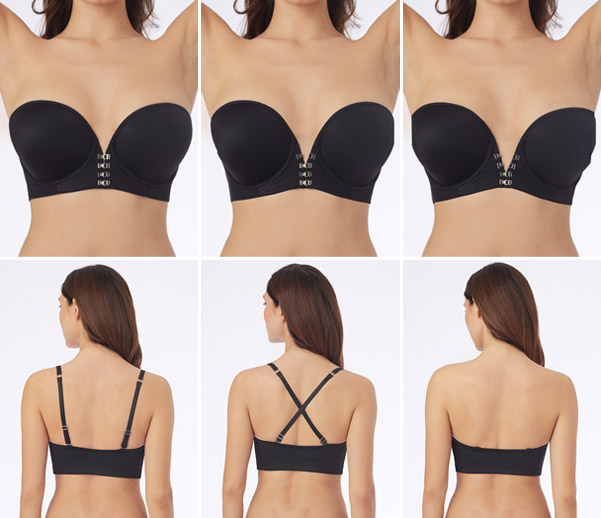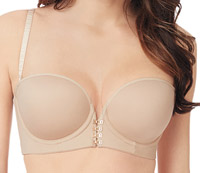 Ultimate Plunge Bra can be worn with our without straps, while still providing great support. To give the women the confidence to unhook, we had specially designed, and extremely flat, hook and eyes, which look stunning but, also lock in place. When three of the hooks are undone, you will be able to plunge as low a 3 inches lower than a typical bra, and when you team with either of the two sets of straps that this garment comes with you can go even lower thanks to the firm support of the cups and the strength of the wings. Available as a chic basic in black and natural, sizes 32-38 B-E & 32-36 F. The Black is highlighted with silver luster exposed hardware, while the natural is highlighted with the rose gold.