Basic Beauty: A Wacoal Classic!
For April, we celebrate our BBF: Best Bra Forever!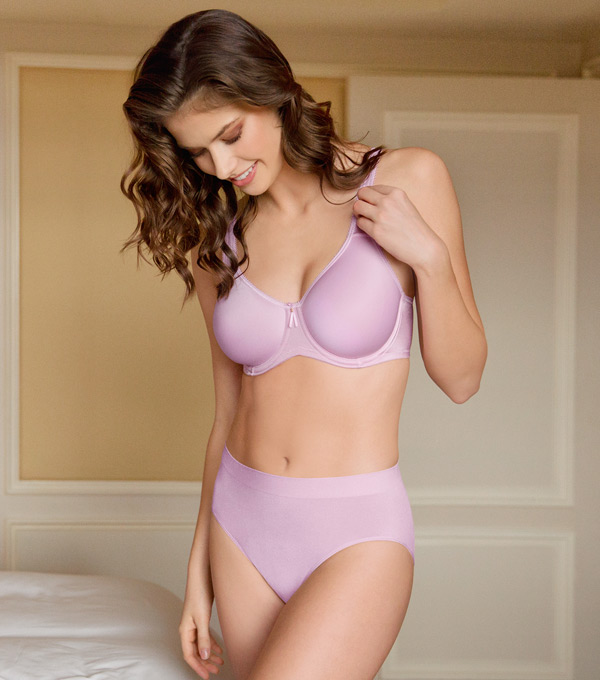 This bra of the month style is considered the holy grail of T-shirt bras by offering opacity without padding. The Basic Beauty Spacer Underwire T-Shirt Bra's innovative spacer fabric is light and airy with no show-thru making this bra the perfect foundation for everyday use. Instantly receive firmer and smoother results along with maximum coverage and control in your favorite tee and knitwear pieces. To complete the look, try pairing this must have style with any coordinating pant from our b-smooth collection. Shop Basic Beauty T-Shirt Bra today!