ELISE Collection by Empreinte is Simply Irresistable!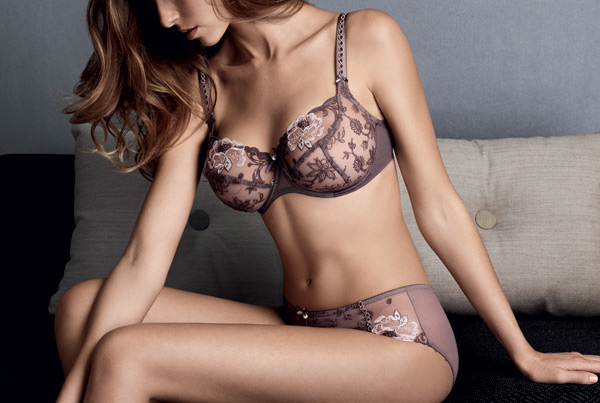 The lush sparkle of Elise draws inspiration from the realm of jewels, seducing with its delicacy, elegance and beautiful materials. Transparency is the keyword, letting the natural radiance of the body shine through. Two different embroideries create a striking combination of stitching and outlines, giving an attractive Boho-chic look of mis-matched patterns that is the height of fashion. Oversized flowers on tulle are highlighted with touches of contrasting colors that add to the precious and delicate allure of a very seductive design. Pretty little guipure beads adorn the straps, accentuating the beauty of this Empreinte Elise collection that offers perfect support.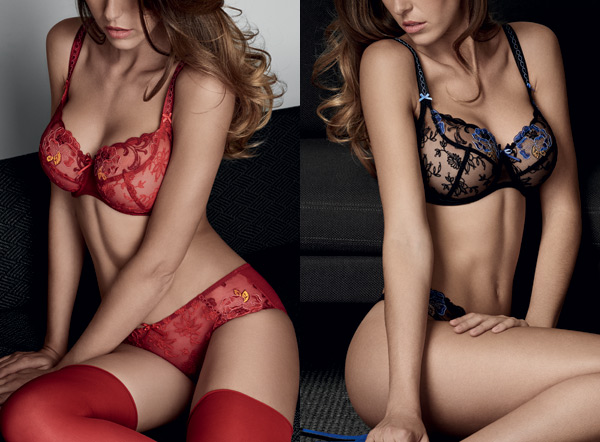 Bras: Size range: – 30 to 46 – C to G Available shapes: – Full-cup bra – Low-necked bra.  Bottoms: Size range: – XS to 4XL Available shapes: – Thong – Shorty – Brief – Panty. Colors: – Sapphire :Deep Navy Blue with touches of Turquoise, Winter Seduction – Ruby :Radiant shades of Red, Irresistible Beauty – Opal :Soft harmony of Boudoir Pink and Nude, Timeless Seduction.