Stunning Sophia in Steel Blue ~ Le Mystere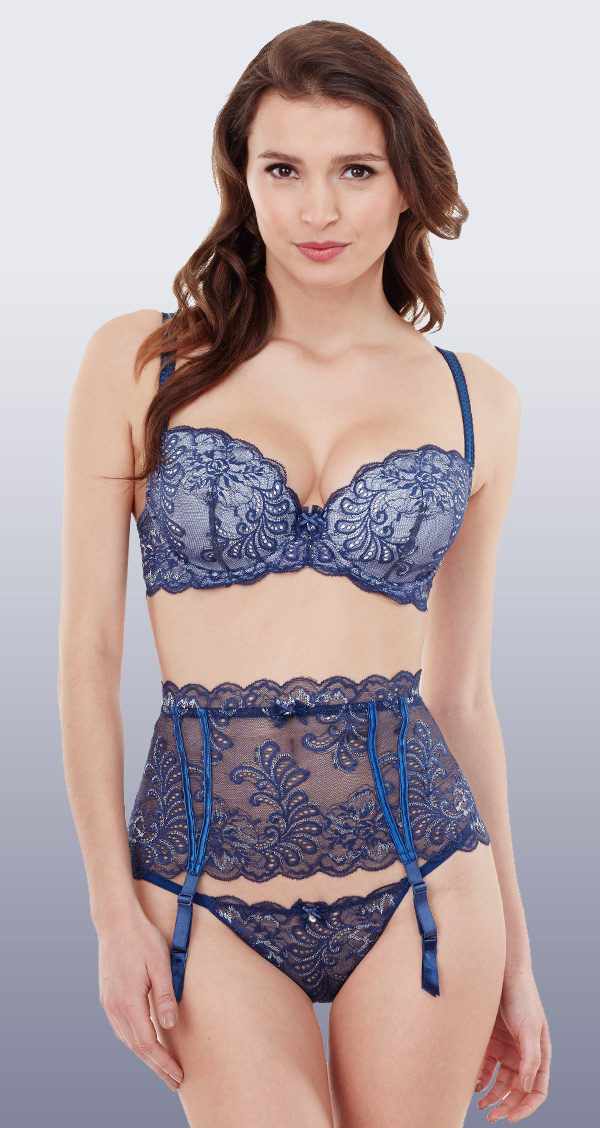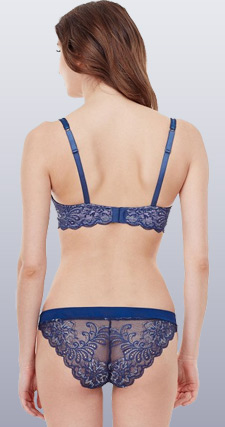 Inspired by the deep Smokey shades of blue, which are a major focus in color trends for the season, Le Mystere has created a stunning Sophia set. With opulent surface details woven in with Lurex thread, they are now offering the Sophia Lace bra in Steel Blue. Sophia is their most beautiful and fanciful set with its stunning leavers look lace on top of a sterling memory foam pad, this cup provides beautiful feminine shaping.
To complete the set, they are also offering a show stopping garter belt which features the Sophia leavers look lace, scalloped edge and satin channel lines and the stunning Sophia string thong. Both the thong and the garter are available in sizes S-Xl the garter is priced at $38.00 and the Thong at $24.00.
Each piece stunning on its own, can be interchanged with the other Sophia bras and panties in the collection to create a Sophia style that is all your own.