Wrapped in Glamour – Dressing Gowns & Feather-Trimmed Robes
By ALISON CONNOLLY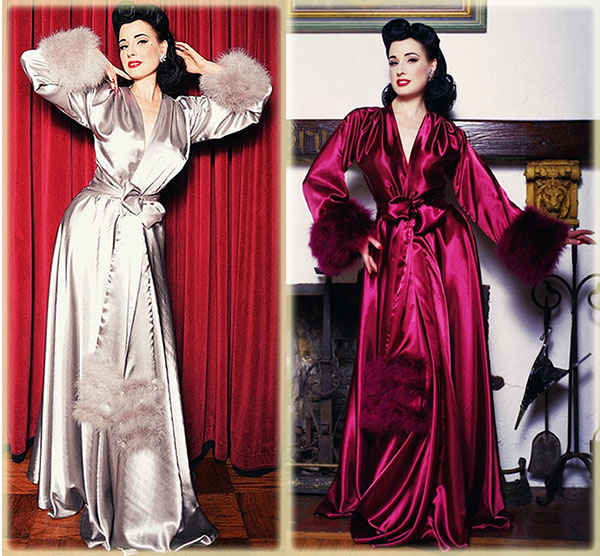 Catherine D'Lish worn by Dita Von Tisse
There are robes that we mere mortals wear, and then there are robes that the likes of Dita von Teese, Jean Harlow and Loretta Young wear (or wore).  As you will see, the two are worlds apart!  Of course the focus of today's post are the glamorous satin and feather-trimmed robes of yesteryear along with some striking vintage-inspired styles that are available today.  It's ironic that the dressing gowns these ladies wore in the privacy of their home rivaled the decadence of the clothes they wore out!   The common theme in all of these designs is the pairing of luxurious materials, and I have extra love for anything with feather trim.  It is wonderful that contemporary designers/brands such as Catherine D'Lish, Gilda & Pearl, Emerald and Palm, and Betty Blue's so perfectly channel the sophistication of Old Hollywood in their work.  It's never been easier to channel your inner glamour girl!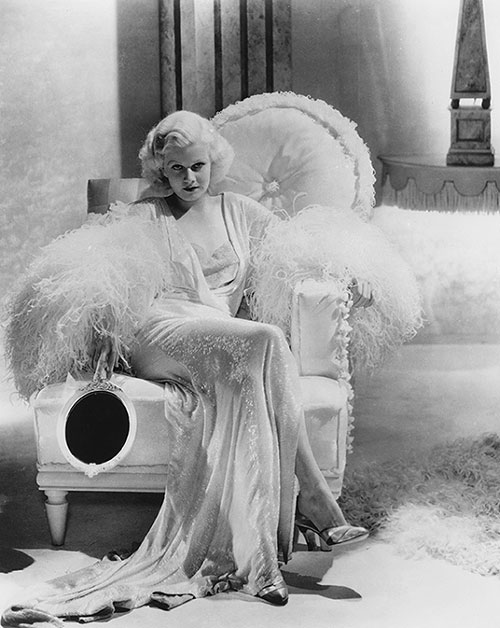 Jean Harlow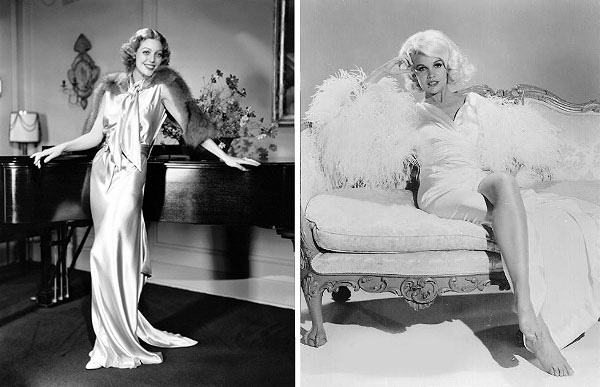 Loretta Young and Carroll Baker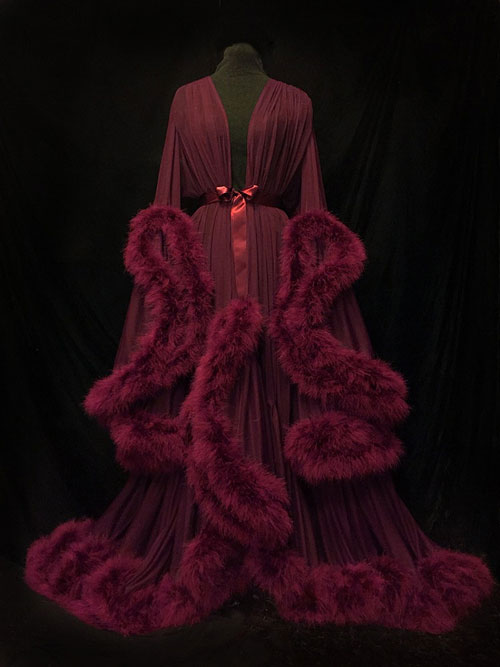 Catherine D'Lish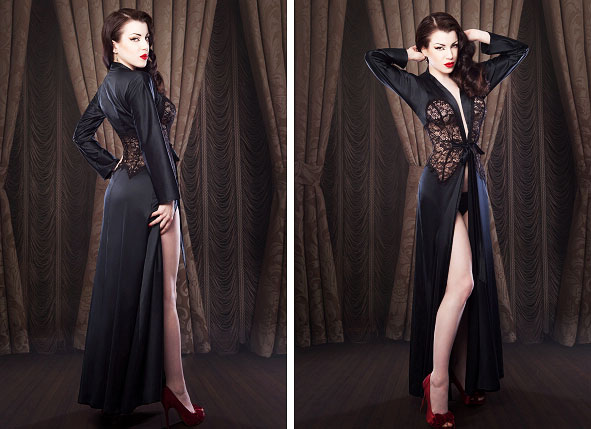 Betty Blue's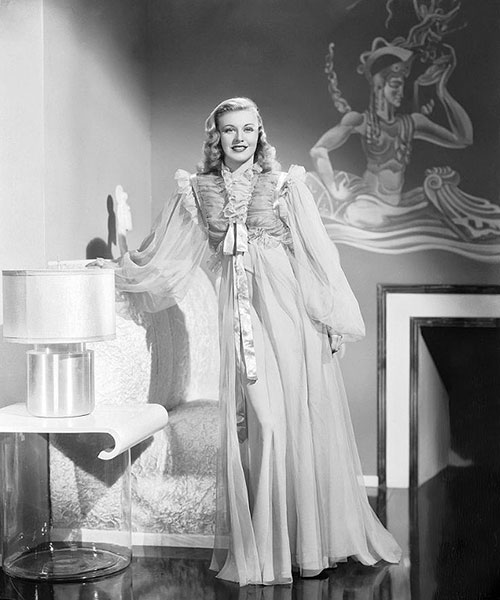 Vintage Dressing Gown (unknown)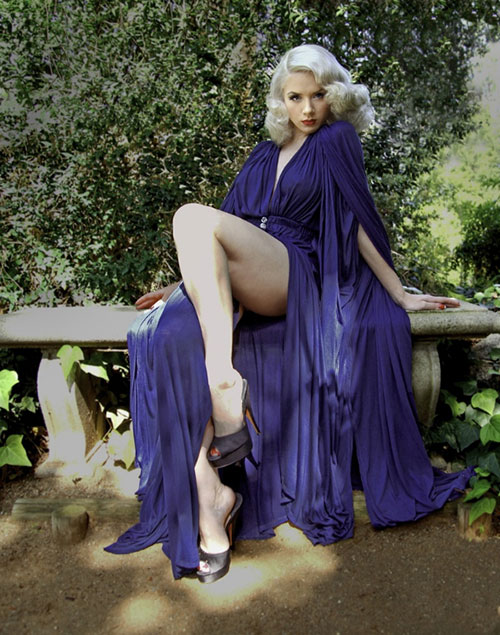 Catherine D'Lish worn by Mosh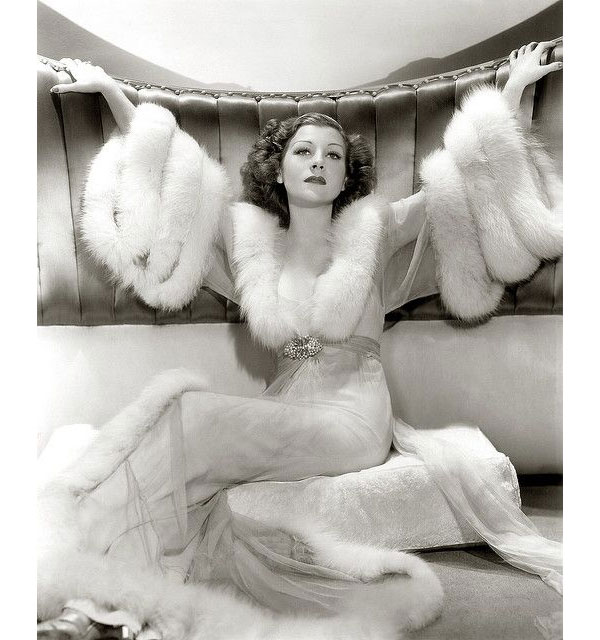 Shirley Ross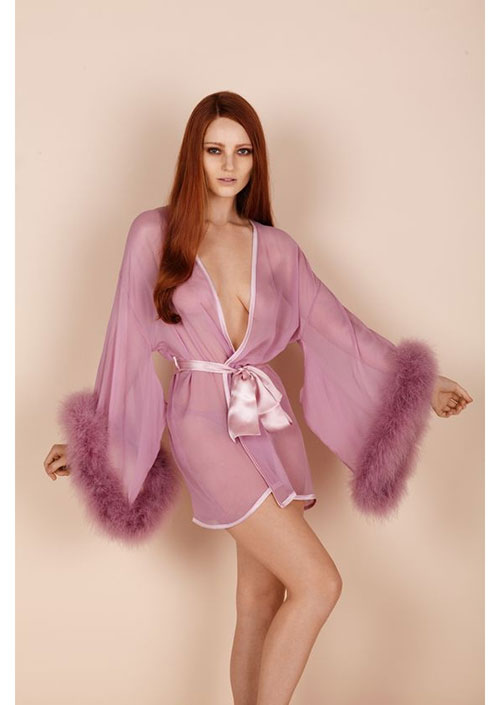 Gilda and Pearl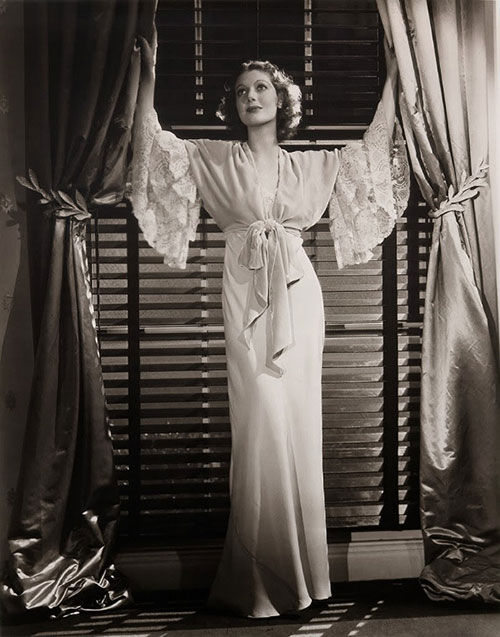 Loretta Young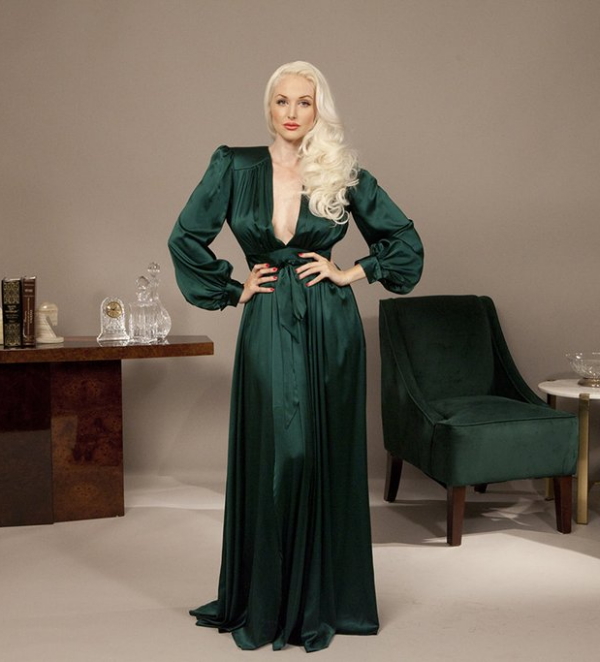 Emerald and Palm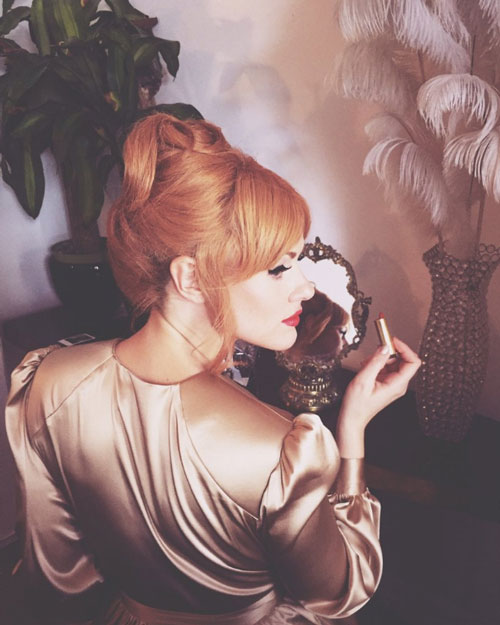 Emerald and Palm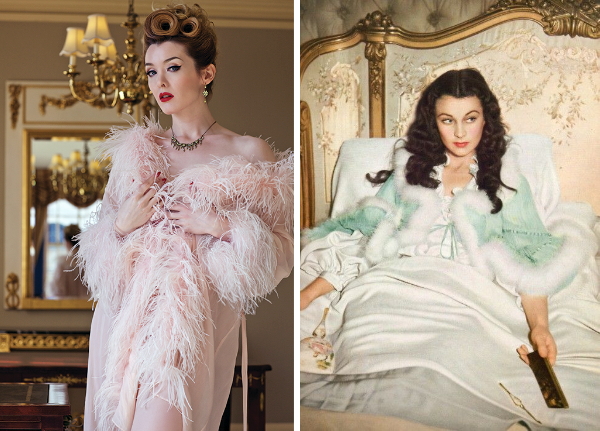 Secrets In Lace and Vivien Leigh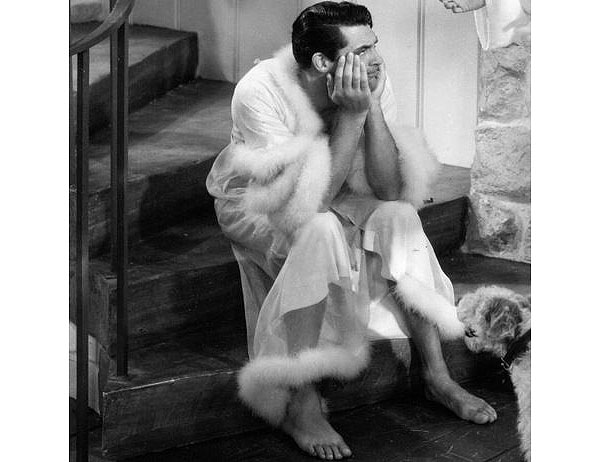 Even Cary Grant Got Caught Up In The Trend!