Empreinte Preview ~ Swim 2017 Collection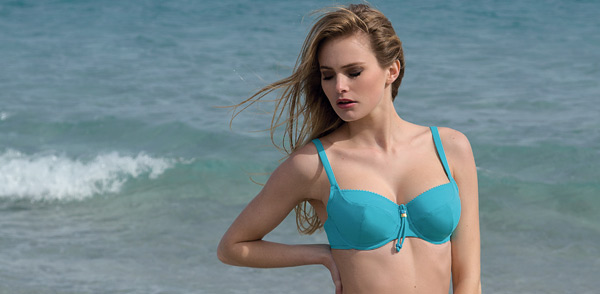 This season, Empreinte is taking its inspiration from the sense of joy and optimism that summer brings. We are riding the wave of that good holiday vibe. We are playing with the codes of femininity. We are shaping, lacing and accessorizing in order to create those visual details that enhance the body and gently define a new and original femininity.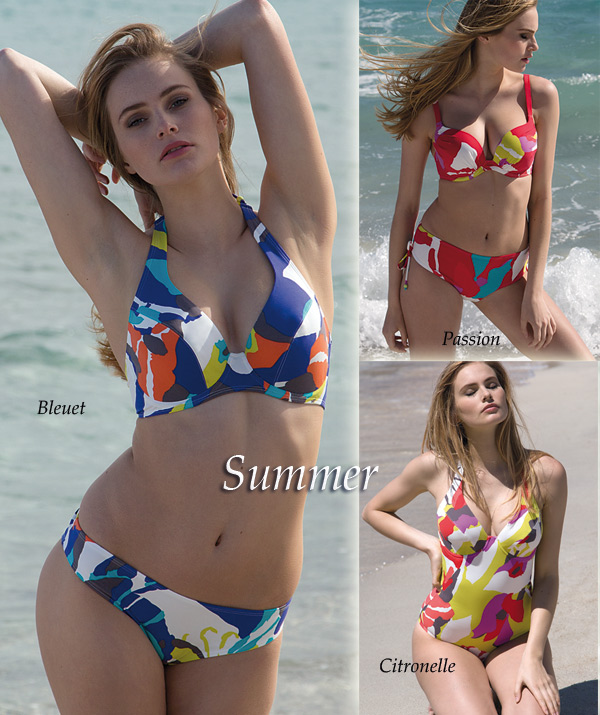 The range of colours inspired by the spectrum of sunlight is radiant! An explosion of citrus colours in delicate shades: Lemon grass, Passion fruit and Mandarin with refreshing floral accents. Menthol, Violet and Cornflower moderate the deep Black and the subtle Mist colour. A complementary Foam White brings an additional touch of freshness, elegance and sophistication to the prints.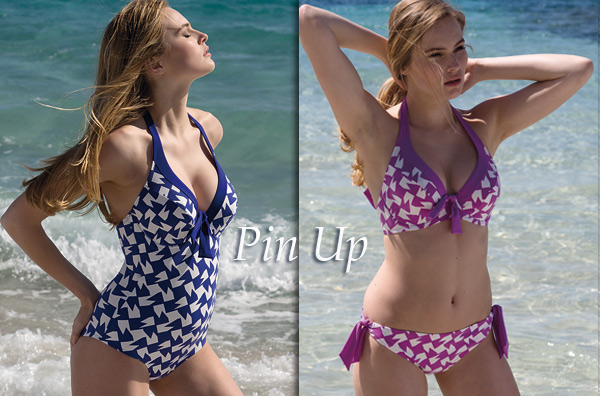 The fabrics are flawless. The soft, compact, supple and shaping Explosive Xtra life fiber lends itself to delicate finishes and crafted details. Cotton veil pareos and kaftans provide an easy to wear cover-up after a swim. This season's beachwear accessories are complemented with a very chic tunic.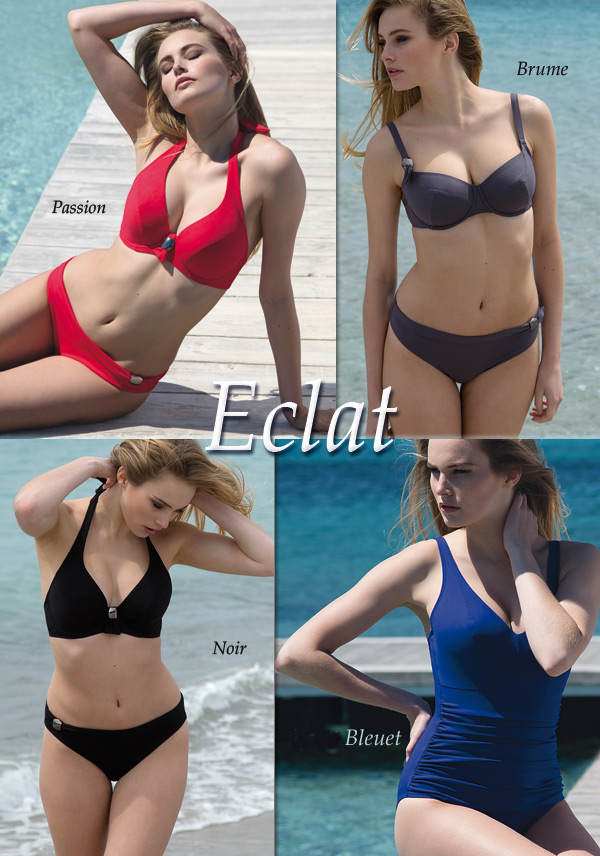 Feminine details adorn perfectly mastered shapes and a new one-piece swimsuit with tummy control is now offered in the collection for an elegantly slimmed silhouette.

Empreinte's choice in style is expressed by 3 strong plain colour themes:
ECLAT – an elegant look, with the 'show-off' touch of a metallic finish, adding panache
to the everyday.
STYLE – a 3D lacing effect to give a 'happy couture' vibe.
KISS – joyful play of 'diamond' border and gem decoration.
Empreinte's print themes are harmonious and colourful:
TRANSAT features 'colorblock' sections punctuated by a multi-coloured stripe.
SUMMER – Fiery, semi-abstract summer florals dominate.
PIN UP range features dazzling two-tone small geometric patterns give a vintage look.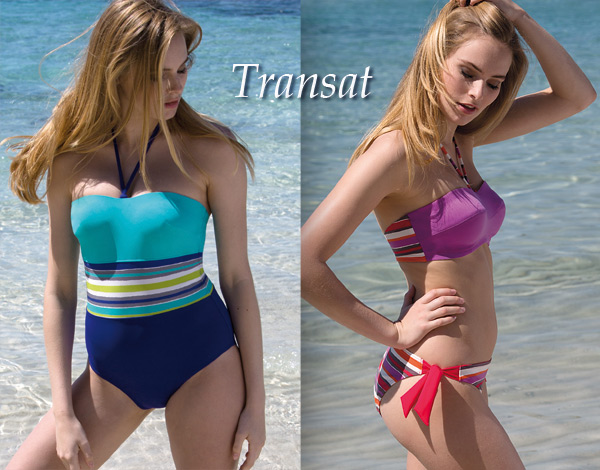 The Empreinte swimwear collection 2017 eagerly leads us into a creative whirlwind of colours in which we can immerse ourselves with relish for a beautiful summer ahead.  For Fall-Winter 16 Ornella is offered in Violine color, a rich, dark and very refined violet shade. Its depth is heightened by natural and coppery touches in the embroidery thread. A wintery colour that is perfectly in tune with this collection's jewel-like spirit.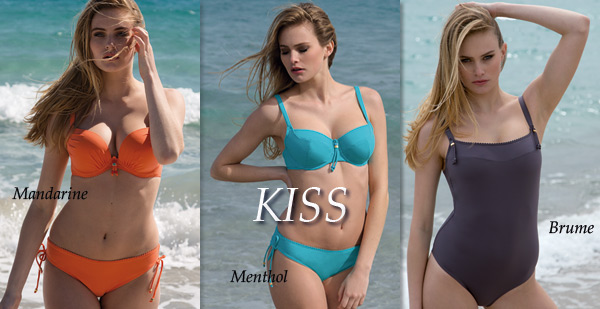 Swimsuits (6 shapes available): Size range: 32 to 46 – C to G. Bras (5 shapes available): Size range: 30 to 44 – C to G.  Bottoms: Size range: XXS to 3XL. Beachwear accessories such as pareos, caftans and tunics are also available.