Hanky Panky – BARE Bralette & Boyshort… Nearly Invisible!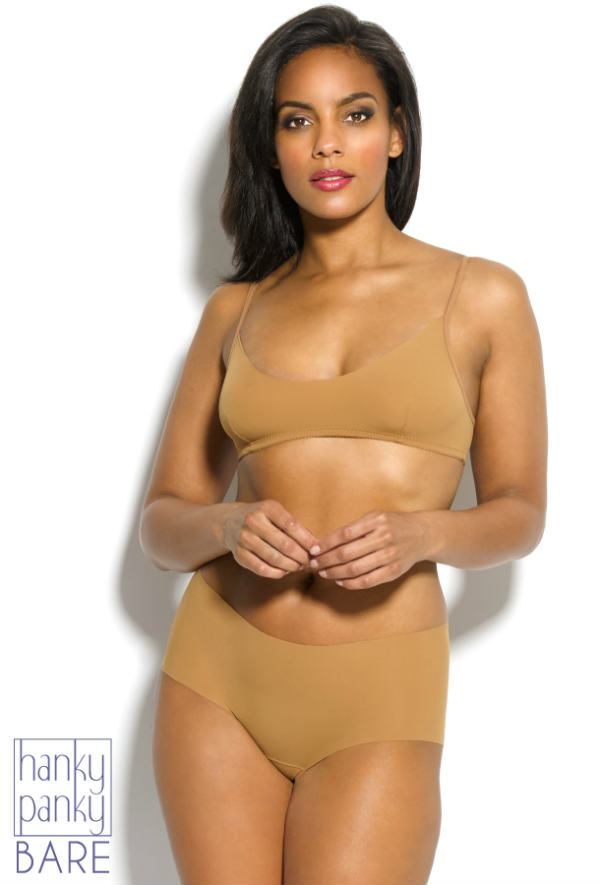 Feel how comfortable sexy can be with Hanky Panky's BARE collection!
BARE Bralette is made from Hanky Panky's unique BARE fabric which offers the barely-there look beneath clothing. Features innovative moisture-wicking fabric keeps you dry and comfortable with a clean-cut edge scoop neck and adjustable straps. This is a perfect bralette for smaller-busted figures (XS- 32A-B, S- 34A-B & M- 36 A-B). No back closure, it easily slips over the head. Pair with the BARE Boyshort for total, sexy comfort! Made in the USA.
"Bralette Perfection ~ This is the smoothest, most comfortable bralette I've ever worn. I have super sensitive skin and everything irritates it–tags, bows, etc. The Bare collection eliminates this problem.
I hate padding, and this fits me (an AA) to a T.
It is great under any clothing where you don't want to see outlines of hardware and lace."
★★★★★ Review by mrsh