Let it Show, Let it Show, Let it Show
by TINA WILSON, Illustrator ~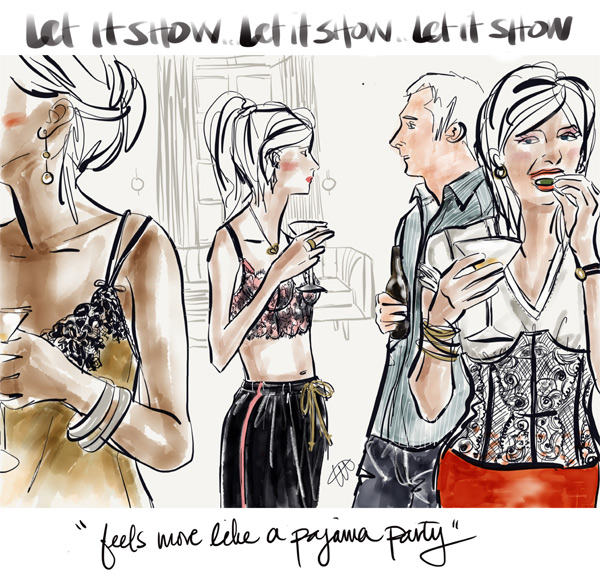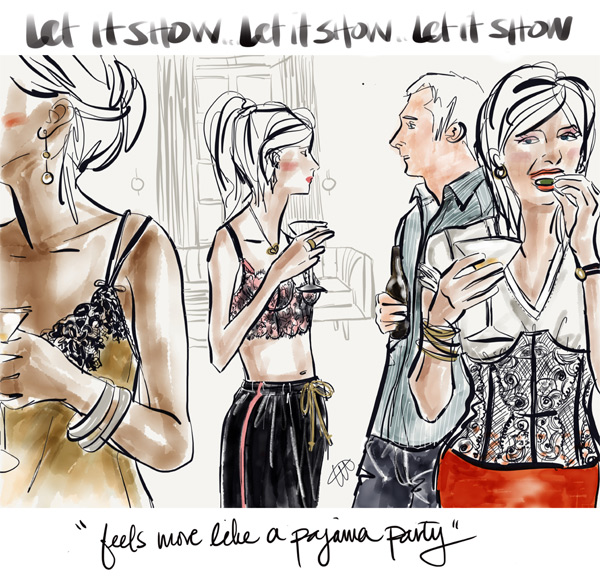 Tis the season to party, and there is no better time to show off your lingerie without repercussions, the lines of demarcation between what you sleep in, your underwear and evening wear have never been more blurred….so go for it, break the rules your way, have them talking, be confident in your choice and have fun and be sexy.
Wear your cincher over your t-shirt.
Layer your bra over your tank.
Wear your balconette bra with a pair of sleek satin pj pants.
Wear you slip gown with a little cardigan.
Wear your classic button down pj top with a pair of skinny black jeans.
Wear your corset with a big skirt (who cares if it so 80's).
Turn your little black garter slip into a little black dress.
Layer two satin camisoles in two different colors.
I'm sure you can figure it out!
The best part is… when you get home late at night, you're already dressed for bed.  
Cheers & …