Drama Queen ~ Amoralle Lingerie
By ALISON CONNOLLY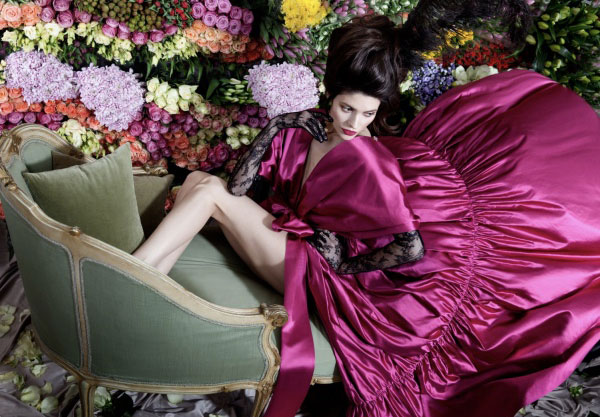 If there's a lingerie brand that understands opulence, it's Amoralle.  Sweeping gowns, oversized bows, silk, tulle and lace combinations…it's all there.  The campaign images for this brand are equally lush, with dramatic landscapes, even more dramatic hair and an abundance of flowers; there's no holding back.  I've followed this brand for several years (for so long, that I remember it used to go by a different name), and Amoralle has consistently been lush and eye-catching.
Amoralle was founded in 2009 by Latvian designer Inese Ozola, and includes a wide variety of intimates including lingerie, loungewear, legwear, bodysuits and accessories.  It also features a full range of bridal lingerie for the bride who wants the full fantasy experience.  What's consistent through all of the designs is the over-the-top glamour that is packed with drama.  If you're looking to inject elegance in your boudoir, Amoralle should be your first stop!
Here are some of my favorites from some of the more recent collections ("Wild Birds" and "Wild Roses"), along with items from the signature collection on their website.  If this doesn't inspire you to do a boudoir photo shoot, I don't know what will!