Sleep Pretty~Suzy Black Lingerie
By ALISON CONNOLLY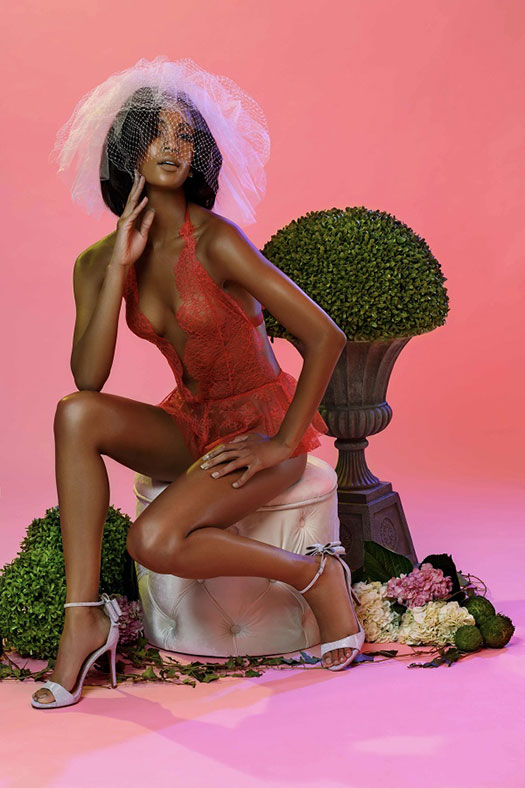 It happens to be International Women's Day as I write this post, and somehow seems incredibly appropriate that I am writing about the brand Suzy Black.  The founder of this lingerie label (Diondra Julian) refers to herself as a "Chief Panty Enthusiast, Designer, Wife, Mom and Reveler" so I can't help but think that she is precisely the type of woman we are celebrating today.  This is a brand that celebrates women and femininity, and is run by a designer who gives major credit to her mother for inspiring her line of work.  In fact, Diondra explains how her mother's love of lingerie was passed down to her (quite literally as she left for college she was handed a box of lingerie her mother had collected), and how she grew up understanding how to embrace and appreciate the power of being a woman.  All of this is translated into a beautiful selection of delicate bralettes, lacy panties and sumptuous loungewear.  It is also at the root of the brand's #SleepPretty campaign which encourages women to take a moment out of each day to treat themselves.  Essentially, if you're spending an entire day serving other people's needs, at the very least you can indulge yourself in something beautiful while you relax!
Ultimately, all of these sensual "pretty little things" were designed to be uncomplicated, unpretentious and simple.  It's a modern working mother's take on how to be sexy in our busy fast-paced lives.  In keeping with the Women's Day theme, it comes as no surprise that Suzy Black lingerie is designed and manufactured (in the USA) by women and for women.
The following images are from the current SS2017 collection, whimsically referred to as "The Madhatter's Bride" as well as a peek at the FW2017 collection that arrives in stores this August.
You can order items from the current season (as well as a few older season items) at http://www.thenewsuzy.com/shop/