Tie Them Up, Tie Them Down
By TINA WILSON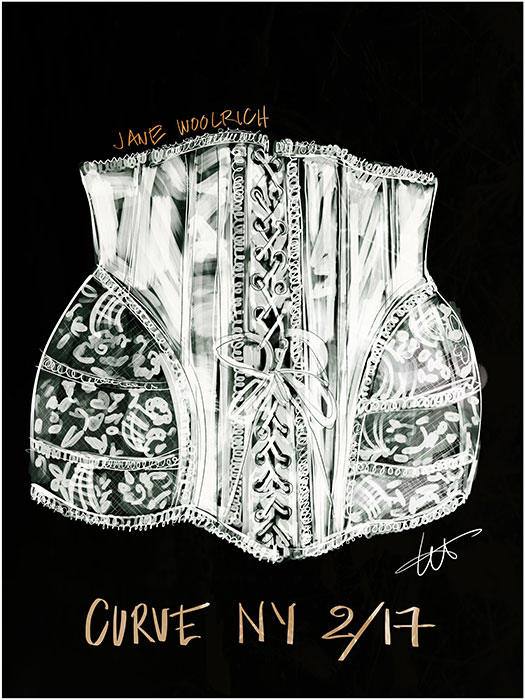 Last November I fell victim to my obsession with director Pedro Almodovar films, and signed up for nightly tickets to his film retrospective at the Museum of Modern Art.  I love his depiction of women, his attention to the detail of their struggles and the men who worship them.  One of his more popular films is "Tie Me Up, Tie Me Down", I've seen it a half dozen times and it isn't even my all-time favorite of his films.  It is about a beautiful actress abducted and tied up by a young obsessed Antonio Banderas and not to give anything away but how their "relationship" evolves. While the title suggests bondage and sadistic behavior, that would be too simplistic, and ultimately the film is about this woman's strength and her choices, not her abductor's.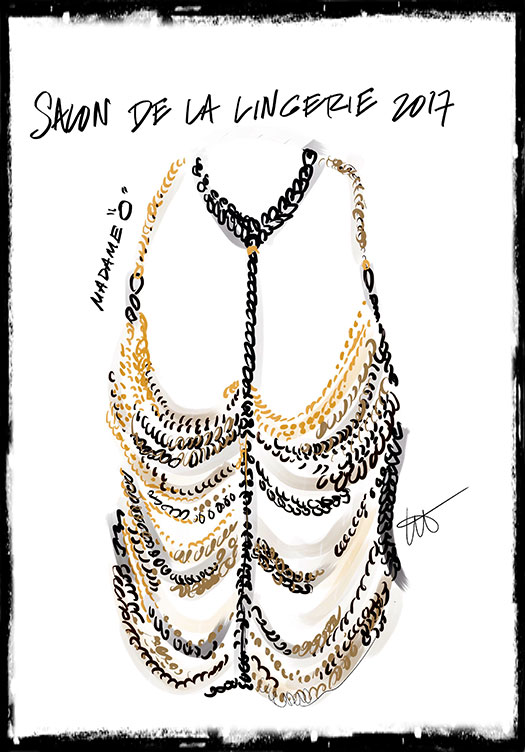 While walking the Salon De La Lingerie in January I came upon two intimate apparel brands that I was unfamiliar with. They were strangely beautiful and well-crafted. The various bodysuits, panties, bras, corsets and harnesses were made from chains, forged metals, and leather. One brand was Madame "O" and the other was Maze and rather than exude a desire for bondage they appeared to me more like the modern woman's armor.  I imagined today's "warriors" wearing these brands.  They could be worn indoors and in private or out in the world over your t-shirt and your jeans.  I left the show with photos and the desire to write about these brands but did not know in what context until I attended Curve NY last month and met Jane Woolrich.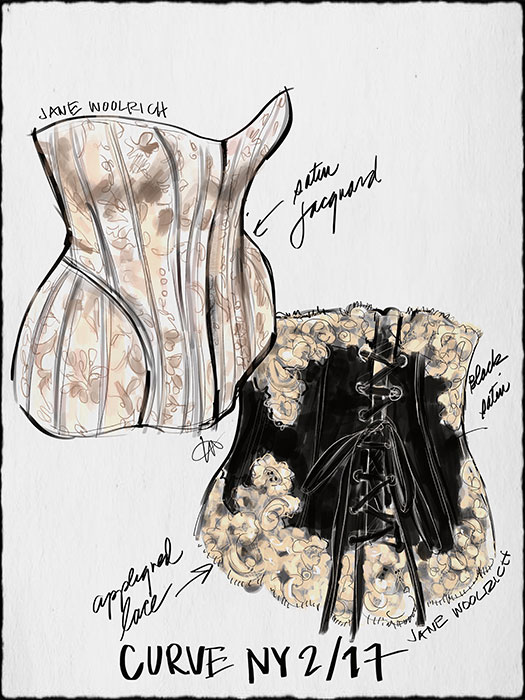 I was introduced to Jane Woolrich at Curve NY by Ellen Lewis last month.  I have been a fan of Jane's workmanship for years.  Her corsets are works of art and her genius combinations of tulle, satin, boning and lacing are innumerable.  Jane was gracious enough to have her model try them on for us and as I watched Jane gently but firmly lace her up I was again reminded of armor, a softer more feminine armor but armor nonetheless. The model had already gotten dressed when we entered the booth and rather than have her disrobe, she put the corsets on over her shirt and jeans, and it worked, they were just as striking with clothing as they would have been without.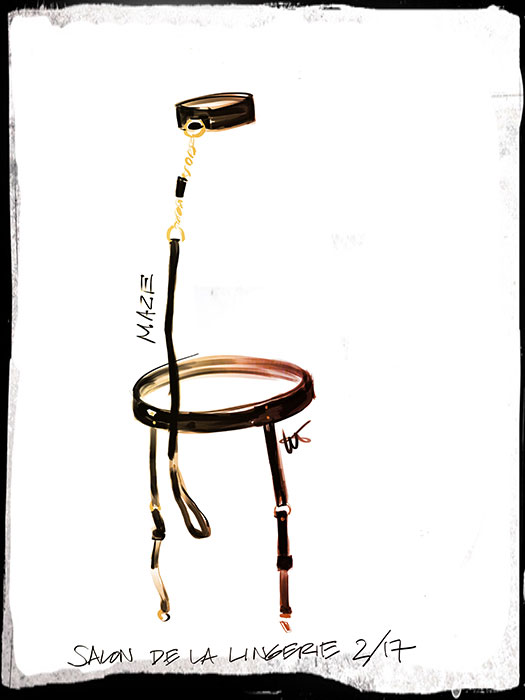 There has been a lot talk and action about women fighting back and being warriors in this political climate, and I believe our choices of clothing will reflect that with each passing day, starting with what lies beneath……You may ask what the film has to do with the subject matter of lingerie… not much really, I just love the movie's title and I love watching films as much as I love designing and illustrating fashion!